[
M& K picked for their wedding day one of the most beautiful and romantic wedding venue in Florence: Villa Le Fontanelle. Having a wedding at Villa Le Fontanelle means to have a wedding with a wonderful view on Florence, considering that the Villa is on the hill top situated just 5 minutes outside Florence city centre.
M& K got in touch with us at the beginning of January to get married in August, so it was almost a last minute call, but we luckily found a magical venue for their dream wedding in Tuscany!
M fell in love with Villa Le Fontanelle at first sight and during our site inspection there she had tears in her eyes and a smile on her lips, dreaming how idyllic their wedding at Villa Le Fontanelle could have been.
The couple held a welcome dinner at the Villa, in the swimming pool area, the day before the wedding with 40 guests.
On the wedding day, there were around 80 guests, their closest and dearest ones. The ceremony setting, in the garden under the trees, was gorgeous and the additional flowers we designed with the bride made it even more beautiful.
After the ceremony all the guests moved to the Italian garden overlooking Florence for the aperitif, the guests enjoyed the panorama and drinks. Around 8 pm the wedding party moved to the dinner area, under the romantic pergola, still with a view on the city, enjoying the most romantic sunset.
The big day ended with a dance party indoor, where the bride and bridesmaids danced a mashup choreography for the groom, making it even more entertaining!
During the days at Villa Le Fontanelle everything went smoothly and the couple was surrounded by a lot of love and we bet everyone will remember these days forever.
Wedding at Villa Le Fontanelle: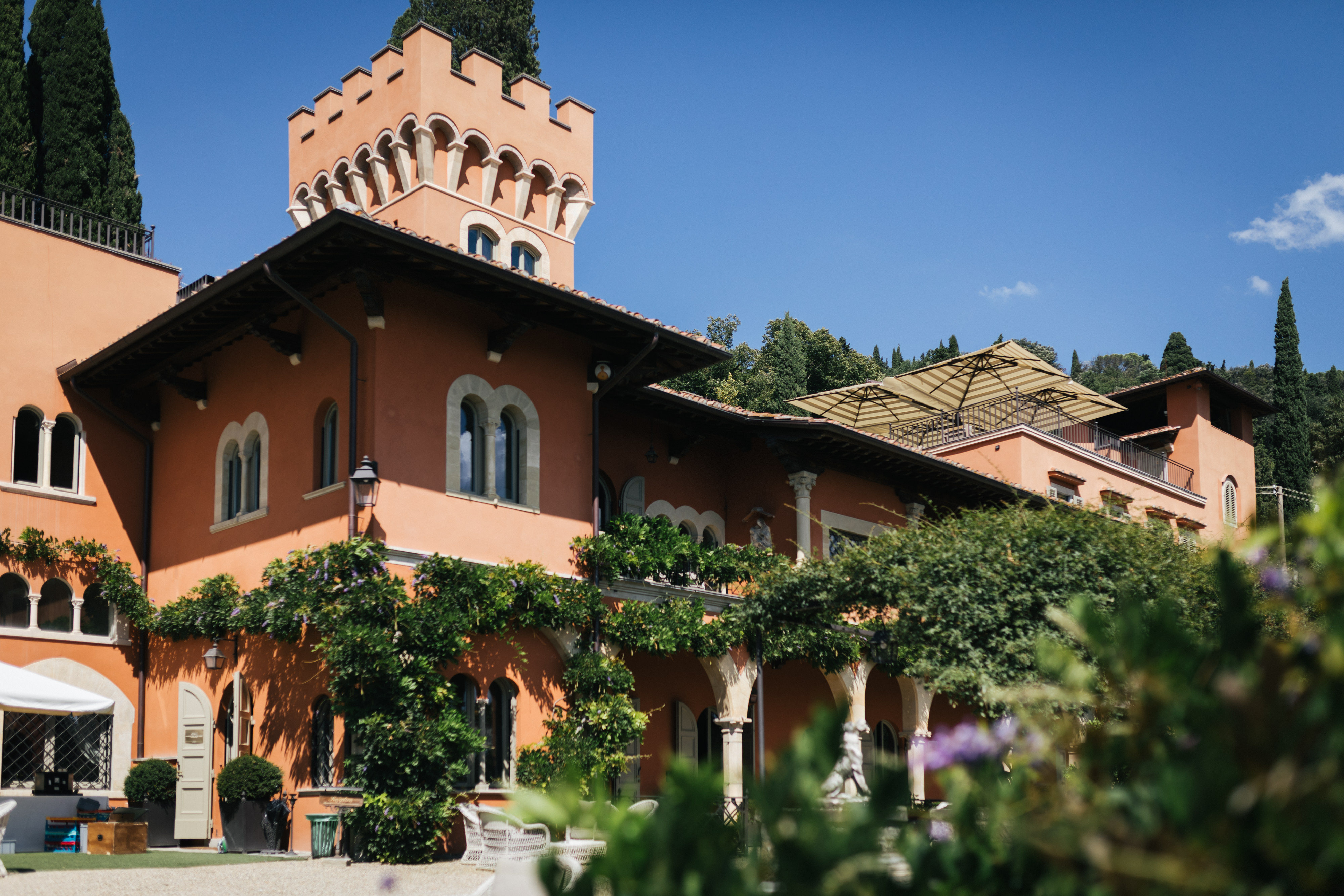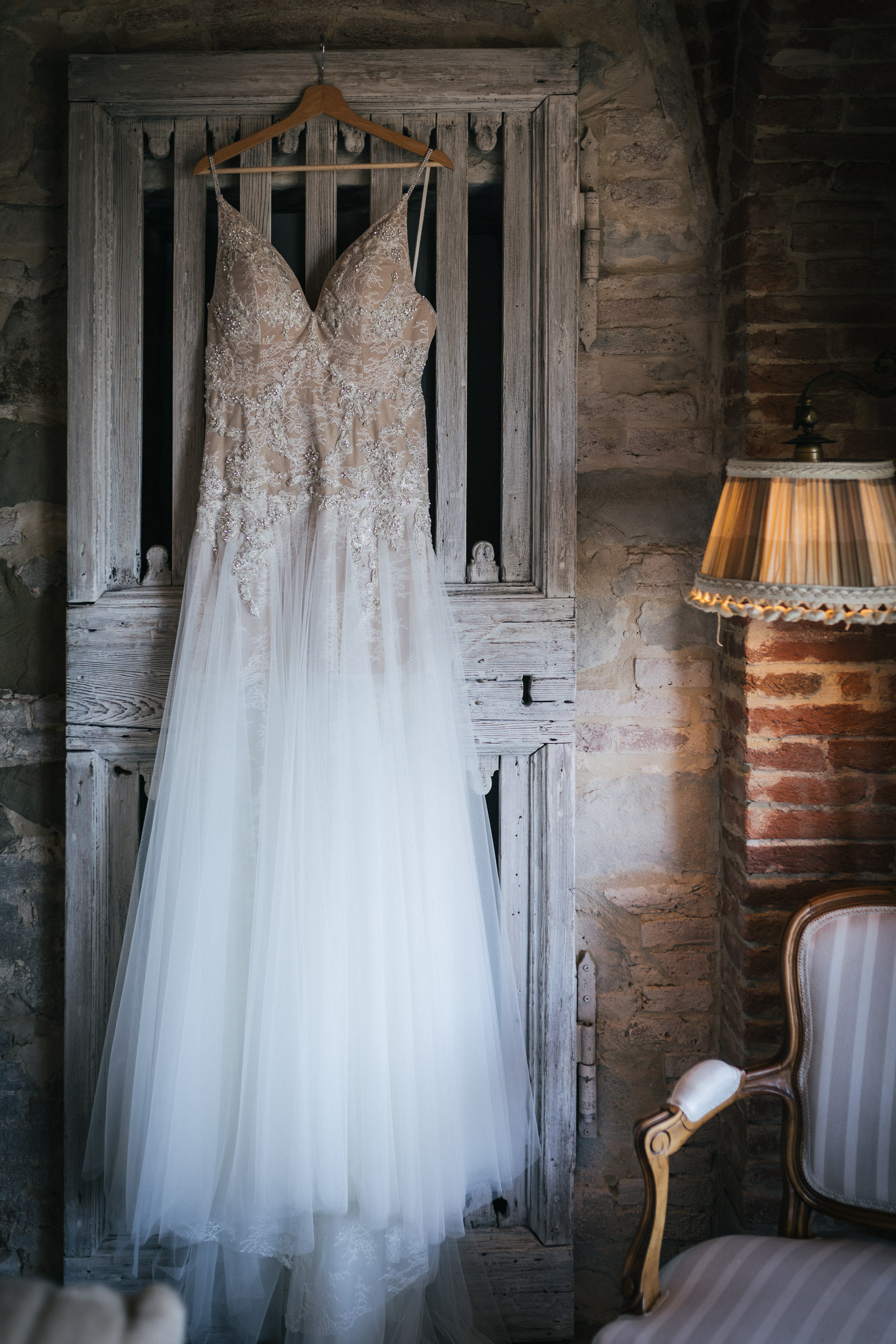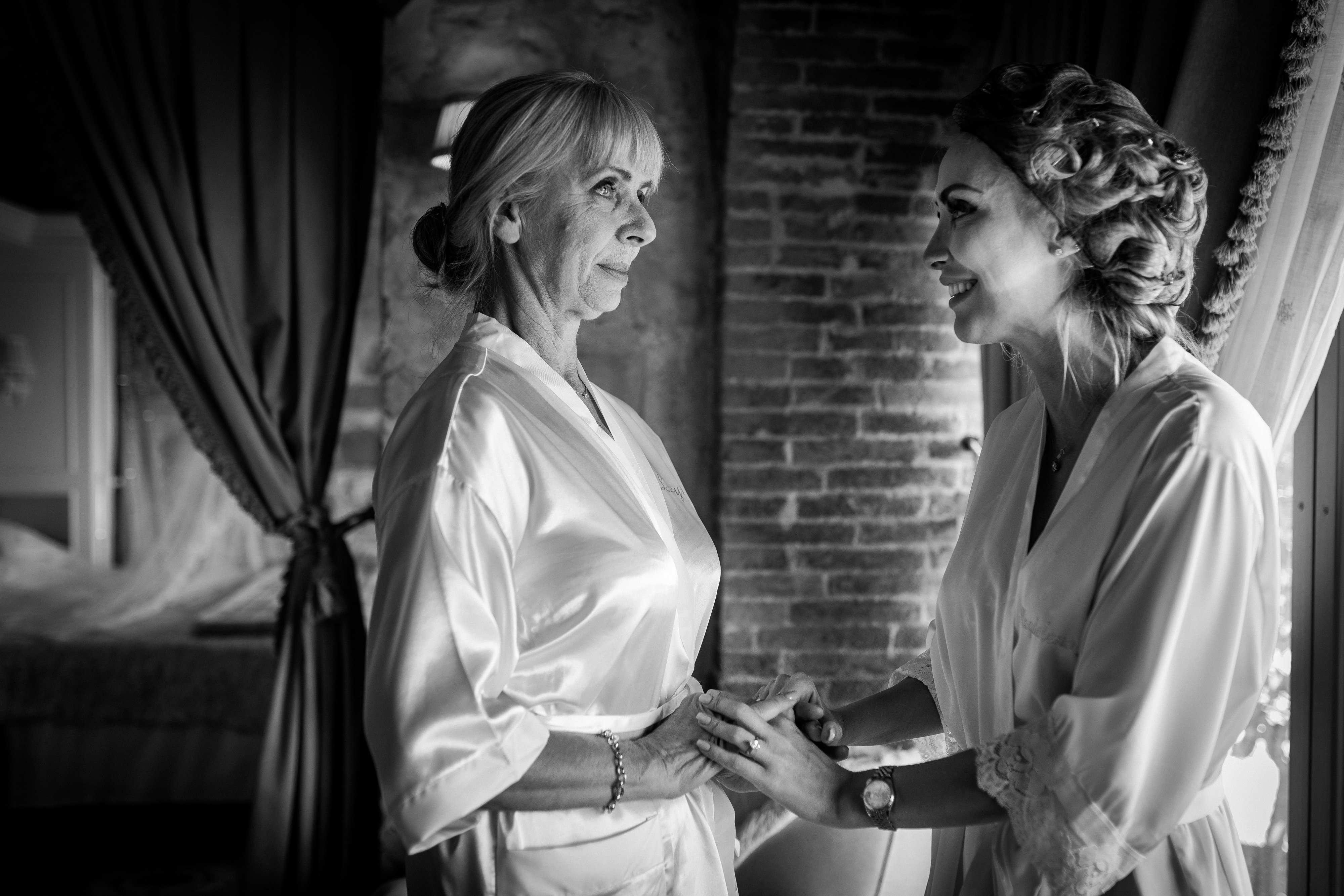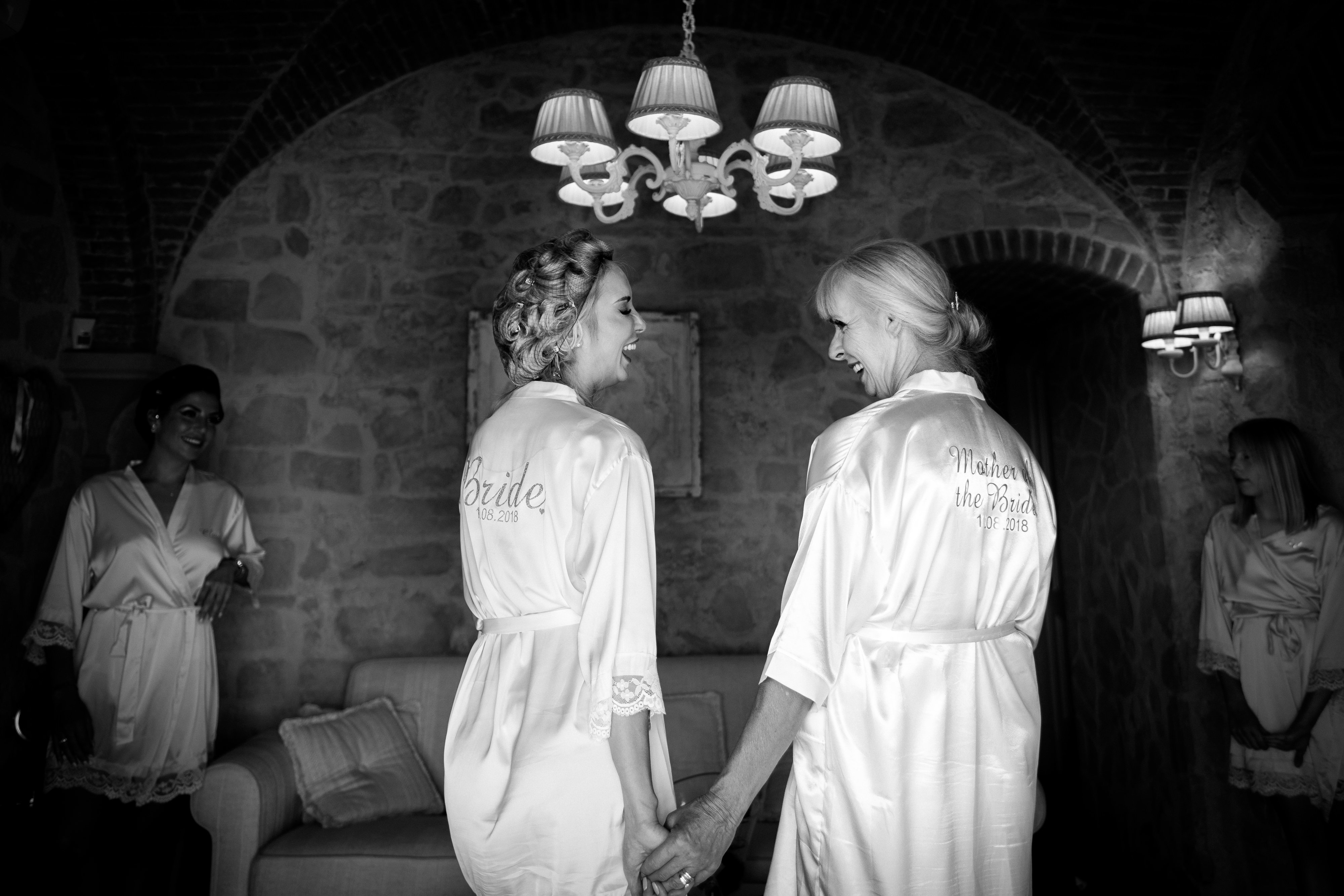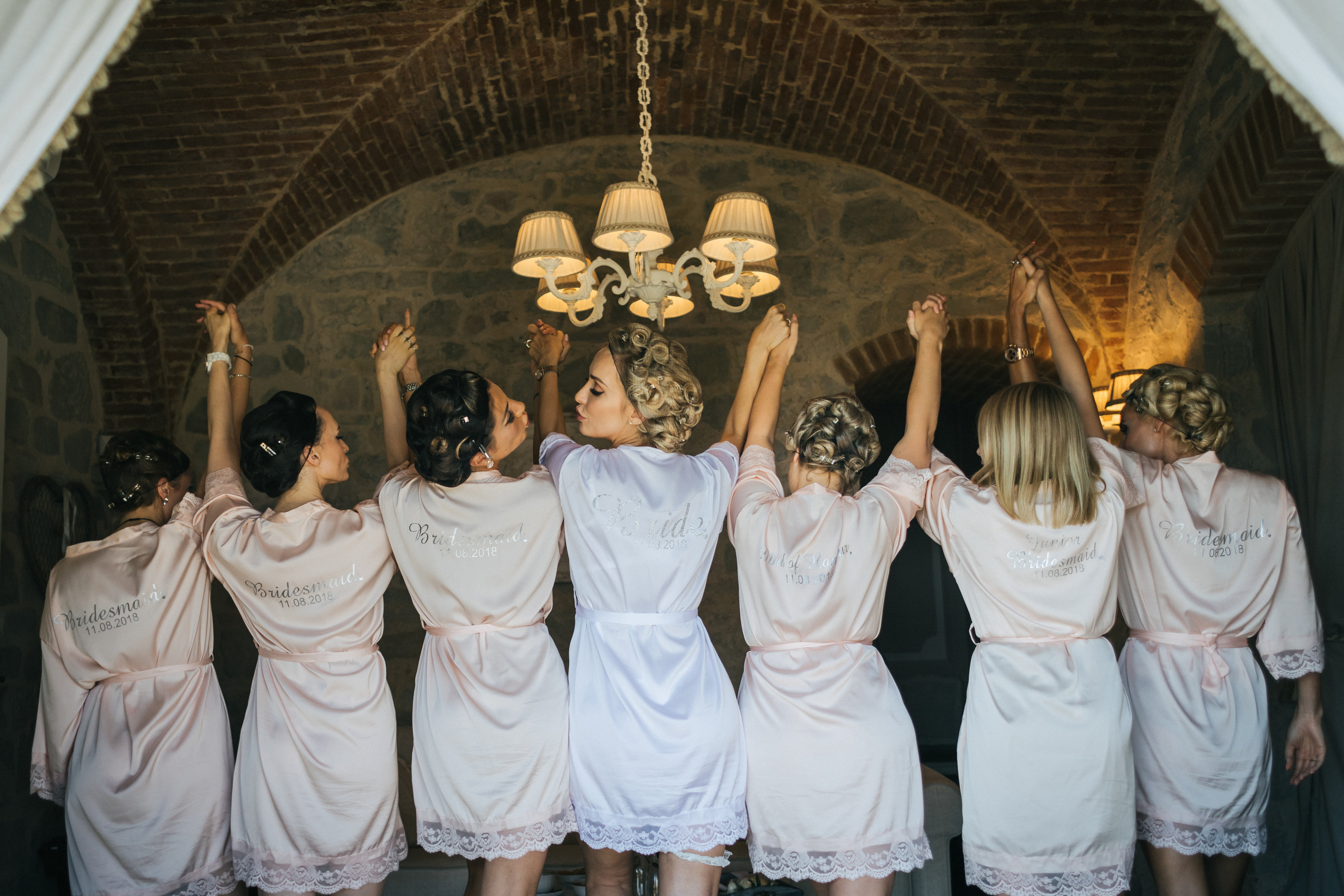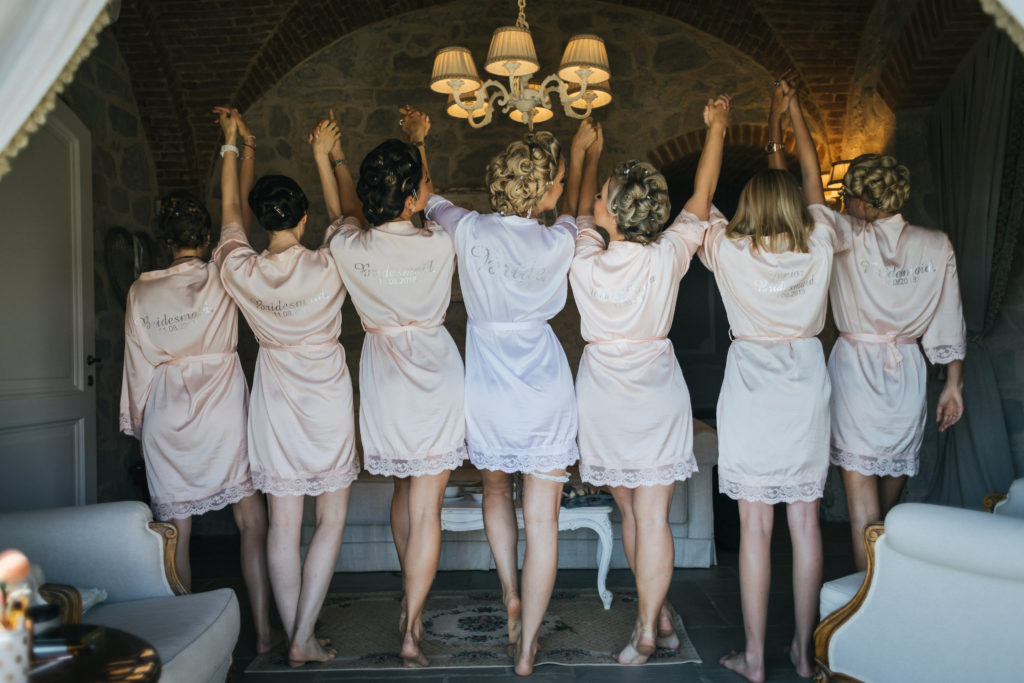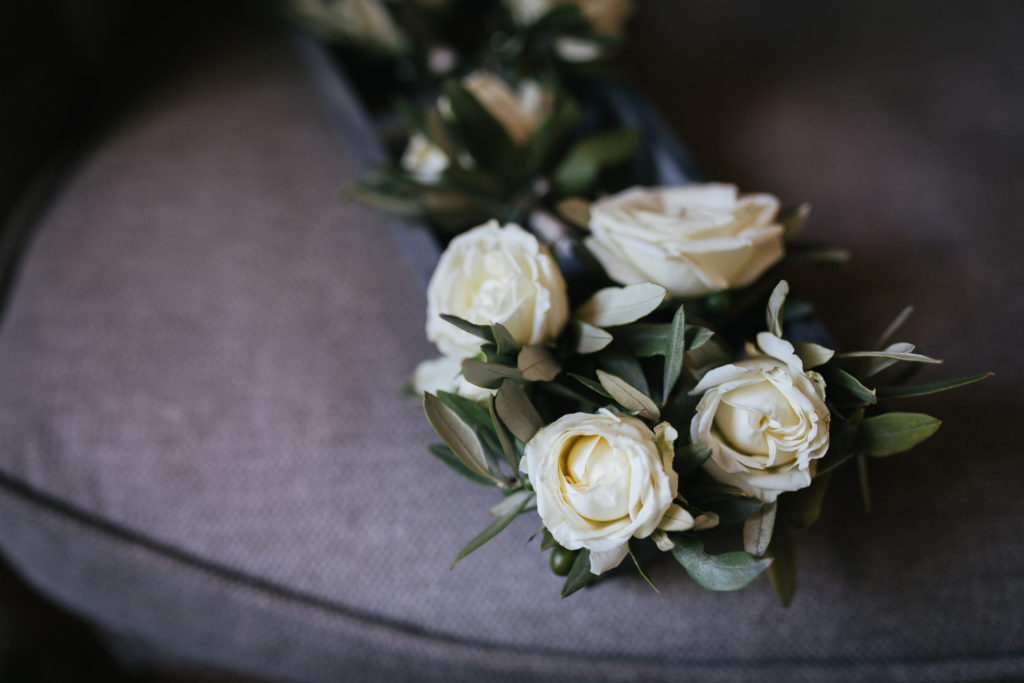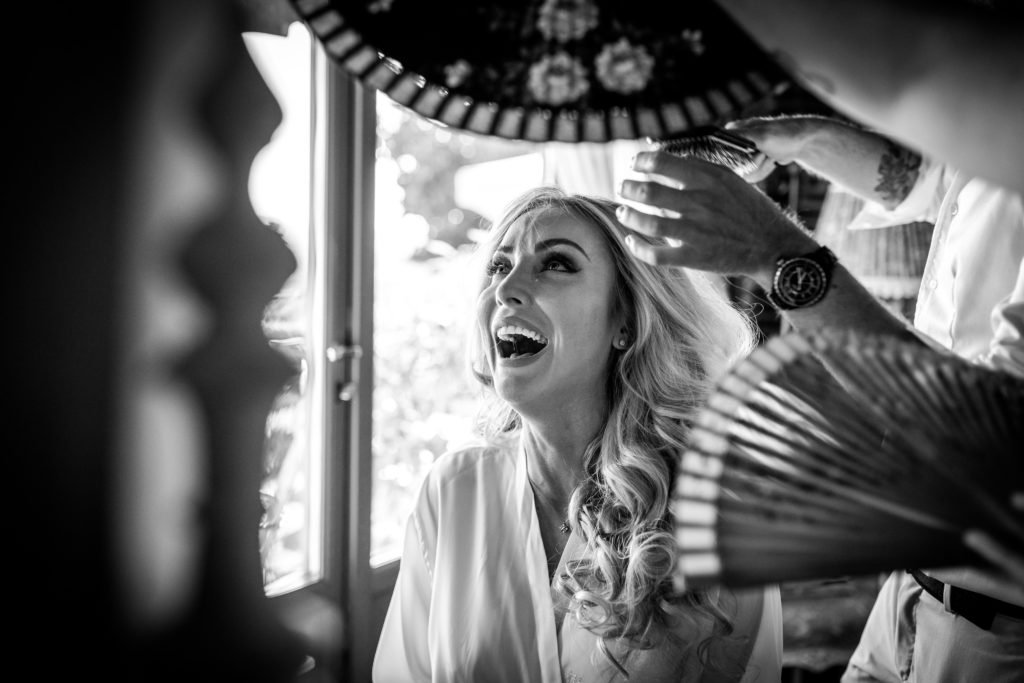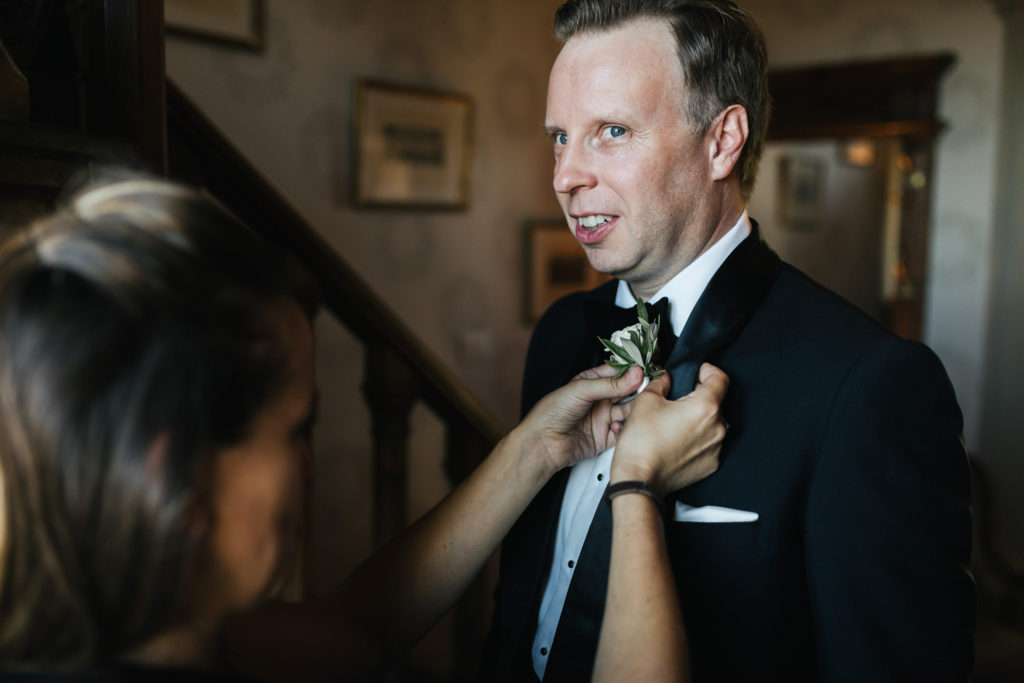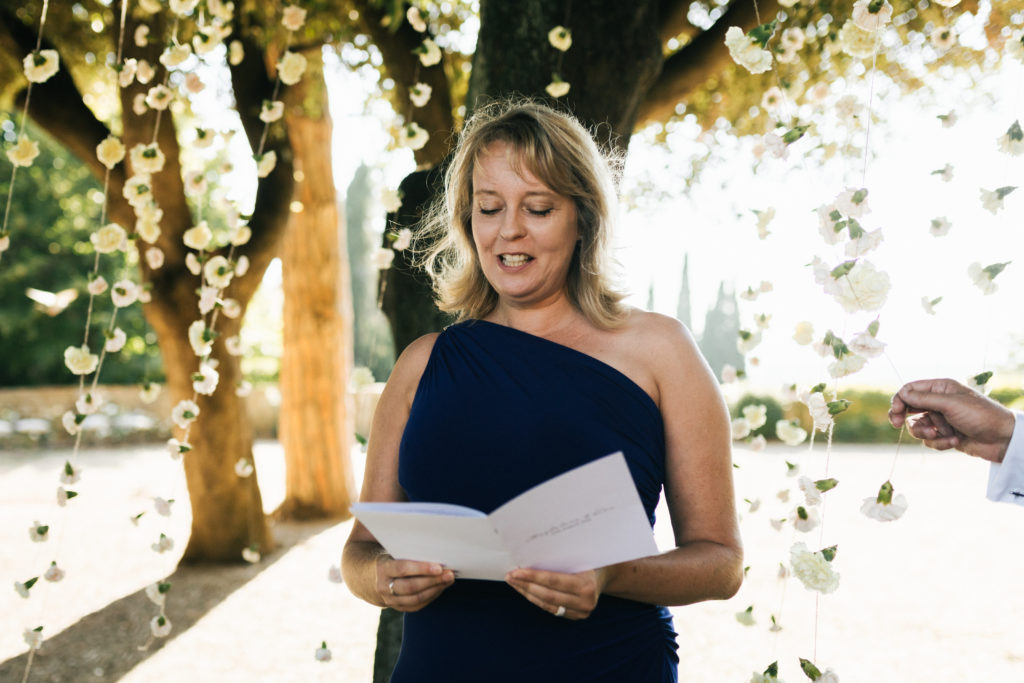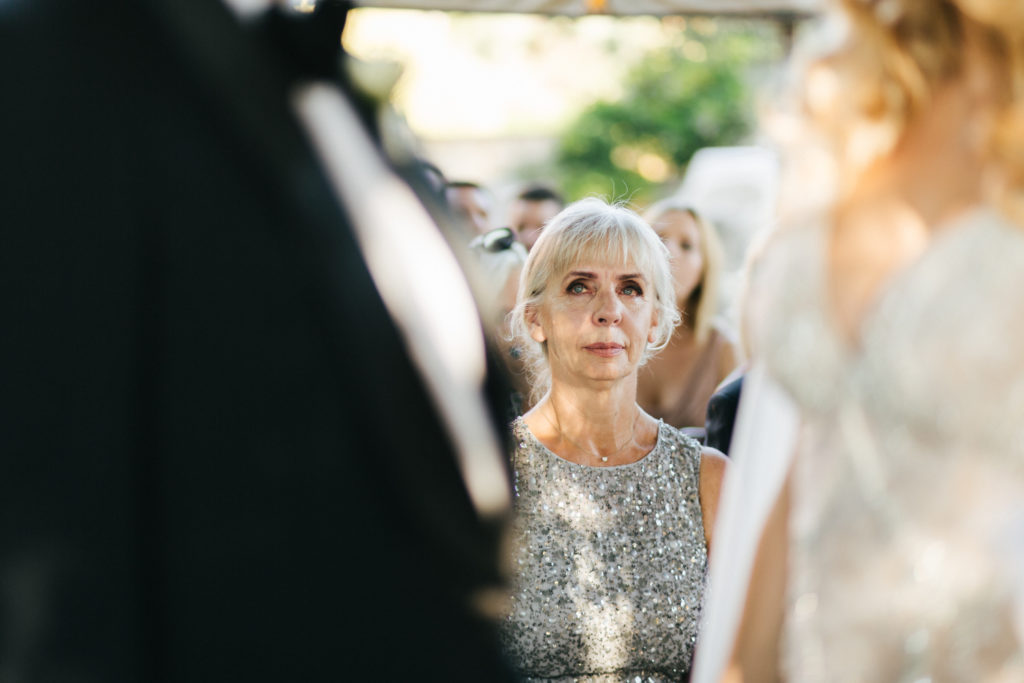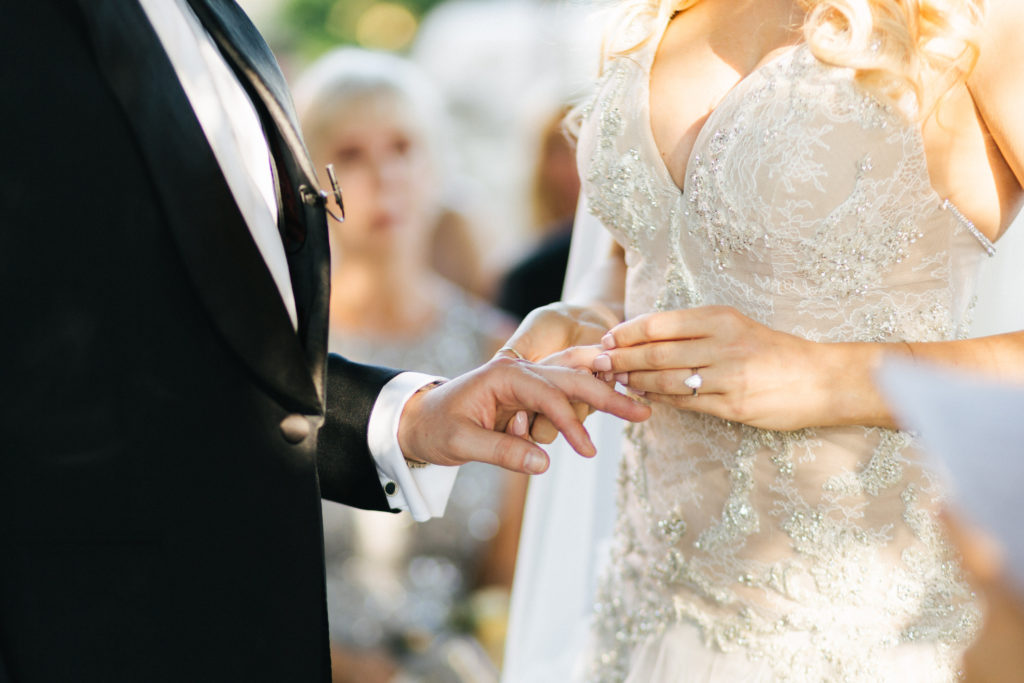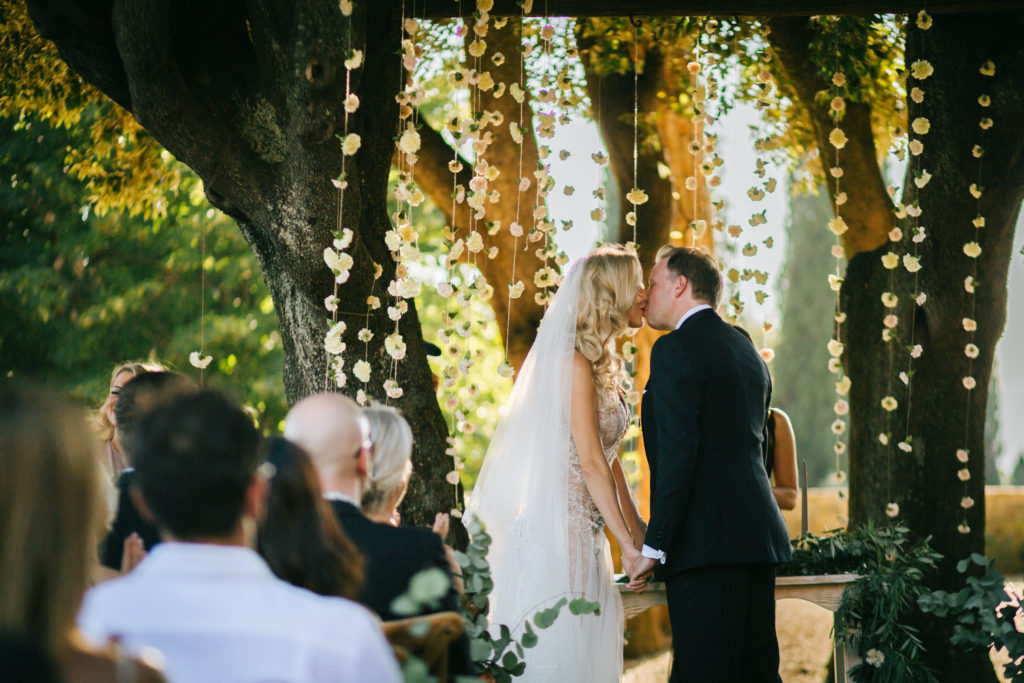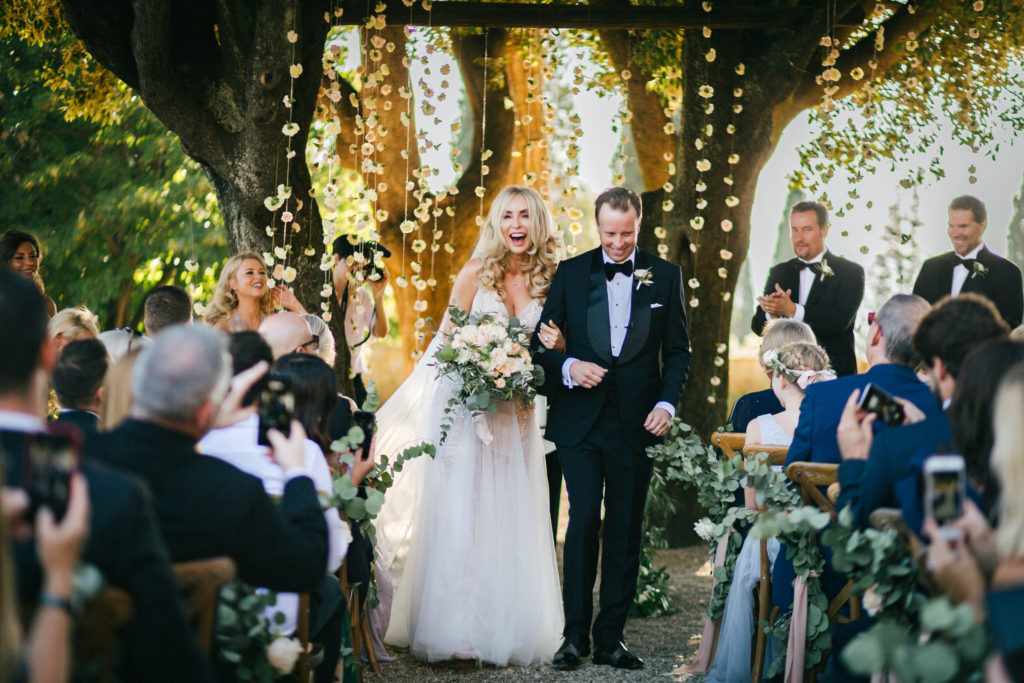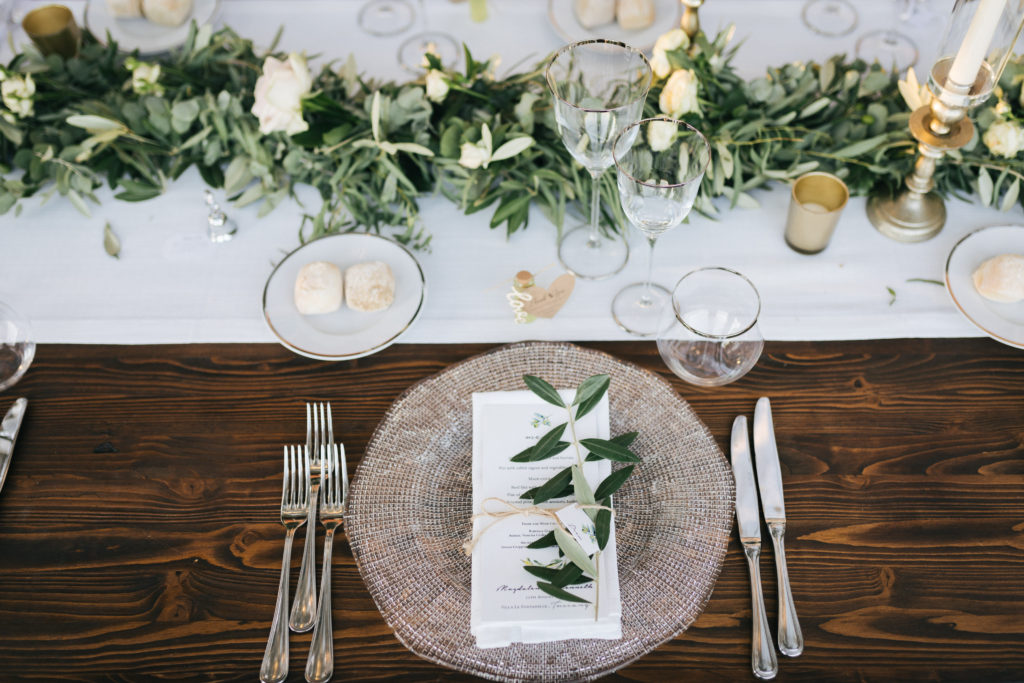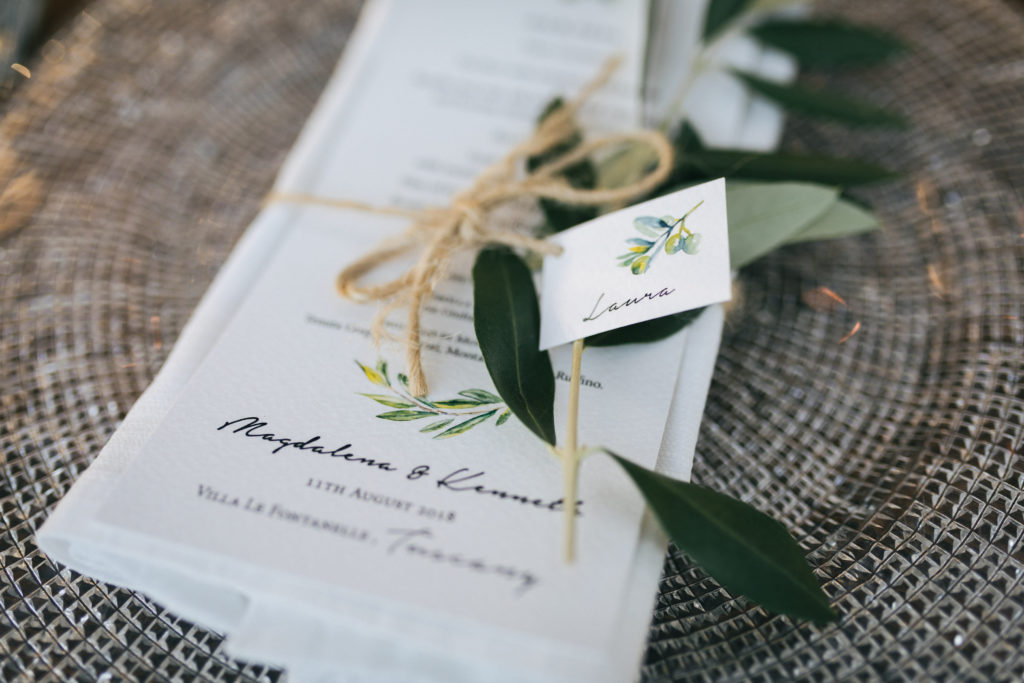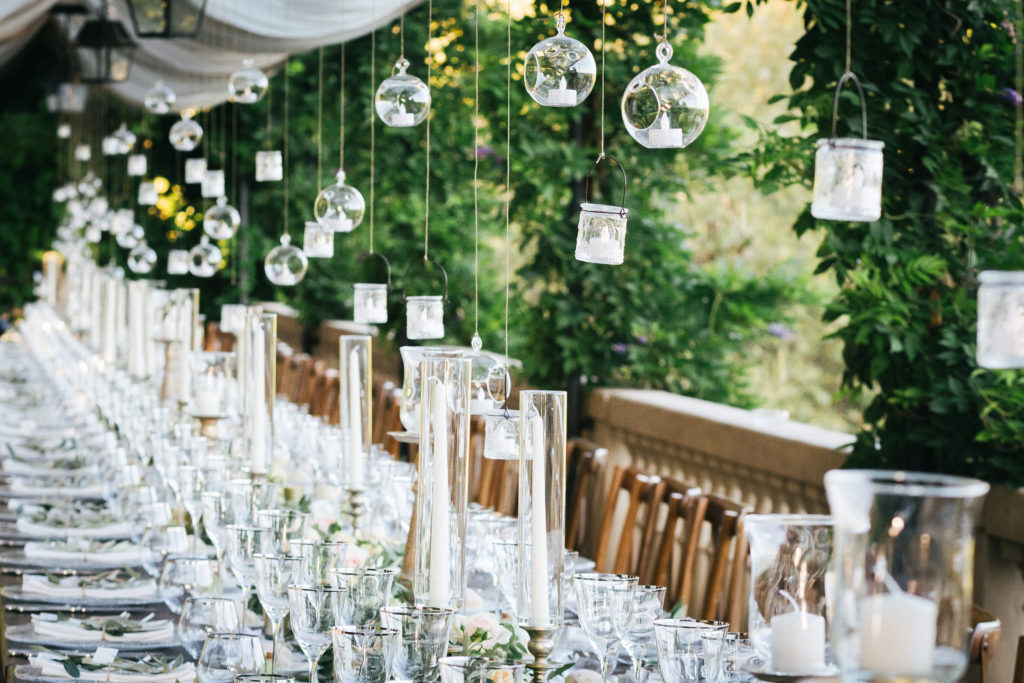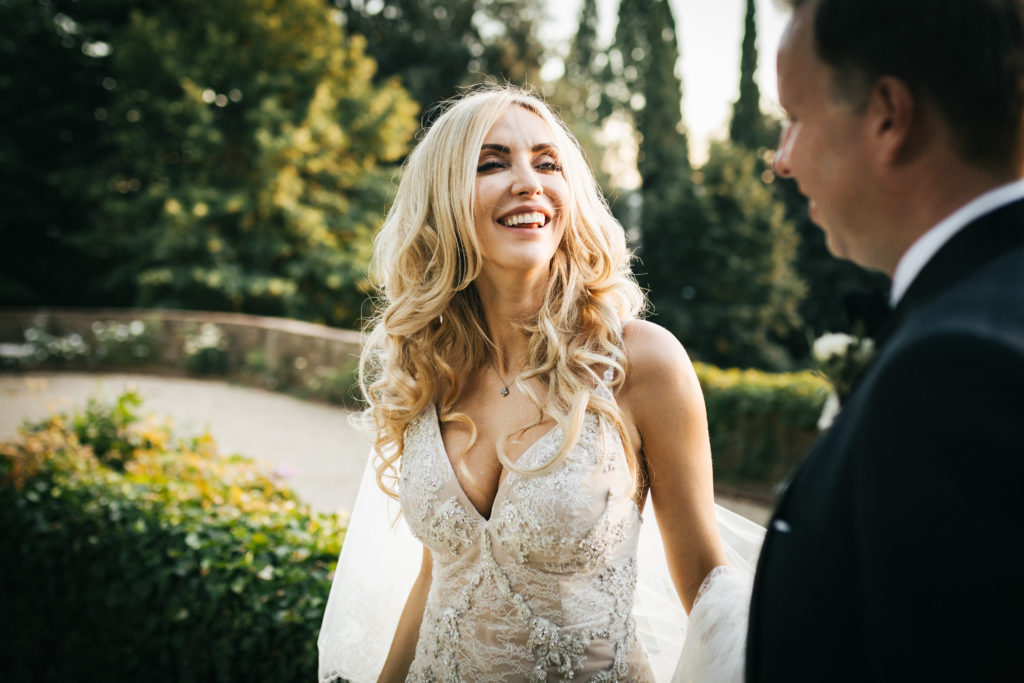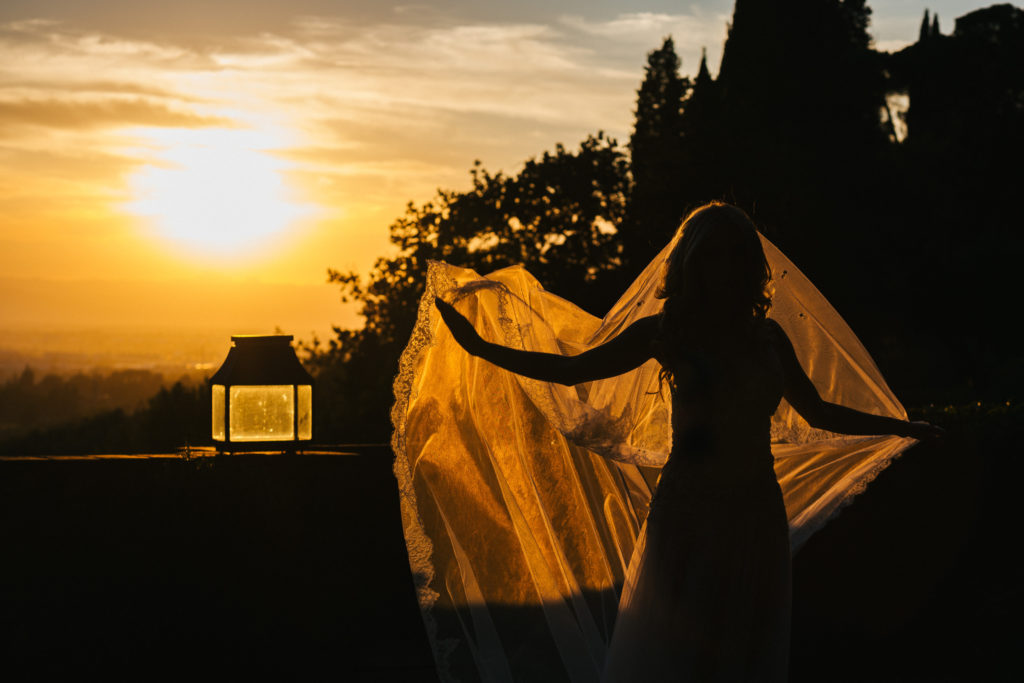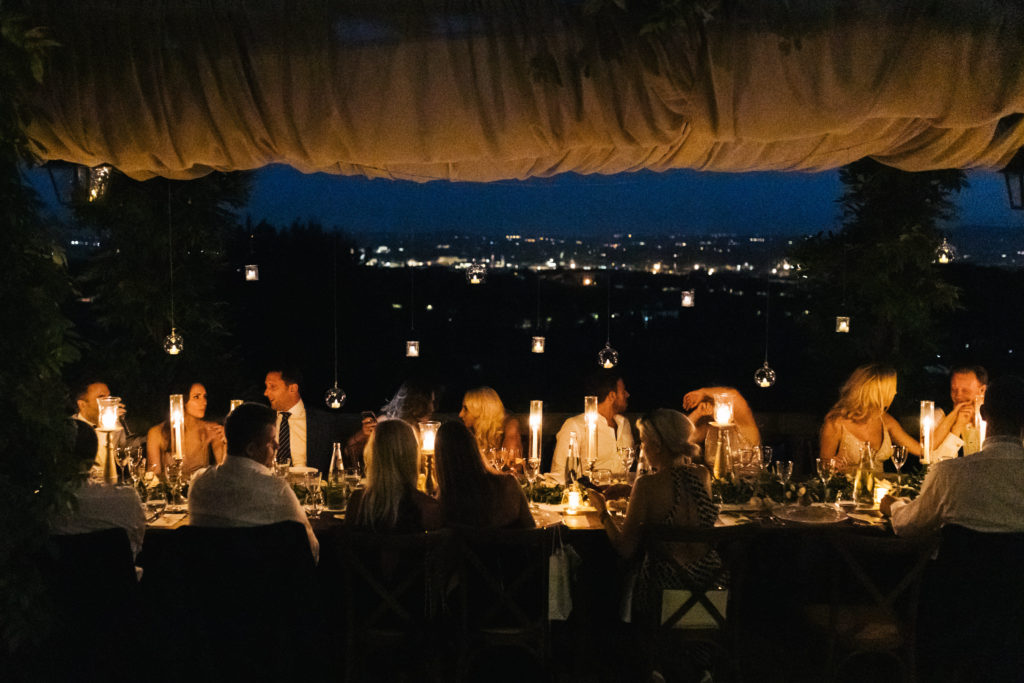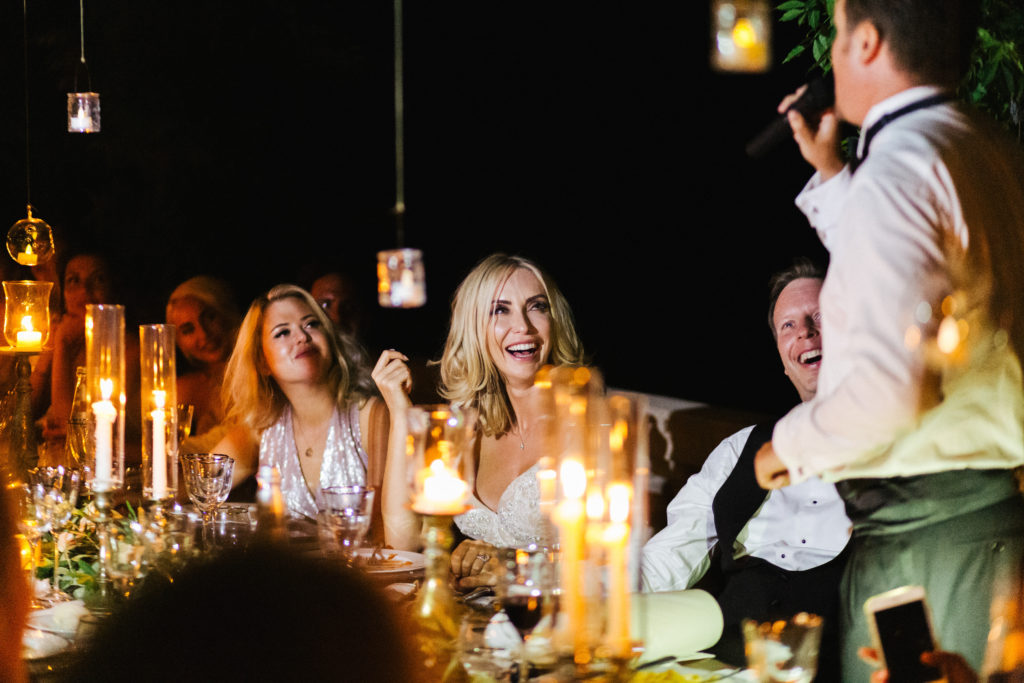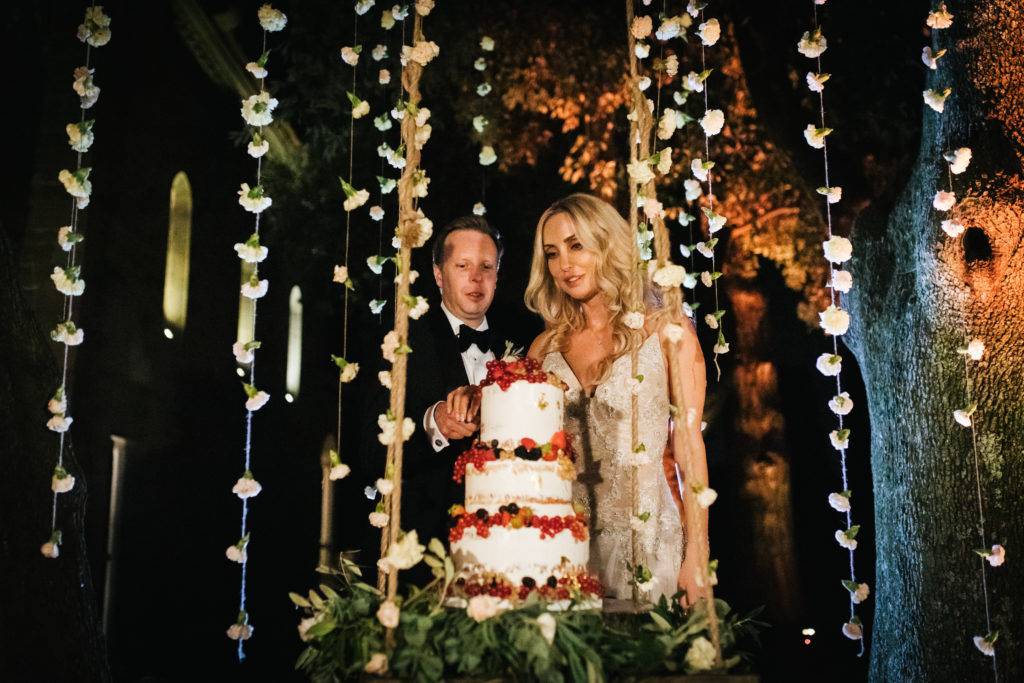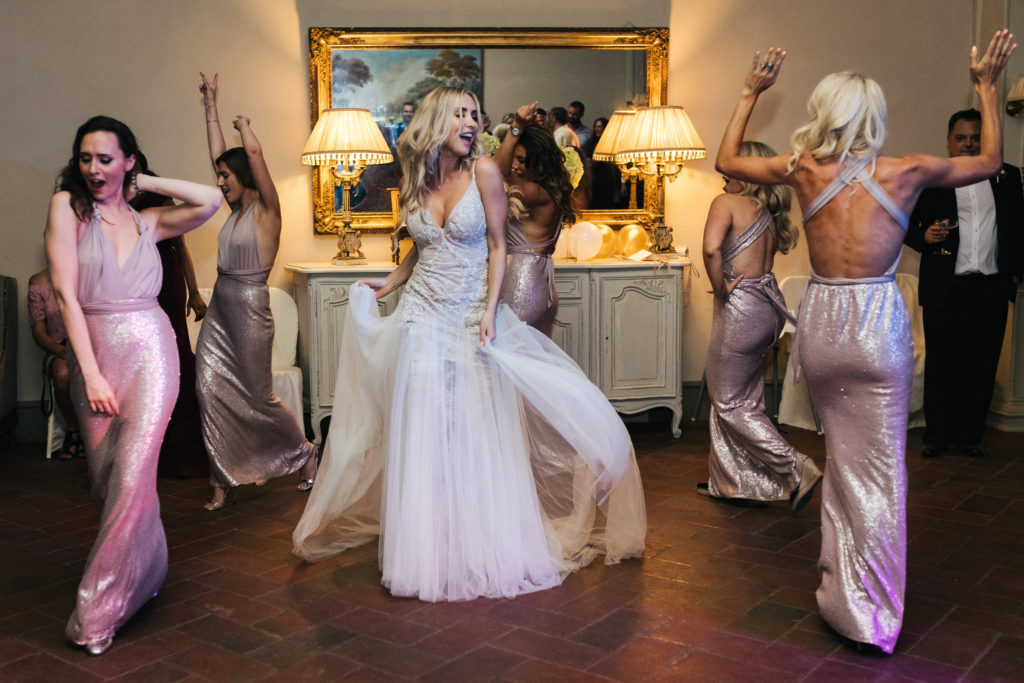 Dream Team:
Wedding Planning & Design: Italian Wedding Designer
Wedding Venue: Villa Le Fontanelle
Caterer: Roland's
Flowers: Flowers Living
Musicians: Firenze Classica
Photographer: Laura Barbera
Videographer: Elena Mannocci
Cake: SugarCups