Wedding Planner for Destination Wedding in Italy
Getting married in Italy
will be fantastic!
If you reached this website, chances are you just got engaged. Maybe you want to get married soon and you are dreaming of a destination wedding. Not a destination wedding anywhere in the world but in our beautiful Italy!
If the idea seems just a little intimidating, we have good news for you: with Italian Wedding Designer getting married in Italy will be a fantastic experience.
Italy is just the perfect place, not just for the mild climate or the superb food and wines to enjoy with your guests. In Italy you will find the wedding backdrop of your dreams, the perfect place to frame your I do's in a truly unique and memorable event that speaks of your identity and your love story. Just let us take care of all the details for you.
There is so much to choose from: dreamy Renaissance Villas, romantic Medieval Castles, striking Palaces belonging to noble families, Villas on breathtaking cliffs in front of the sea or with a view on the lakeshore, ancient Monasteries and Convents that have been transformed into luxurious 5-star Hotels, and rustic Farmhouses nestled amongst the vineyards and the olive groves. With such a variety of locations, finding the Wedding Venue that fits your dream day may be the hardest part!
Our expert team will be able to assist you in the whole process, from now to the very end, making it easier and enjoyable.
We work with foreigners couples since 2011 and we can accompany you on this journey and assist you in every detail, from venue research, paperworks when needed, accommodation, vendors selection, budget breakdown, stationery and set up.
Feel free to contact us for a custom proposal.
Let us accompany you on the experience of a Destination Wedding in Italy.
Live your dream with
Italian Wedding Designer.
LIVE YOUR DREAM WITH
ITALIAN WEDDING DESIGNER.
Italian wedding designer
LATEST BLOG POST
1
Finding Elena to plan our wedding was instrumental and the best decision we made. Planning a destination wedding is more than you think. We first thought we could plan this on our own but we quickly knew we were out of our league. We are so fortunate to have spent a year planning with Elena. She is truly a special person and she always will have a piece of our hearts. She gave us so much confidence throughout the planning process. She is so responsive ( we communicated via Skype, email, and WhatsApp). We had so many questions during the planning process, and she worked thought it all with us. We stayed on track and kept to our schedule. She turned our dream into a reality.
- Julianna
2
We're from Singapore and thus knew we had to get a wedding planner on board to help plan our wedding - we were very lucky to have met Silvia very early on in our planning process. She gave us many venue options and gave us sound advice for each option. We visited Italy only once before the wedding to narrow down on the venue and meet the vendors - Silvia and Elena were there to guide us through that process. Silvia also has a great eye for design, colour and floral arrangements - so if that is important to you, she is your go to person.
- Tina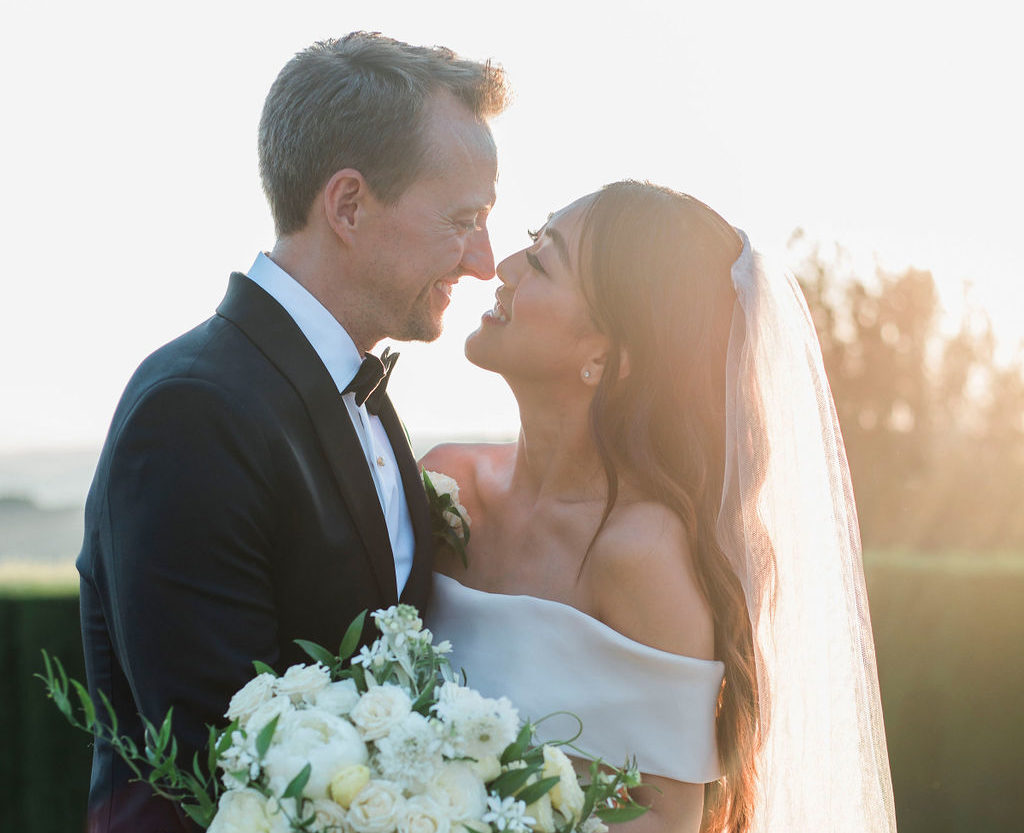 3
We have really enjoyed working with Elena, she is smart, savvy and understood our vision and needs to deliver our dream wedding in Italy.
Elena has great English and can converse both verbally and written with ease. She is positive, calm and patient with a relaxed manner which suited our personalities perfectly. Elena has been such a joy to work with planning our wedding and we couldn't recommend her highly enough.
She was supportive on the day, but not too conspicuous which allowed us to relax and enjoy the day, we didn't need to worry about anything.
Elena was so genuinely happy for us, we will be keeping in touch with her because she is such an amazing person!
-Ming
4
5.0
Book them! We are newlyweds and a couple from Amsterdam, Holland. We absolutely reccommend this team (Elena & Silvia) from the heart! From the start Elena took us around Tuscany to 6 venues in 1 day and when we couldn't find that one, she brought our venue to our attention right away.
-Shannon
5
As living in South Africa and planning a wedding in Italy we choose to get a wedding planner and Elena was one of the best things happening to us to plan our wedding, nothing was to much for her. Fast responses from our emails and WhatsApp and lots of Skype meetings.
-Miranda
6
ItalianWeddingDesigner (Silvia and team) did an amazing job and I definitely recommend them to all couples looking for a special wedding day/event in Italy. Silvia is very kind and responsive person, that took all my requests very serious - upfront and especially during the celebration. She and the team were available all the time and made us feel extremely comfortable. We´re in love with IWD :-).
-Anna