C
Chinese Tea Ceremony in Italy
Weddings are not just the union of two people, but at least of two families, and sometimes even two different cultures. We love planning weddings with couples from all over the world, because we are able to discover different customs, religions and traditions. This may be one of the most amazing aspects of our job: having the chance to celebrate the value of diversity.
Chinese Tea ceremony is a very ancient tradition of Chinese or mixed weddings and it is still highly valued. The couple may choose to have a Western type of wedding, but they will still want to incorporate a Tea Ceremony, on the same day or on the day before the wedding, to show respect for the heritage traditions.
In the past the Tea ceremony was divided in two moments: on the wedding day, right before the ceremony, the Bride would have tea served privately to her own family. While the tea ceremony for the Groom's relatives usually took place the day after the marriage.
Nowadays most couples will choose to have just one tea ceremony including both families at the same time. Bride & Groom offer tea to their families, parents and relatives that give them presents or advices on married life, but most of all they give their blessing to the union.
Tea in the past used to contain Lotus flower, that is a symbol of True Love, and Red Dates, as symbol of a happy life.  These ingredients had a very high cost, and were an expression of the best wishes of the family to the future of the new couple. Despite the strict rules about ingredients many couple choose to have just a simple green tea.
This year we had the opportunity to plan a Chinese Tea Ceremony and another important Chinese tradition: Lion Dance.
The Chinese lion dance was performed right after the tea ceremony, to bless the couple in order for them to have a long and happy marriage. It is also said to help ward off evil spirits from being detrimental to their life together. At the end of the Dance the Lions unfurled a drape and the newlyweds responded by presenting the Lions with red envelopes containing money.
Look at one of the Chinese Tea Ceremony in Italy we have planned this year: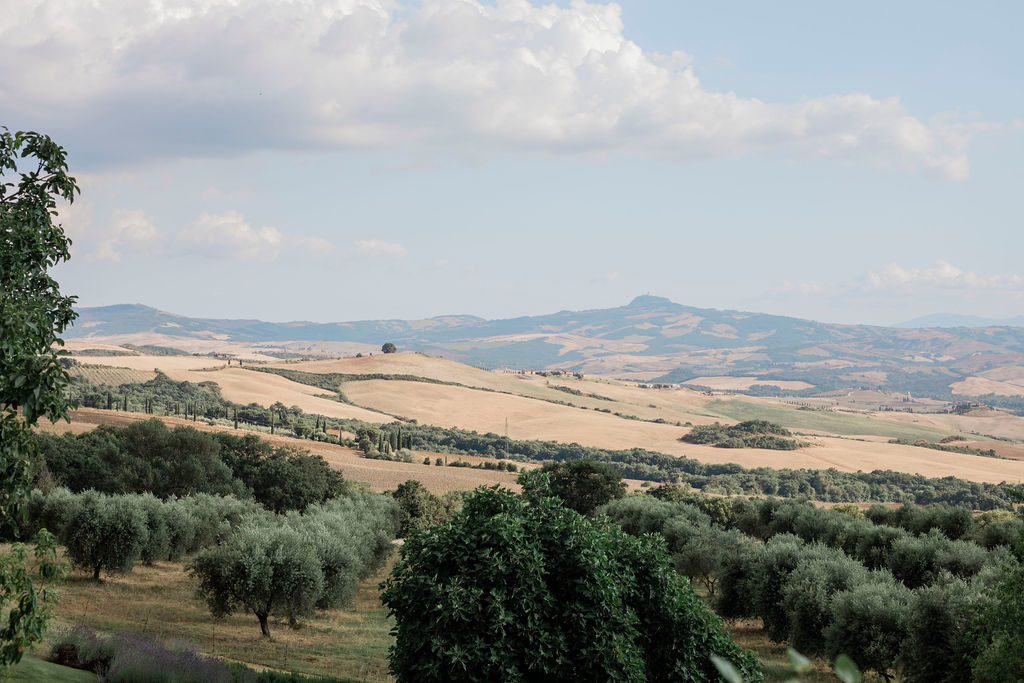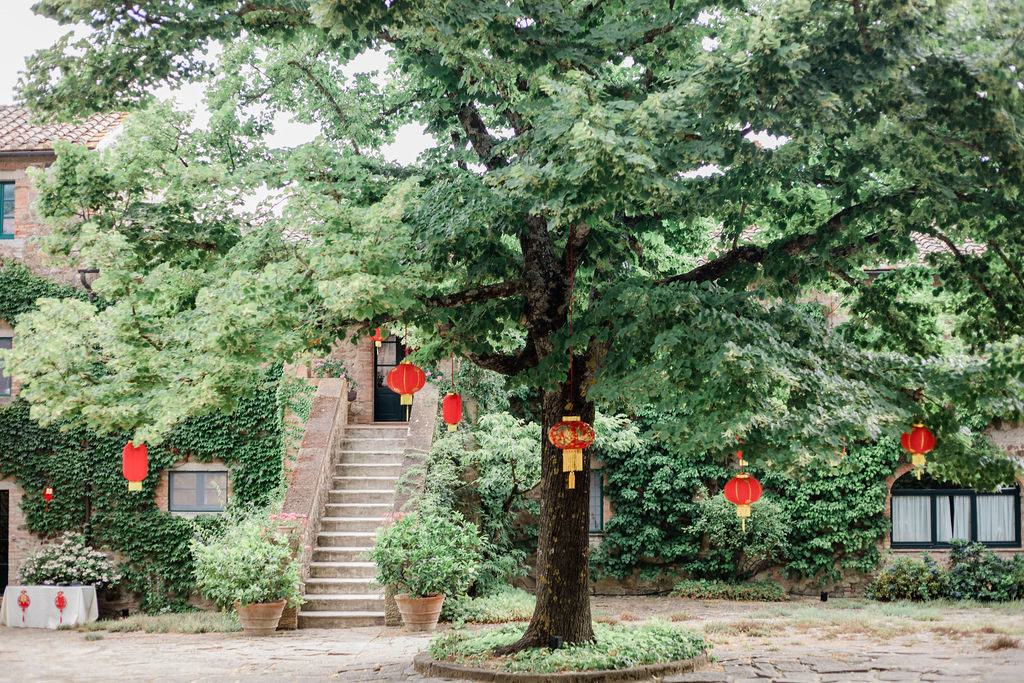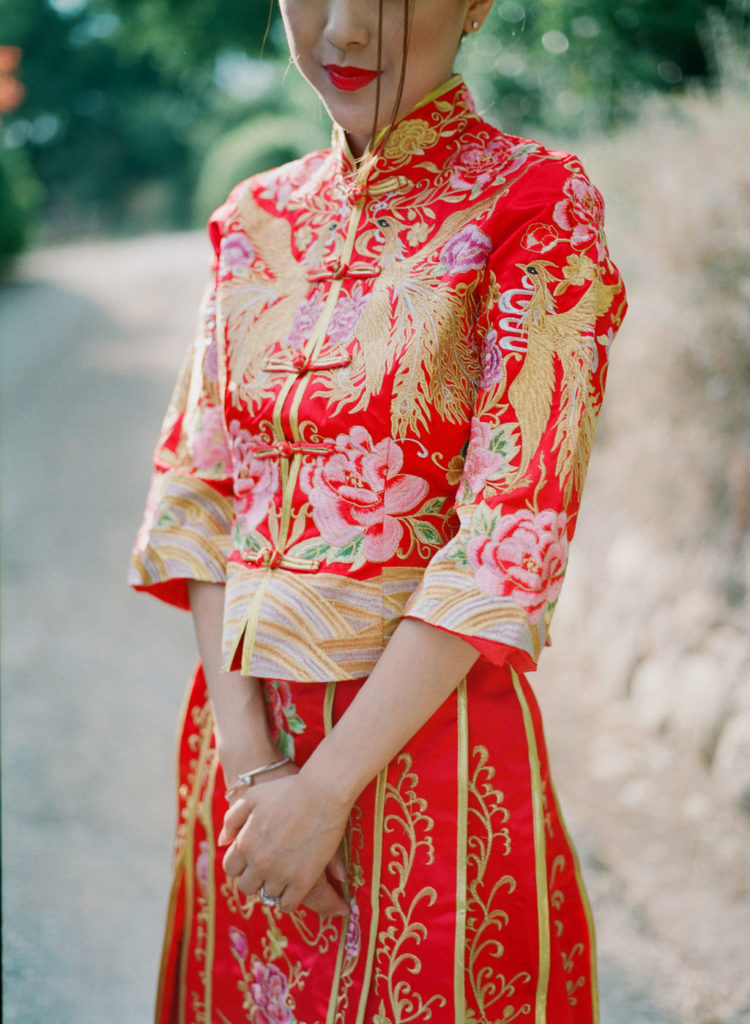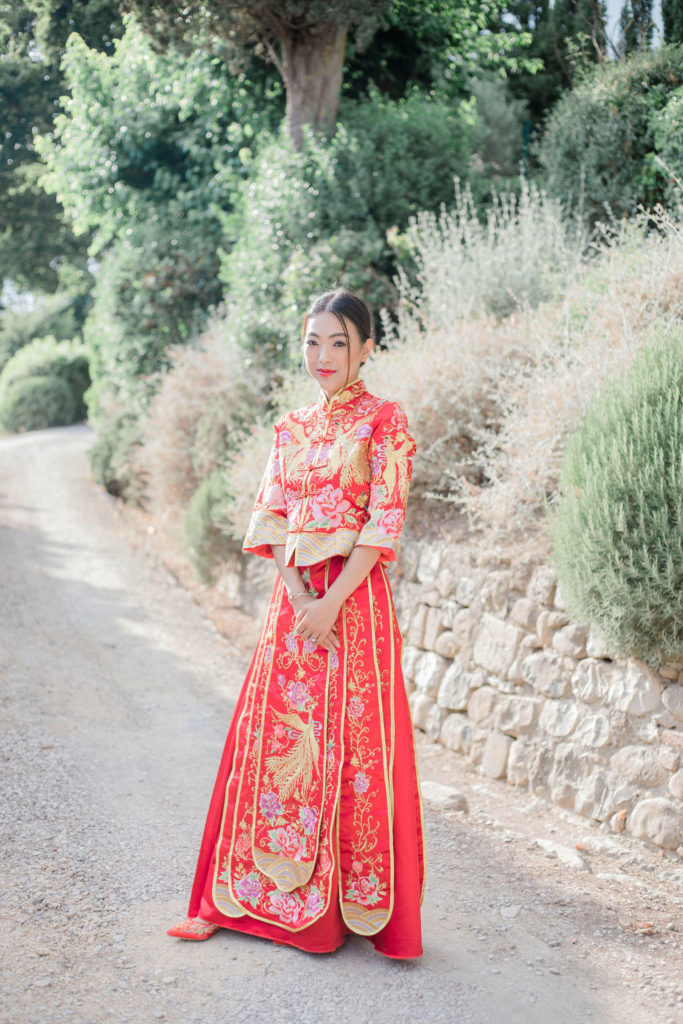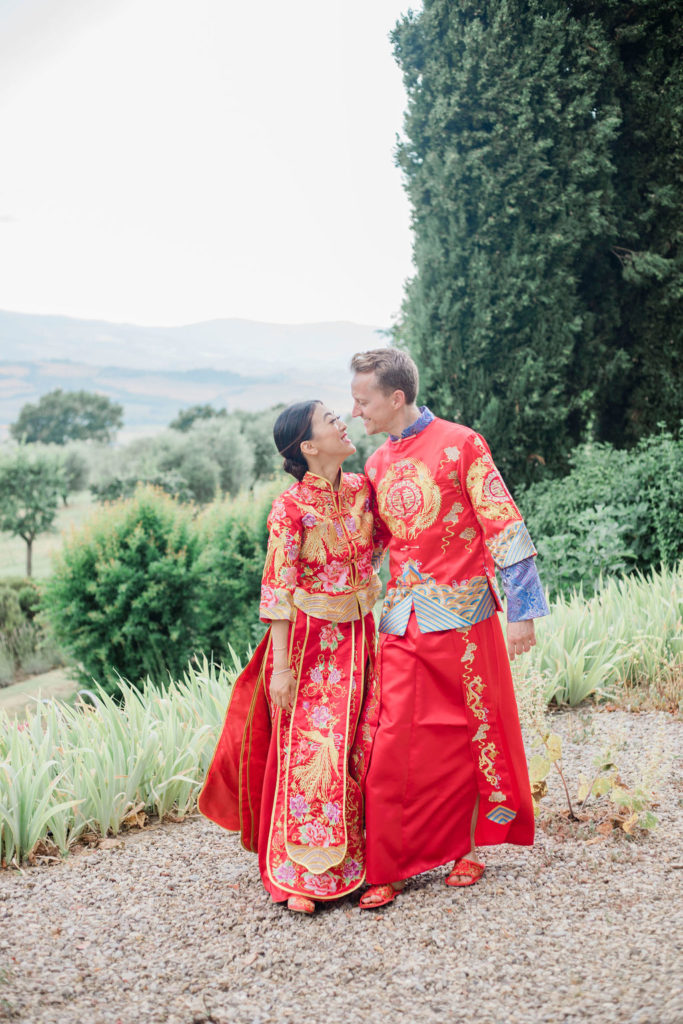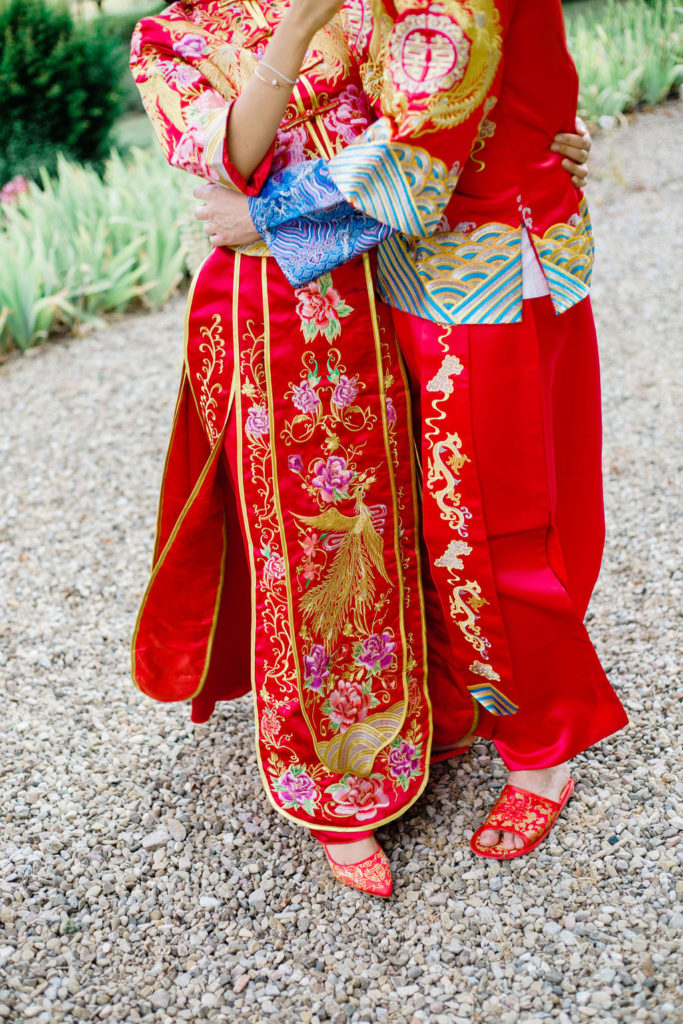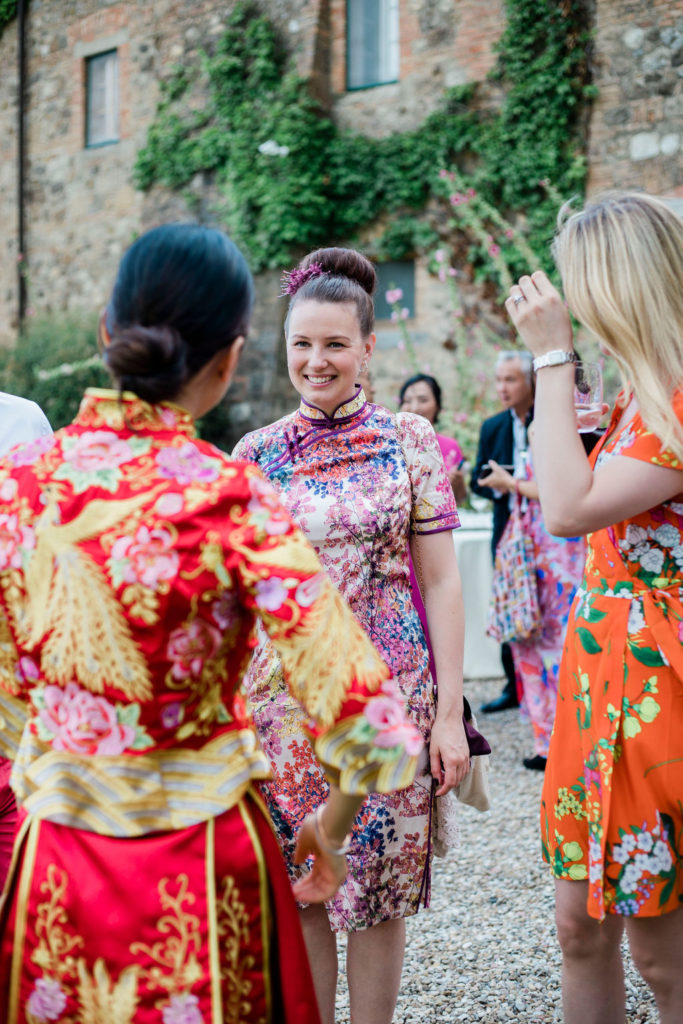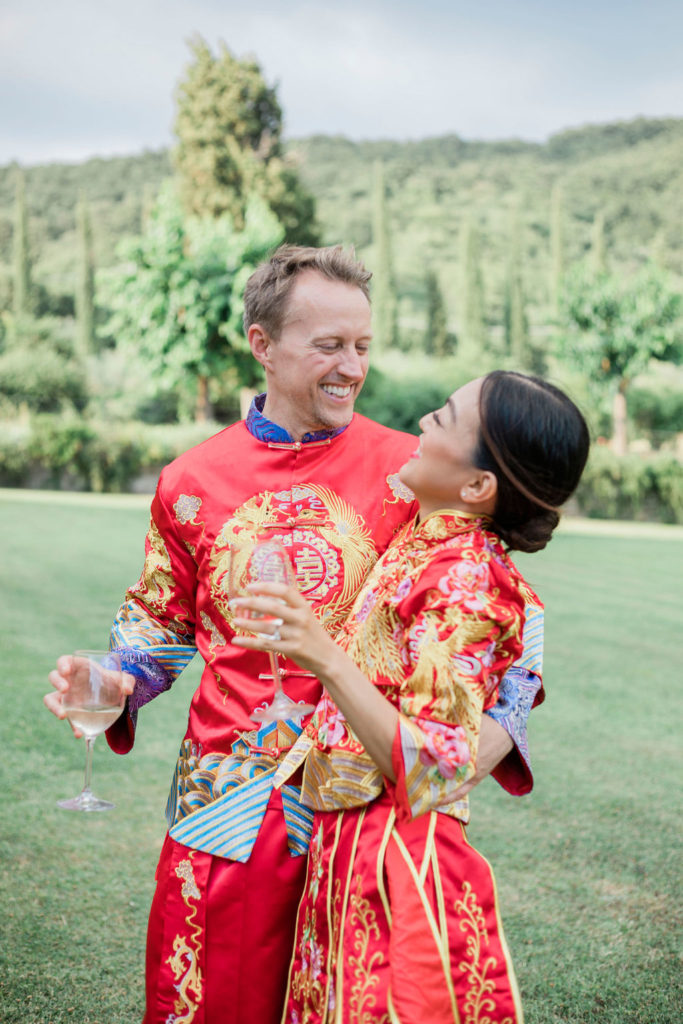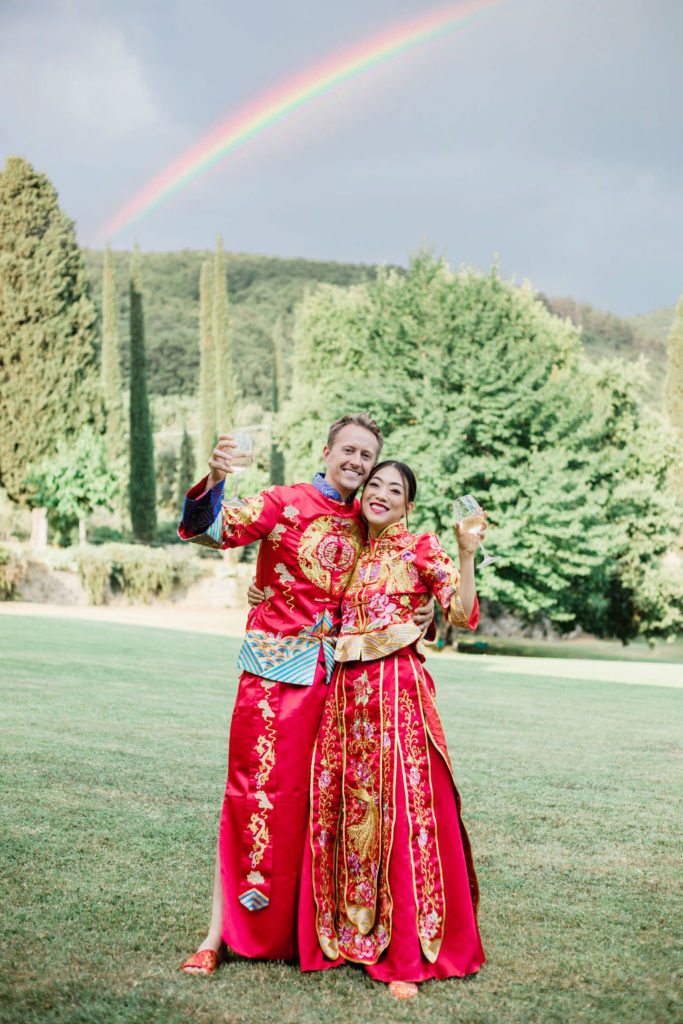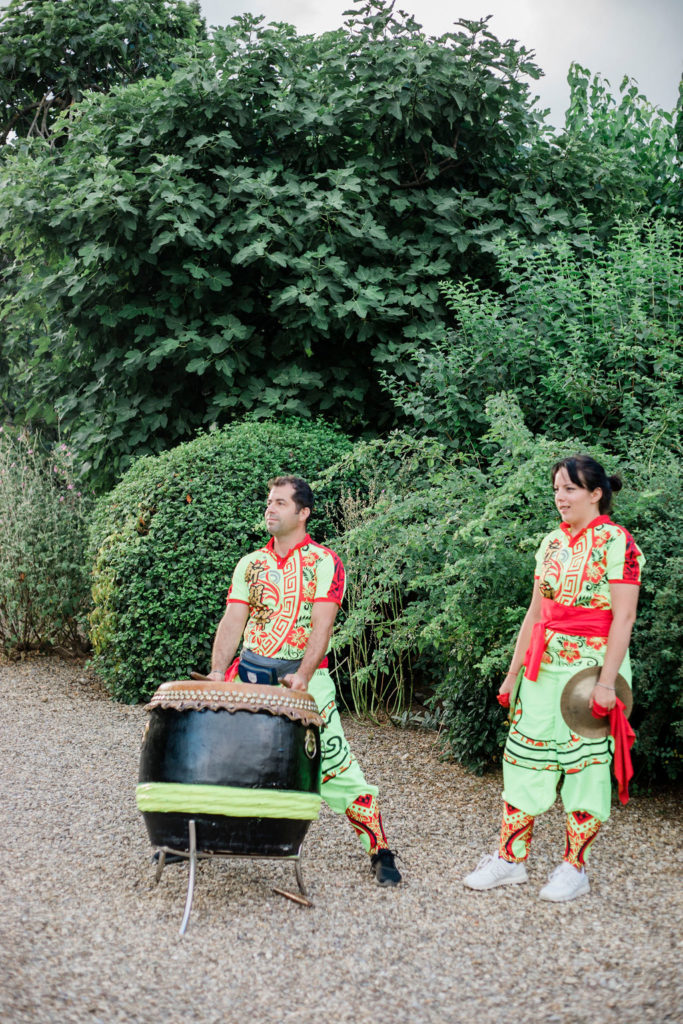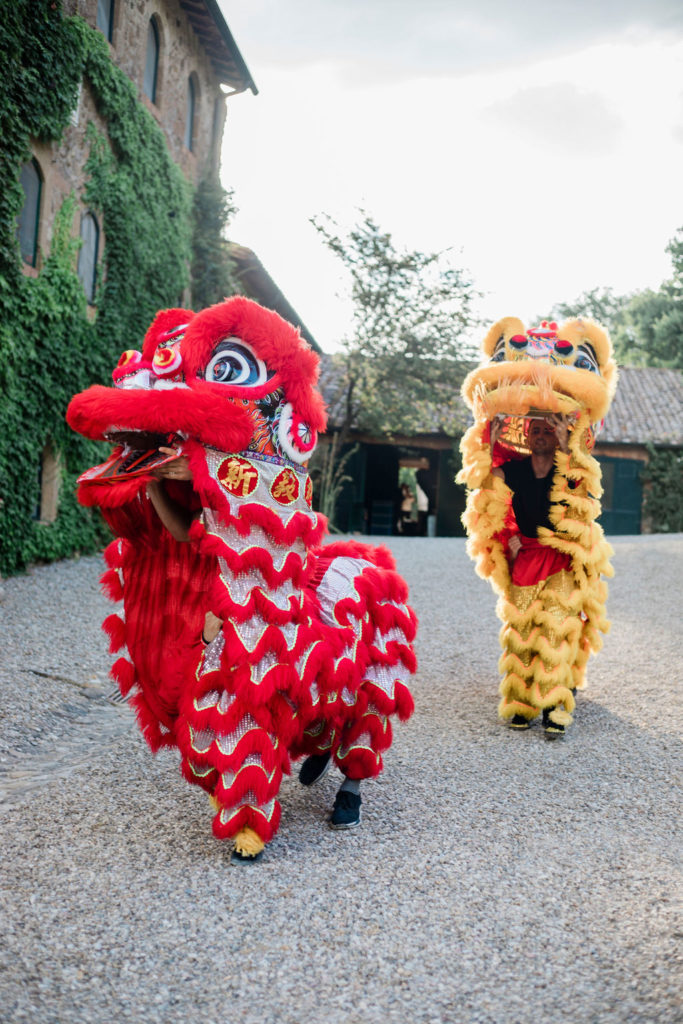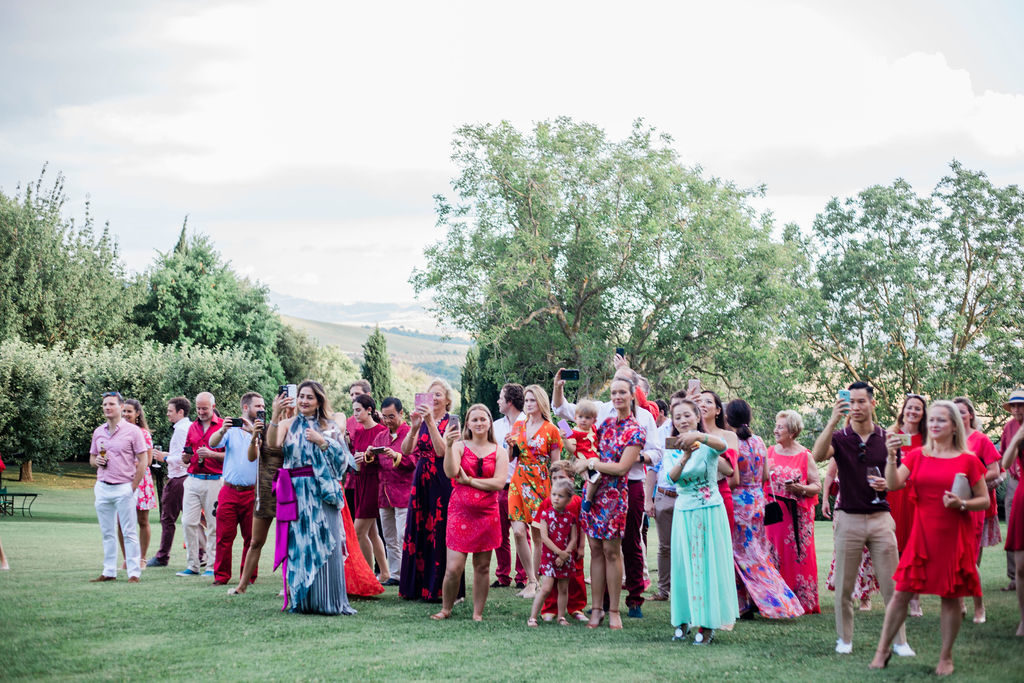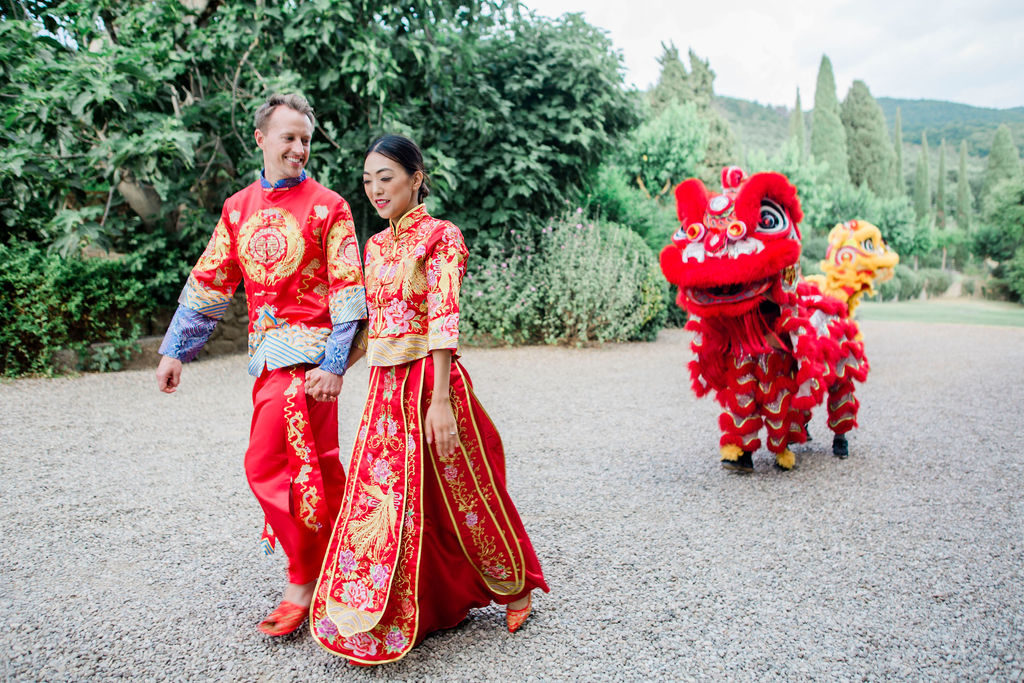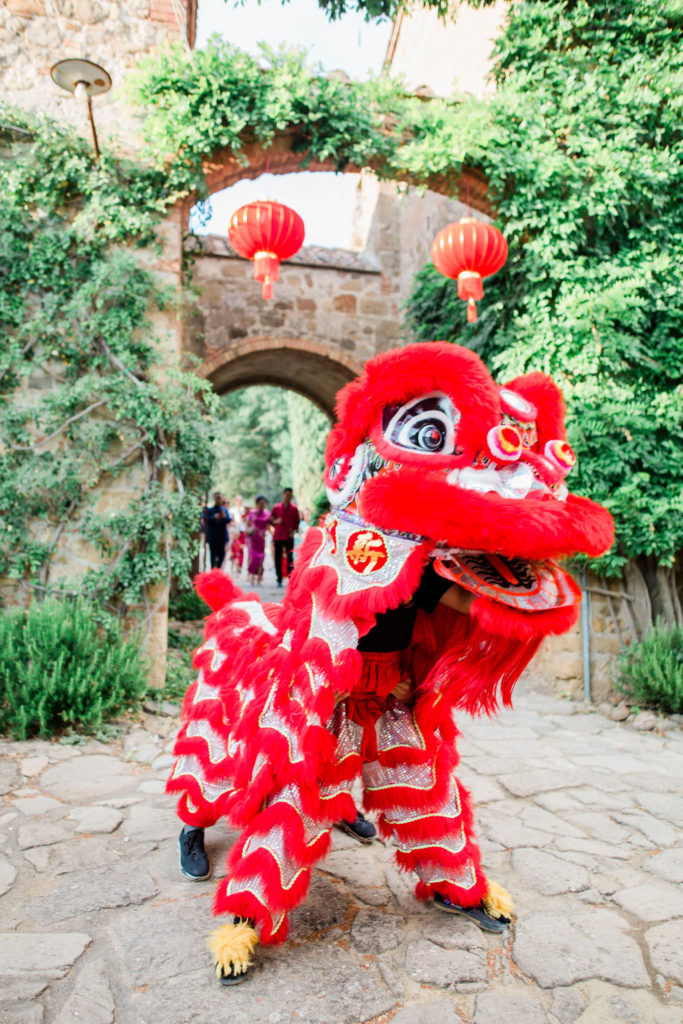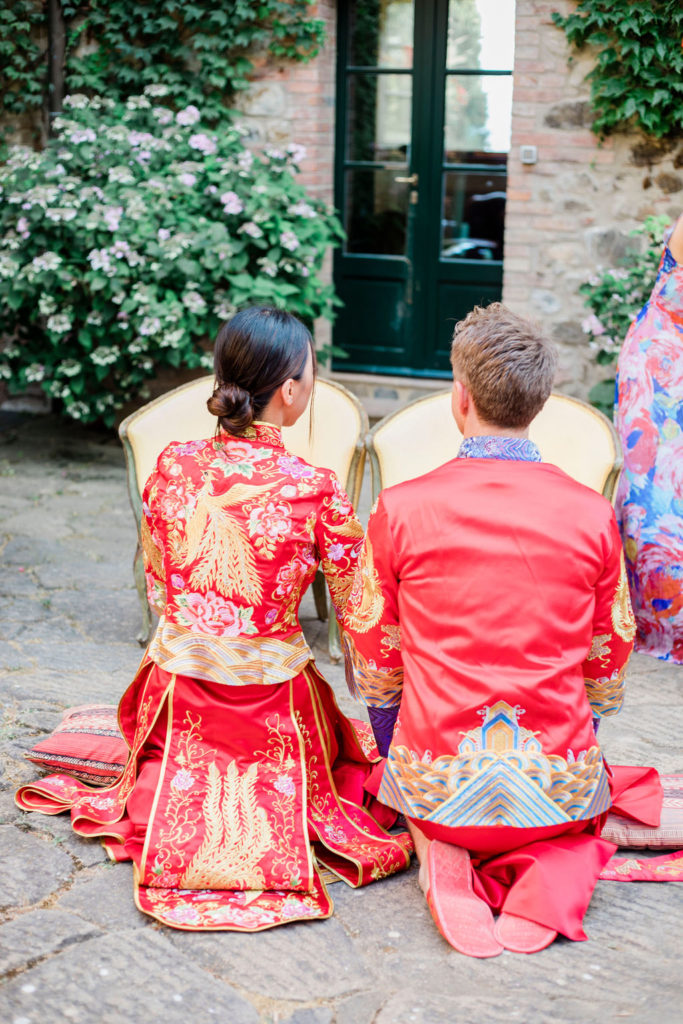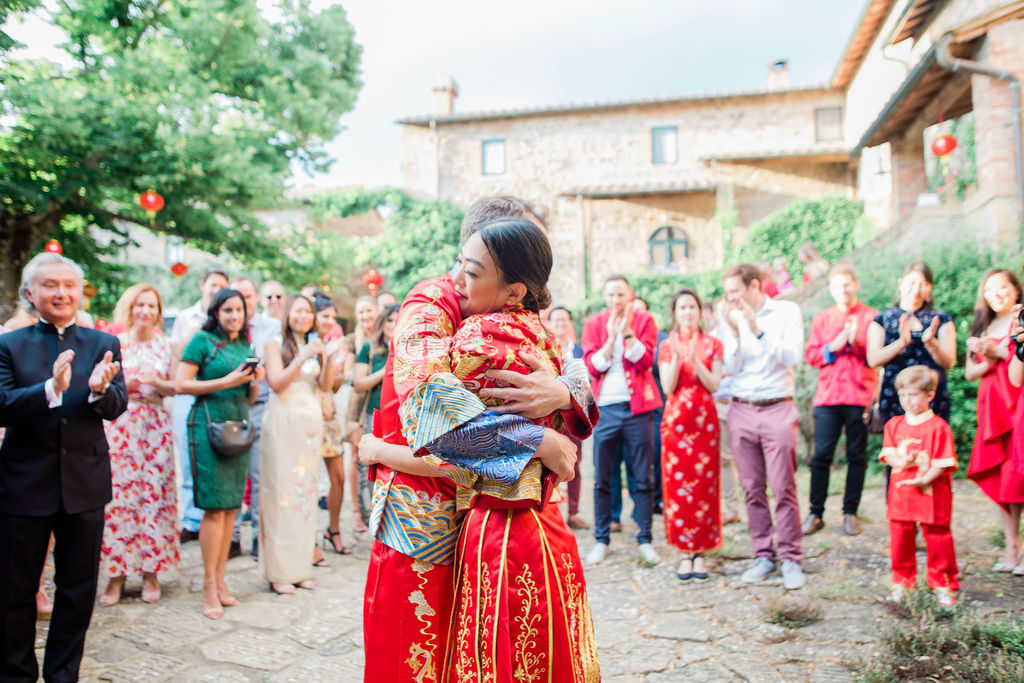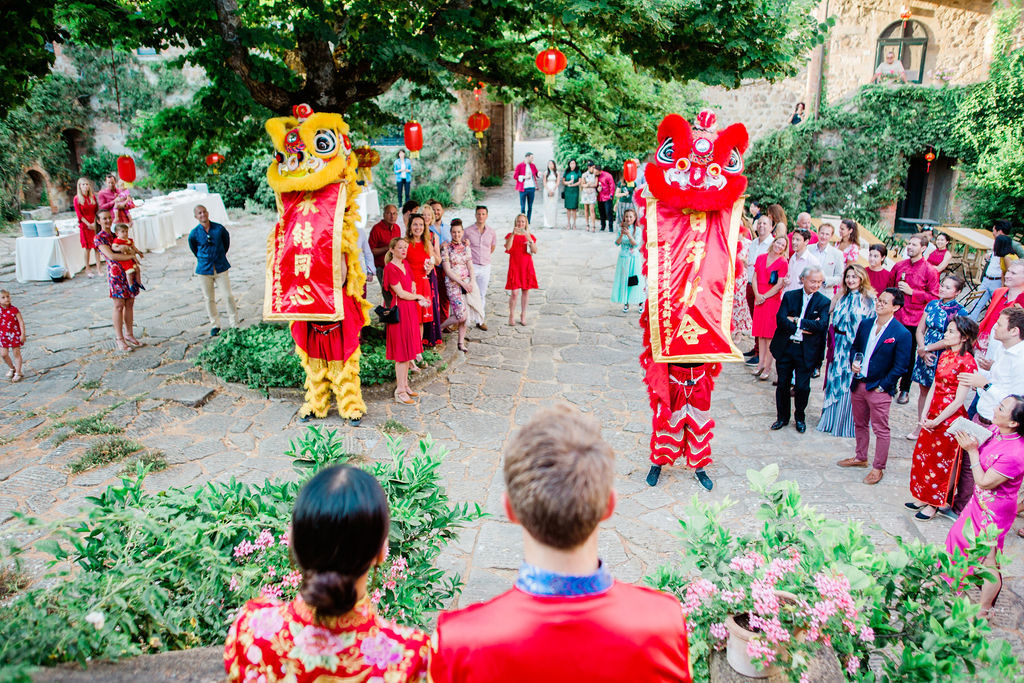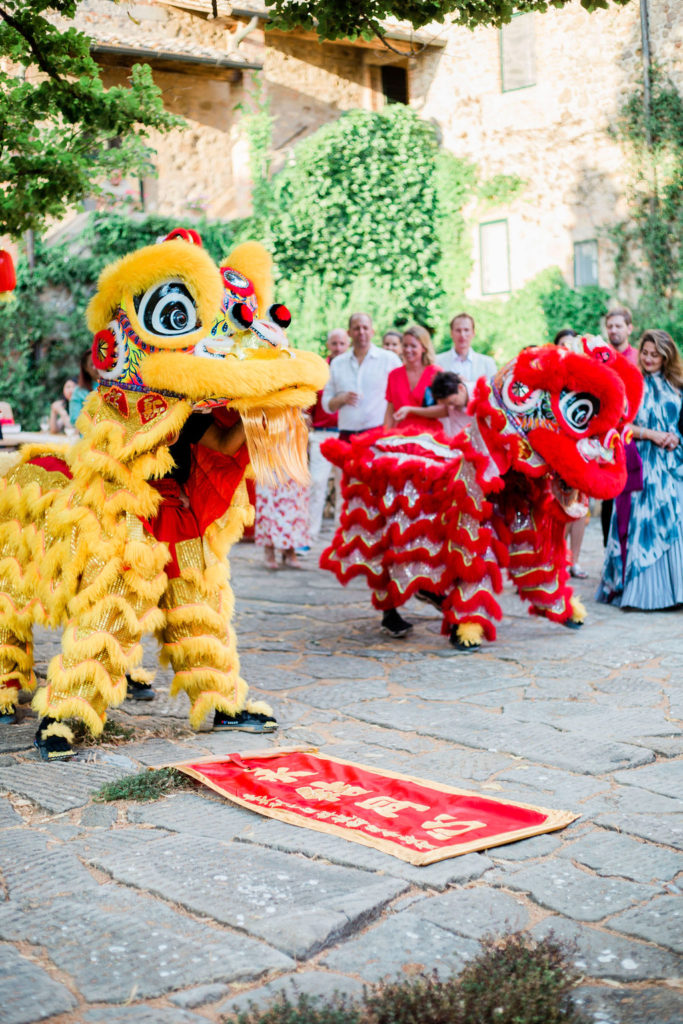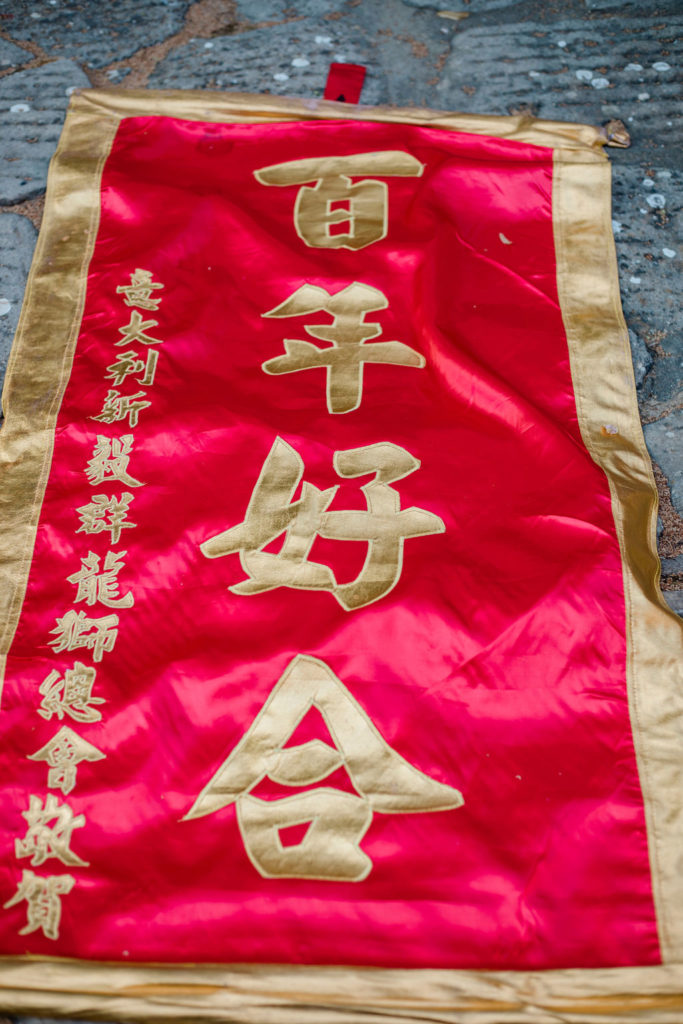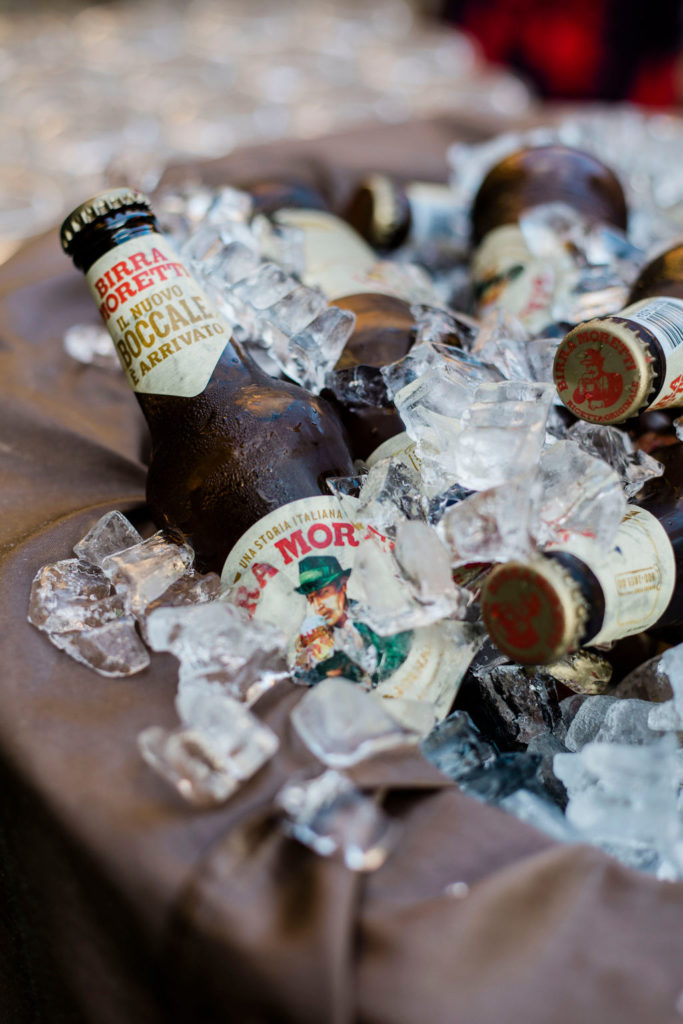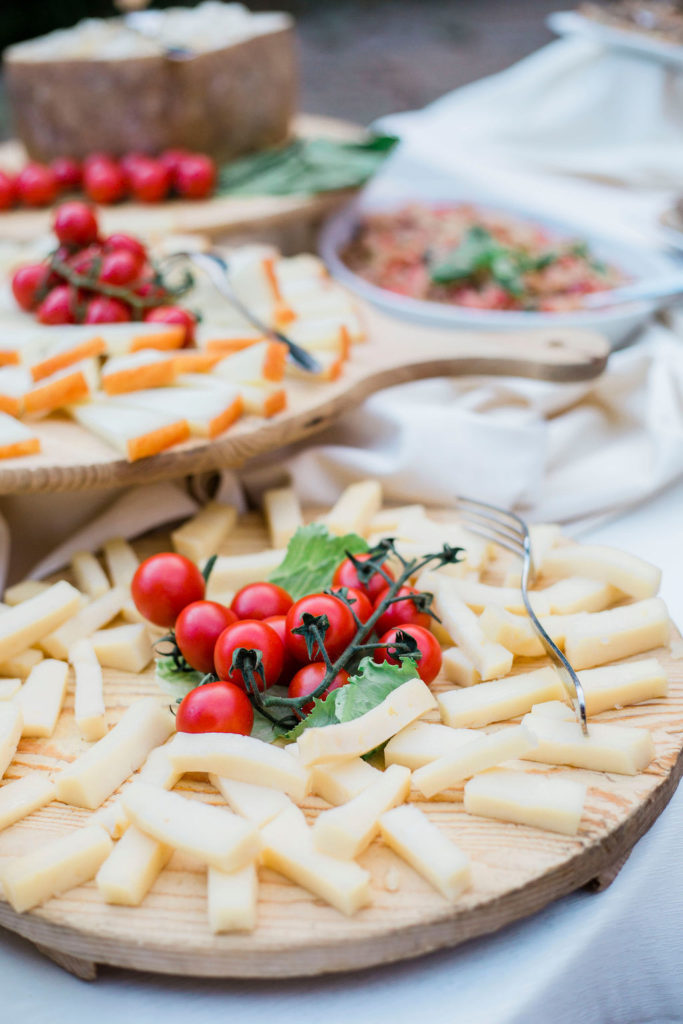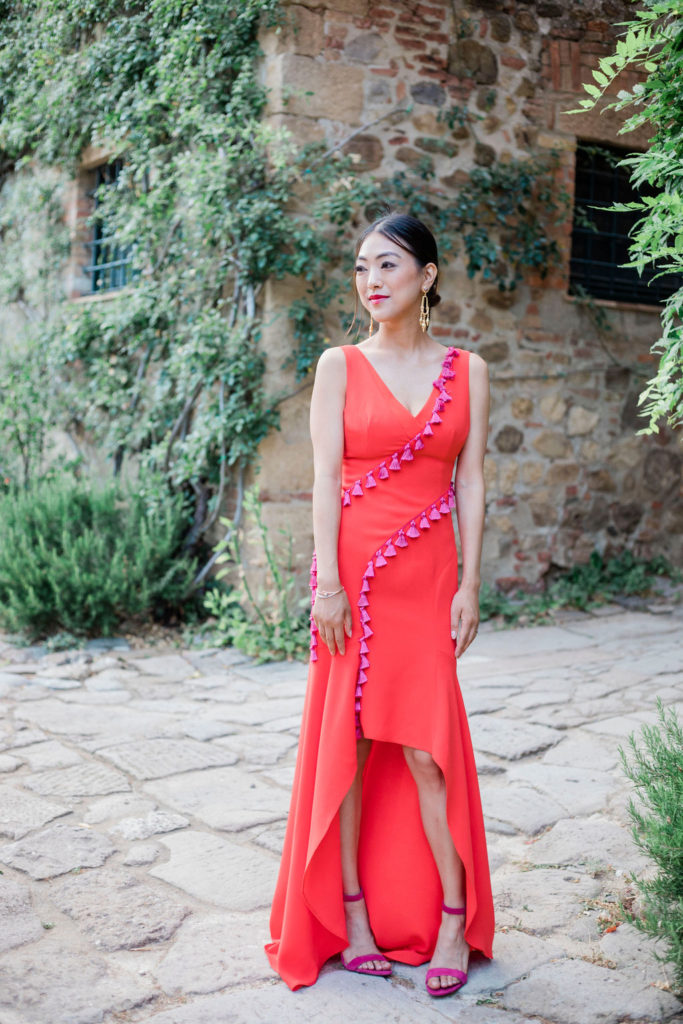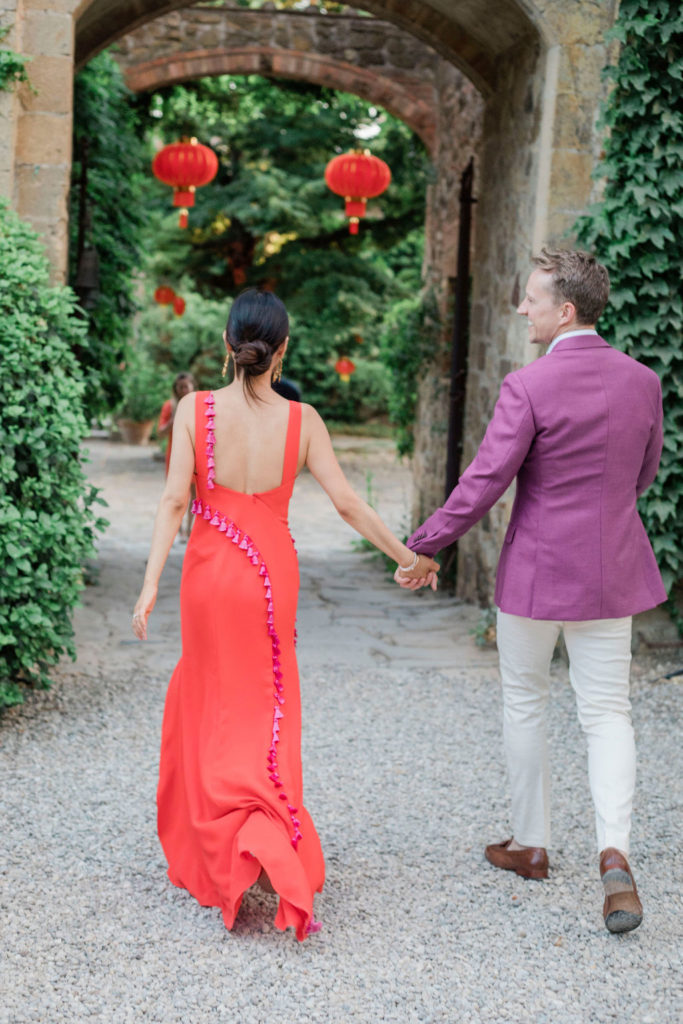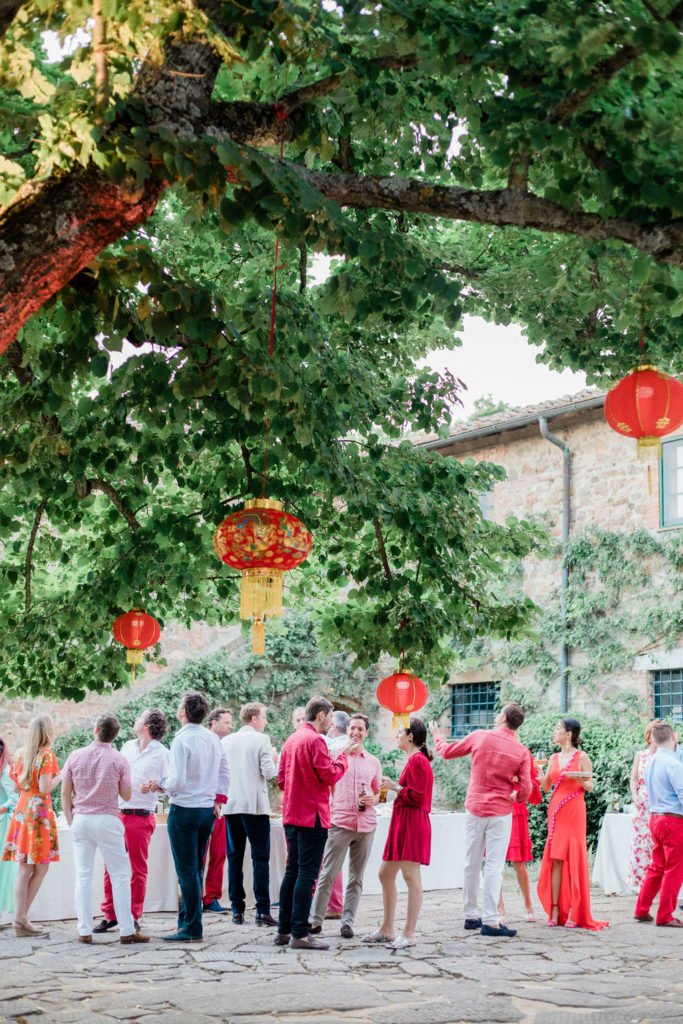 Chinese Tea Ceremony in Italy
DREAM TEAM:
Wedding Planning and Design: Italian Wedding Designer
Venue: Chiarentana
Caterer: Lodovichi
Photo: PureWhite Photography
Video: Screen Shot Production
Lion Dancers: Italy Lion and Dragon Dance