T
Tips to choose your Wedding Music
Photo by: Roberto Panciatici
Wedding music is very important part of any event. Everything will be on point, and you don't want to mess up with music.
Have you ever heard that music can help frame a moment, as well as instantly bring it back to memory?
Just as you'll likely choose a song that brings you emotions for your first dance, you should do the same for whole your wedding music.
Music sets the tone, the emotions, and can help you share a message with your guests, so picking the right one is key. To make sure they fit the ceremony you have planned take a look at this article.
First of all follow any guidance and restrictions the celebrant and the venue may ask you to respect. Many venues have a music time limit, so keep it in mind when setting your wedding timing.
Always check that the musicians time limit is just the same, or double check any extra hour fee.
In Italy, to play music at any kind of private parties, even wedding music, you have to get a compulsory license, granting of the permit and pay the remuneration of authors' rights, due to SIAE, Italian Society of Authors and Publishers.
It is pretty easy and can be done online, your wedding planner or professional musicians will also be able to help with that.
Whether you consider yourselves music people or not, music is a very important topic. Choosing an instrument rather than another, a jazz or motown band a DJ or playlist can make much of a difference in how your wedding experience will be in the end. It also makes much sense to consider the environment to check what type of wedding music works best for the space.
Whatever you choose it is compulsory to see and hear the musicians play before you book them: always ask for a video or sample.
If your budget allows choosing a great band would be your best pick for the night. Someone who is unforgettable, but not the star of the event. Checking videos will be very useful.
You should find a band that is in tune with you, the wedding mood and your music taste.
The music selection should in fact speak a bit about you two as a couple and as individuals. Don't be afraid to pick an unexpected genre if it suits you.
If there are artists you both really love, or movie soundtrack you are connected to, or any tune that brings some love memory back, then it is good to include them.
Try to avoid trendy music as much as possible. Trendy songs come and go, and often people get tired of them after one season. You want your wedding music to be evergreen, therefore also music should be chosen regardless of trends.
If there are songs you'd like played perfectly, like you hear them on records, then we would suggest going for a DJ, that will also make sure to set and keep the right mood all along.
Don't assume your band or DJ is going to play every one of your favorites. Make sure you provide them a list of wedding music you would like to hear, and song you would never want them to play. You don't need to specify why. Telling them it's a "no song" is enough, and it will be very helpful to them as well.
This may seem obvious, but it's also very important that you take time to think of the song meaning and carefully read the lyrics before picking it for your ceremony or reception, but it pretty much goes for all your wedding music.
Instead make sure the songs selection is telling the story and the feelings you want you and your guests to experience.
You and your partner could decide to keep your processional songs private, and not share them with each other until the moment you walk down the aisle.
The song should represent the way you feel about your relationship and your partner, or one that holds a very special memory for both.
We also highly suggest to have the musicians play way before you enter the ceremony, in order to entertain your guests upon their arrival. It will also be a helpful signal to guests when it's time to be seated or get quiet.
When you select your wedding music, make sure all the important moments are covered as well.
And don't forget the last dance and cake cut moment!
photo by: Daniele Vertelli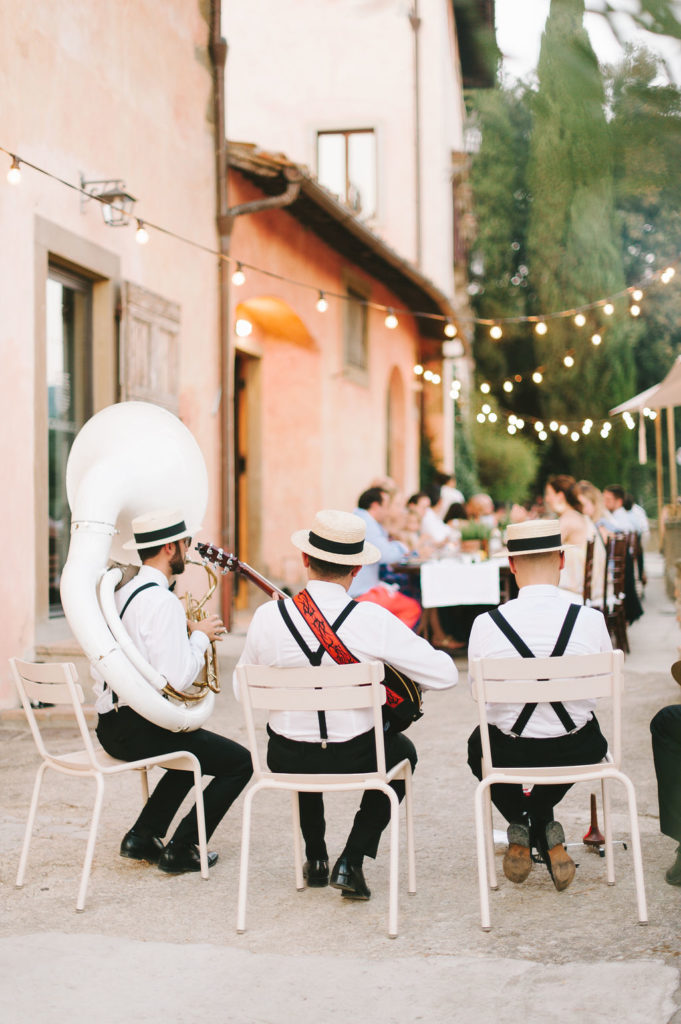 photo by: Kristina Assenova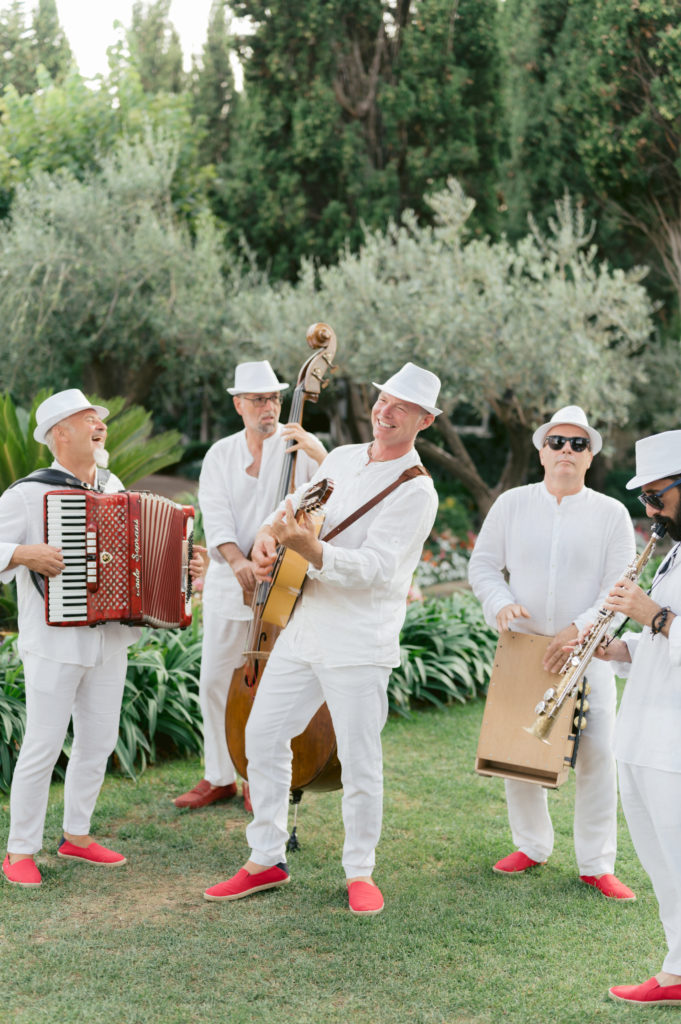 photo by: Bottega 53
Photo by: Angelica Braccini
photo by: Alessandro Ghedina
photo by: Alessandro Ghedina