P
Photo by Lovefolio Photography

Tips for Micro destination weddings in Italy
If you're currently thinking to get married chances are you don't feel confident in planning a wedding during Coronavirus pandemic.
The world pandemic Covid-19 safety restrictions have significantly reduced wedding numbers, therefore many couples are switching from traditional destination weddings to micro destination weddings instead.
For the foreseeable future, it seems that engaged couples will be more and more heading towards smaller ceremonies.
Microweddings are a traditional wedding celebration, only counting 40 guests or less.
Destination weddings are smaller in nature since not all the guests will be able to attend a wedding that's far away.The difference between micro destination weddings and elopements is that in the elopement there are no guests, it is just an intimate wedding ceremony that includes the couple, the officiant, and sometimes a witness; while in the micro wedding you can carefully select the list of your closest loved ones, that often consist in immediate family and most close friends only.
Think of it like a halfway between elopements and a big traditional weddings.
Having fewer guests also allows a more intimate atmosphere, where everyone will be able to get to know each other and mingle, including the couple that will be able to focus on all of the guests throughout the wedding days,  and make space for higher quality conversations.
Many couples are also more able to relax knowing than just a smaller group of loved ones is celebrating with them.
Plus a whole list of items on your to-do list can be reduced or even totally erased simply by reducing the number of guests.A small wedding is not only budget-friendly, but it also gives the freedom to make this special day even more special, as you will be able to splurge on a key elements of your micro destination weddings.
Inviting less people can free up a certain amount of budget, that can be used for customization and creative special items, or items that that would not be affordable for a larger-size wedding
Whether it's the amount of flowers, the food selection or the venue itself, always you determine what is most important to you and your partner, with a ranking list, cause small weddings can become very expensive.
Couples can decide to save money though many decide to spend their full budget on less people, spoiling their guests to special and indulgent wedding celebrations.Destination wedding in Italy of course offer the perfect situation. Plus you won't need to wait for your honeymoon after the wedding day.
Italy if full of things to see and to taste, so you can definitely organize some site-seeing tour to keep everyone entertained together.
If it's your decision to go small-scale here are 9 tips to make sure your micro destination weddings is on point:
1) LISTEN TO YOURSELF (AND YOUR OTHER HALF)
Don't make others come in the way, and tell you that micro destination weddings are not the right thing to do. Remember, as always, you can't meet everybody's expectation.
We can picture family members sad at the idea of not having this or that person at the reception, or friends that would make you feel uncomfortable for not inviting them.
Our suggestion is to explain them the reason why you decided to go small, in the first place, but then stick to your decision. Do not hesitate in showing them you appreciate their concern, but do not let them dissuade you. The wedding is yours.
Photo by Angelica Braccini
2) SKIP THE TRADITIONS YOU DO NOT LIKE
Don't put pressure on yourself to create the perfect event for everyone. Instead, pick details that'll really make it special to you, and that will allow you to create memories that will last forever.
Micro destination weddings give the option to break away from tradition and to add your personality.
Traditional weddings can come with a whole host of formalities, expectations and requirements, but since you're keeping the day intimate, you can opt out of 'unnecessary' traditions, such as bridal party or any other if they have never really resonated with you just to satisfy any cultural demands.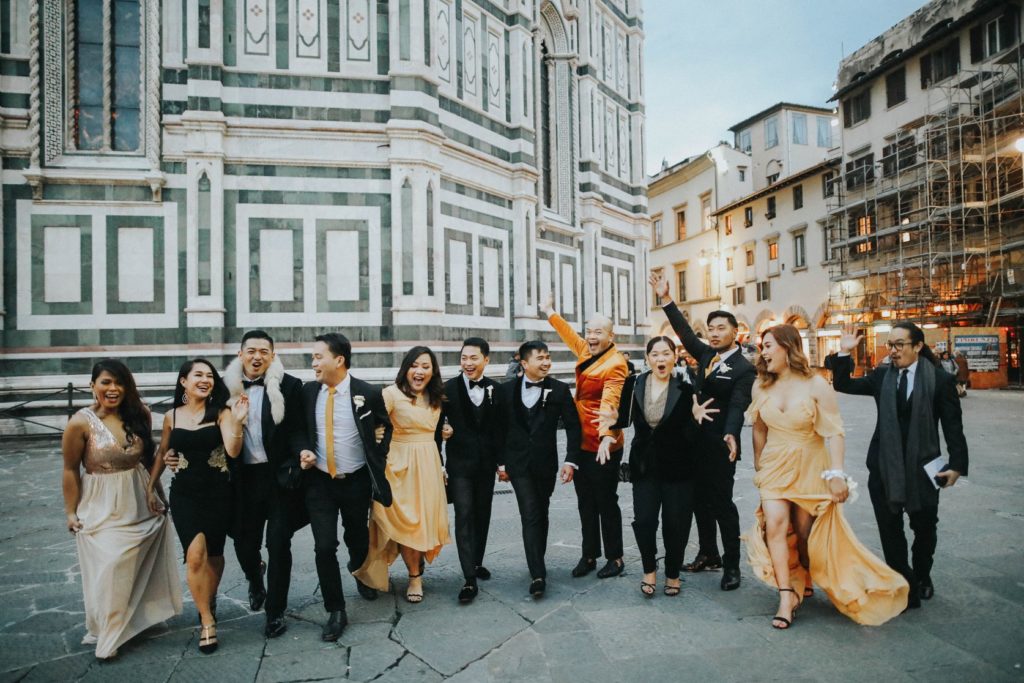 Photo by:  Dave Sabio
3) PICK A WEDDING PLANNER
Even if you are planning a smaller wedding it does not mean that you do not deserve any help.
Micro destination weddings can be exhausting, if you pay attention to every detail to ensure that nothing important is left out.
The fact that the wedding will be small does not mean that it will be simple to plan it all. Micro destination weddings need great planning skills too, as there are a lot of issue to face.
Don't try to to handle everything by yourself.
Photo by: Luca Fazzolari
4) SPLURGE WISELY
When it comes to budget, micro destination weddings quite simply mean that you splurge on the areas that mean the most to you and your other half, while saving on the others.
You may be able to skip certain items completely, but guests accommodation and transport may be suggested. It all depends on what you are planning and what is relevant to you and to the wedding logistics.
Of course if you want to splurge on that stunning designer wedding gown you have always dreamt of, you may be able to go for it with no regret.
Photo by :  Pure White Photography
5) CHOOSE THE RIGHT WEDDING PHOTOGRAPHER
Your wedding ceremony will be small but this does not mean that it will be less meaningful or memorable. Make sure you capture every moment of your special days by booking a talented wedding photographer, maybe specialized in micro destination weddings, that can follow you for more days.
They'll know how to take photos that show the full atmosphere and energy, even with a smaller audience.
We also suggest book a wedding videographer too, at least for the wedding day itself. It's always good to look back on images in motion.
This will also allow you to ask your guests to keep their cellphones in their pocket, as everything will be covered. You may also wish to ban social media posting for instance.
Photo by: Todd Pinckney
6) PLAY GOOD MUSIC
Micro destination weddings give the chance to focus and spend the majority of the budget on the smaller details. Music can be considered a non relevant item, but remember that it can easily set the mood of the night.
Having live musicians at your small wedding may be much more appreciated, for an intimate number of guests, than a playlist with a speaker. You can still choose your favorite type of music: from jazz to pop, rock and even typical Italian music, why not?
Photo by: Bottega 53
7) CHOOSE THE PROPER WEDDING CAKE
Wedding cake are one of the main focus of every wedding day, and smaller wedding make no exception. Like we said before, in micro destination weddings the atmosphere will be more intimate, and you can definitely custom this aspect, like any other.
If you do not want to have a fancy tiered cake you can still decide to go for you and your partner's favorite desserts. You can mix and match different dessert and create a special sweet table, for guests to taste every bit of it. If you still want a huge cake, and are afraid it will be too big to be eaten up, remember that you can have a half fake cake, where only a tier is real, and the others are merely scenographic.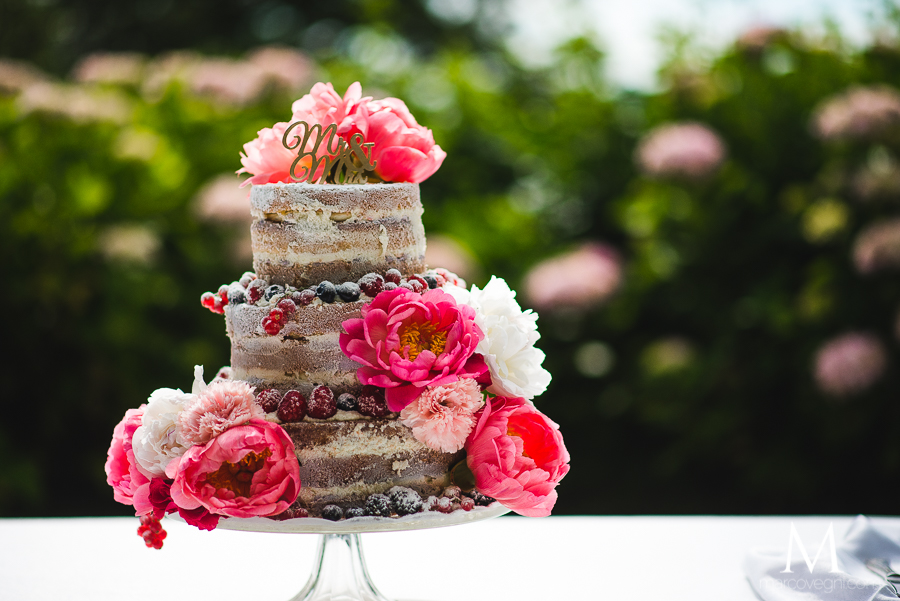 Photo by: Marco Vegni
8) ACCOMMODATION
Having less guests can allow you to arrange accommodation for them, in order to stay all together for longer, and enjoy more special moments together, even on regular basis.
Special moments don't have to be scheduled and come very natural, when people have the chance to be together and have fun in a new place.
Italy offers plenty of solutions for micro destination weddings, from farmhouses to luxury venues.
The venue will be the hometown to your stay, so make sure it is well located and special enough.
Photo by: Laura Barbera
9) INCLUDE ACTIVITIES
This one goes hand in hand with the preovious tip. Having everyone together you will have to make sure that they know what to do during the days before the wedding, involving everyone.
First of all include special meals as well as other activities that people may like. Micro destination weddings in Italy can take advantage of Italian food and traditions: cities sightseeing, wine tour and tastings are everyones favorites, but you can also arrange pool party, bbq nights and pizza dinner. Make sure you take in to consideration the peculiarities of the area where you are hosting your wedding as well as your guests average age.
Photo by:  Kristina  Assenova
Micro destination weddings are a a great way to plan a wedding day that was only yours, from the beginning to the end, so whatever you do be you, and try to think outside the box.
Photo by:
David Bastianoni's Team