W
We met S&M in October 2015, and was love at the first sight. We spent 2 days together, with their 2 sweet blonde daughters, driving around Tuscany looking at venues to find the perfect one for them. We visited Florence, Chianti and at the end Val d'Orcia area. This lovely couple were captured by the stunning view of  Terre di Nano, a 360* panorama on rolling hills and on the medieval village of Montepulciano, and they decided to have their wedding in Val d'Orcia. They fell in love with the olive trees garden where on the wedding day they had dinner. Inspired from this space they decided to have olive tree as theme of their wedding. Bridal bouquet and centerpieces included olive branches and wedding favour was a really nice bottle of olive oil.
S&M started their 3 days in Tuscany welcoming their guests with a Pizza Party, the day before the wedding, pizza made by a pizzaiolo from Naples and cooked in front of the guests in the wood oven. On the wedding day, they had a symbolic ceremony at Terre di Nano, overlooking valley and rolling hills, perfect backdrop for their touching ceremony celebrated in English and in German to better share their emotion with all their guests from Germany and Canada. After the ceremony they had 2 hours aperitif with finger food and typical tuscan crostini, bruschette, cold meats and cheeses. Wedding dinner was served in the olive trees garden, and Party and open bar outdoor in another garden. After the wedding day they spent few other relaxing days with their guests at the venue.
The Newlyweds love everything about Val d'Orcia area, the beautiful panorama, the quiet, vineyards and olive trees fields, they are so happy that their most important moments have been captured on this beautiful scenery.
Wedding in Val d'Orcia: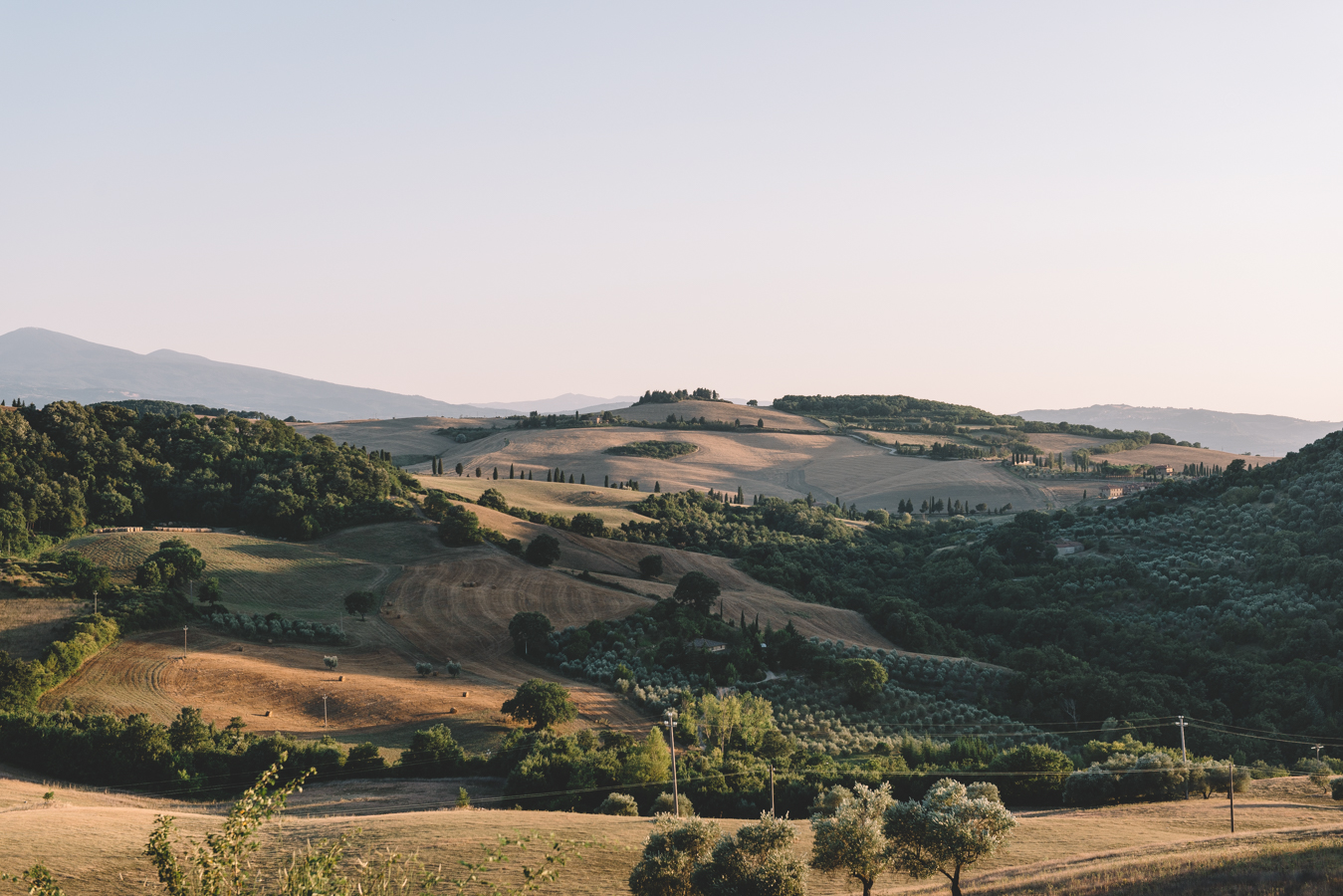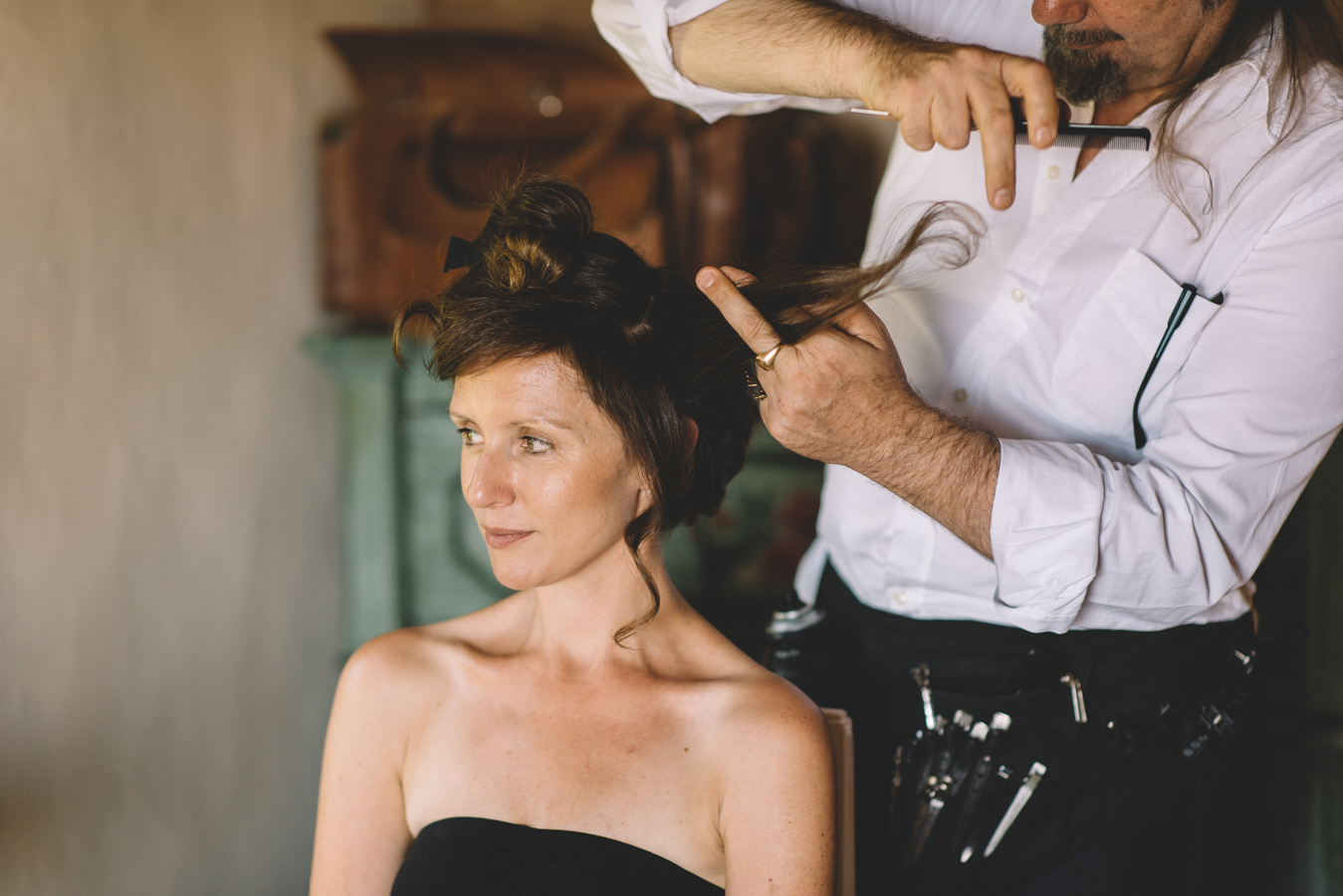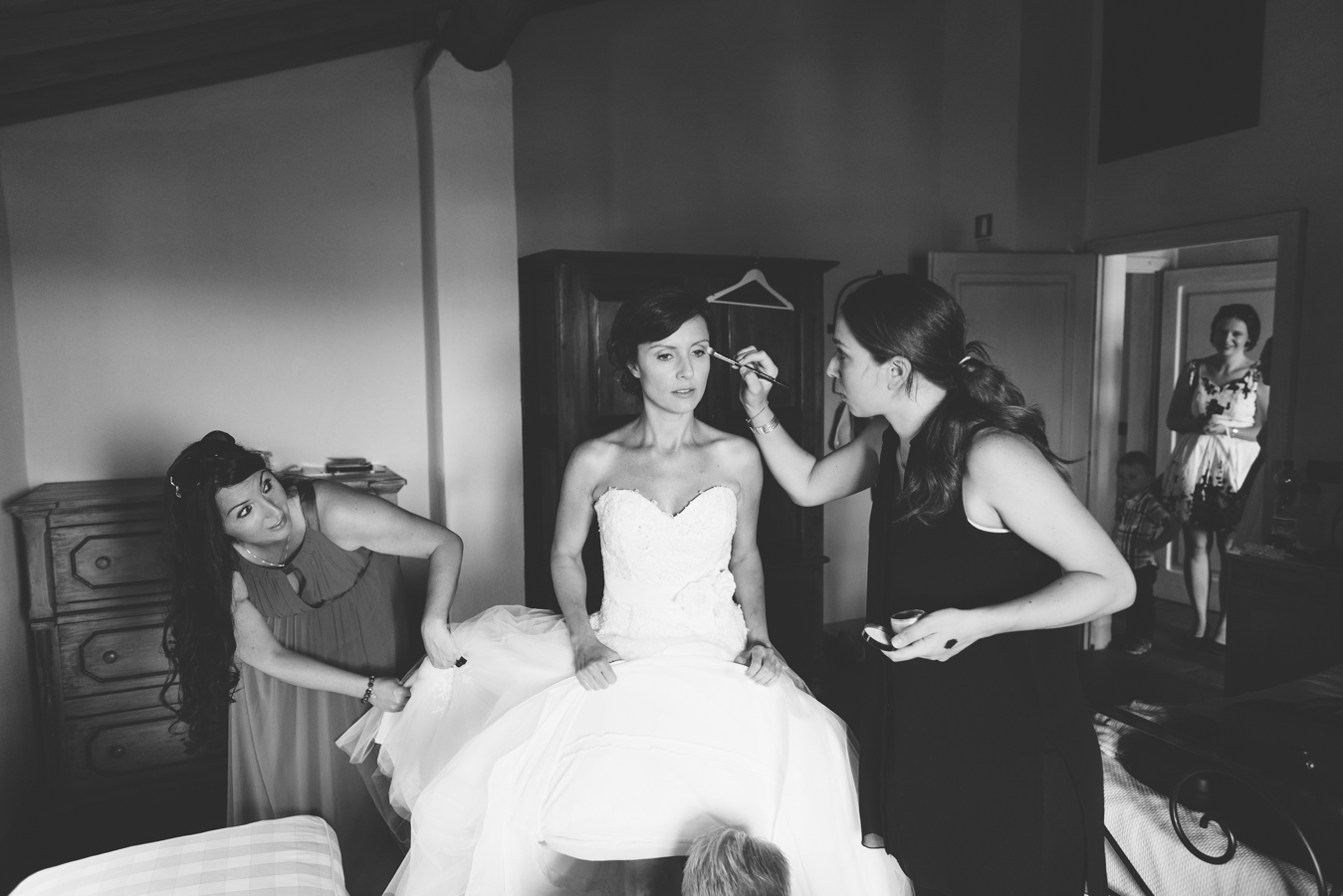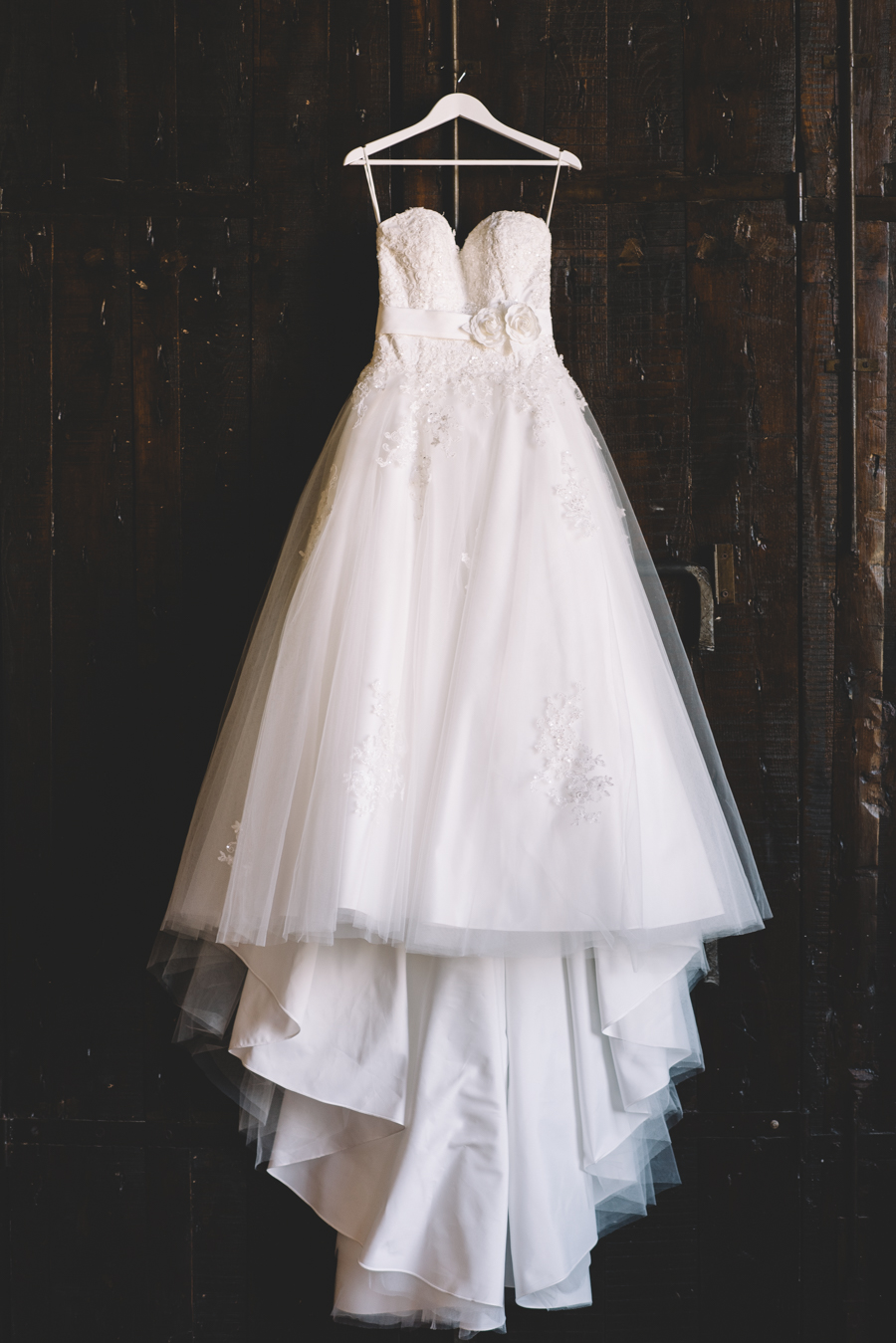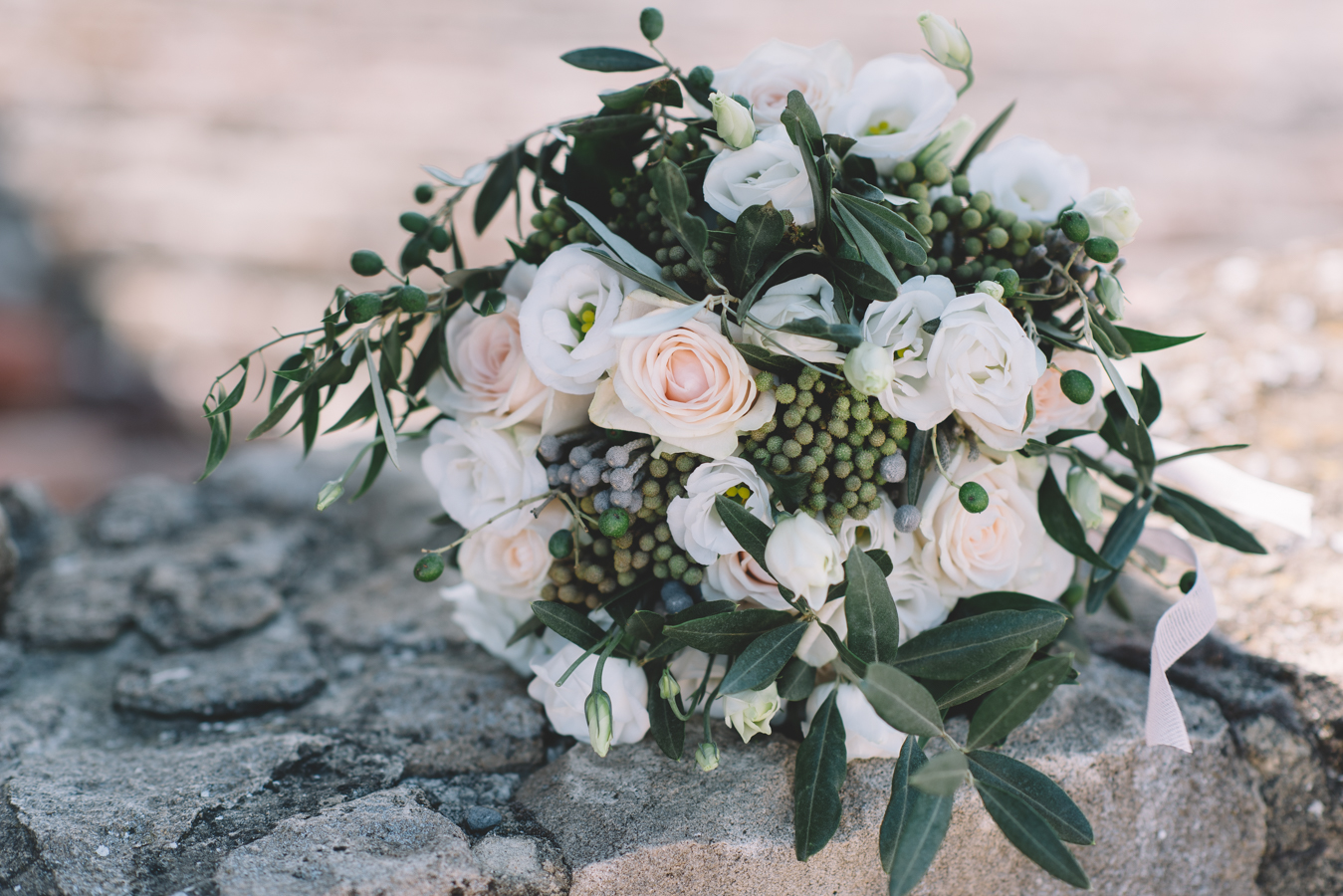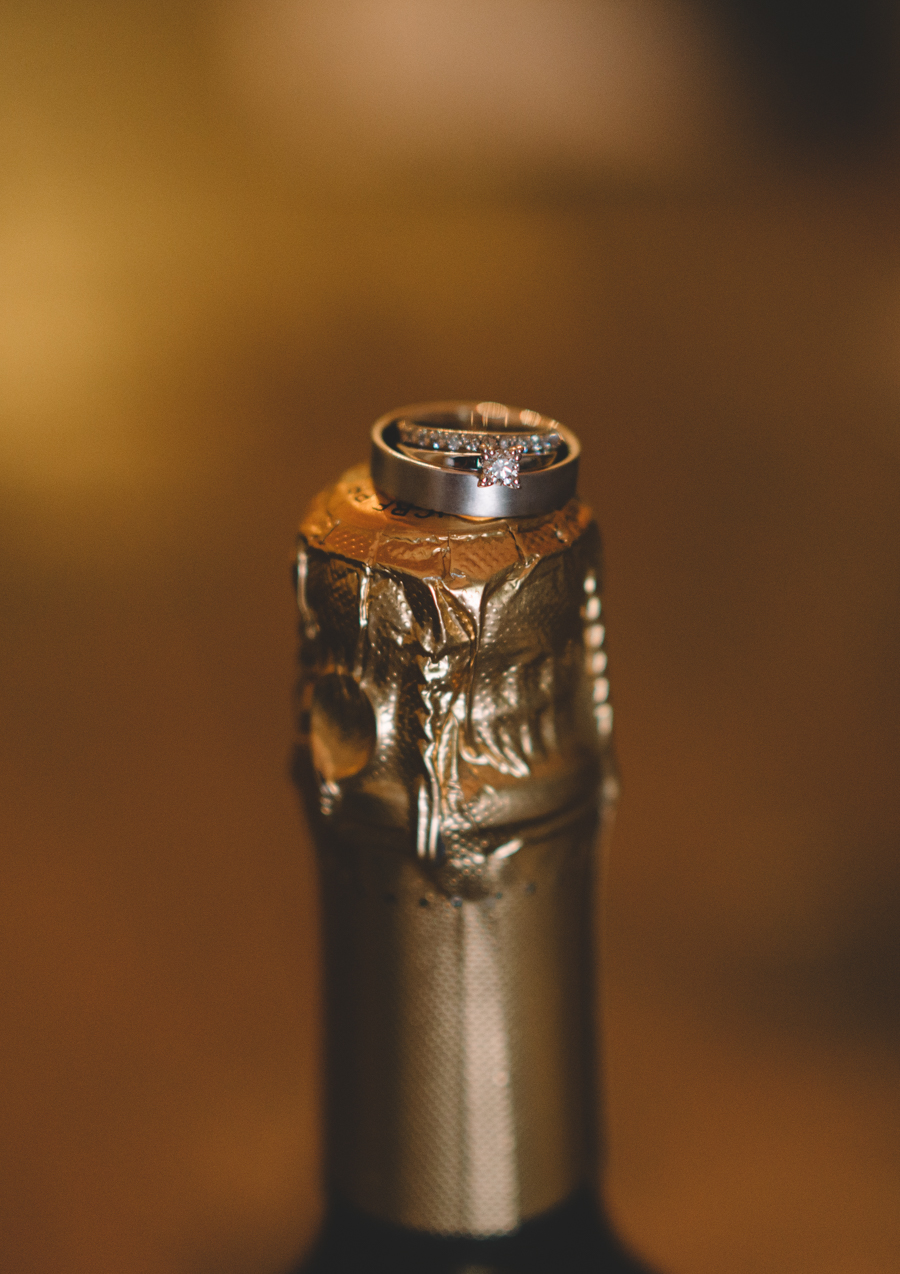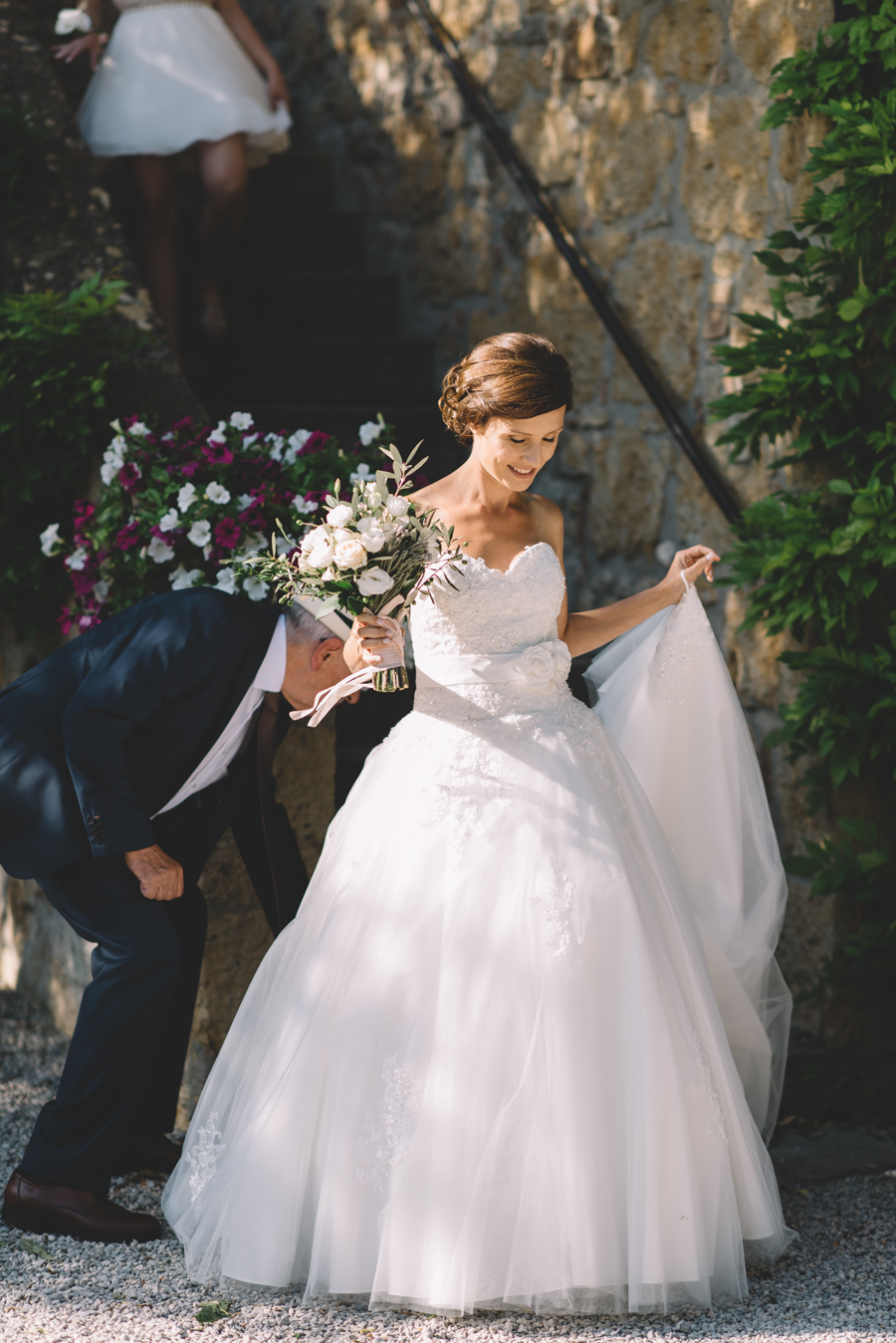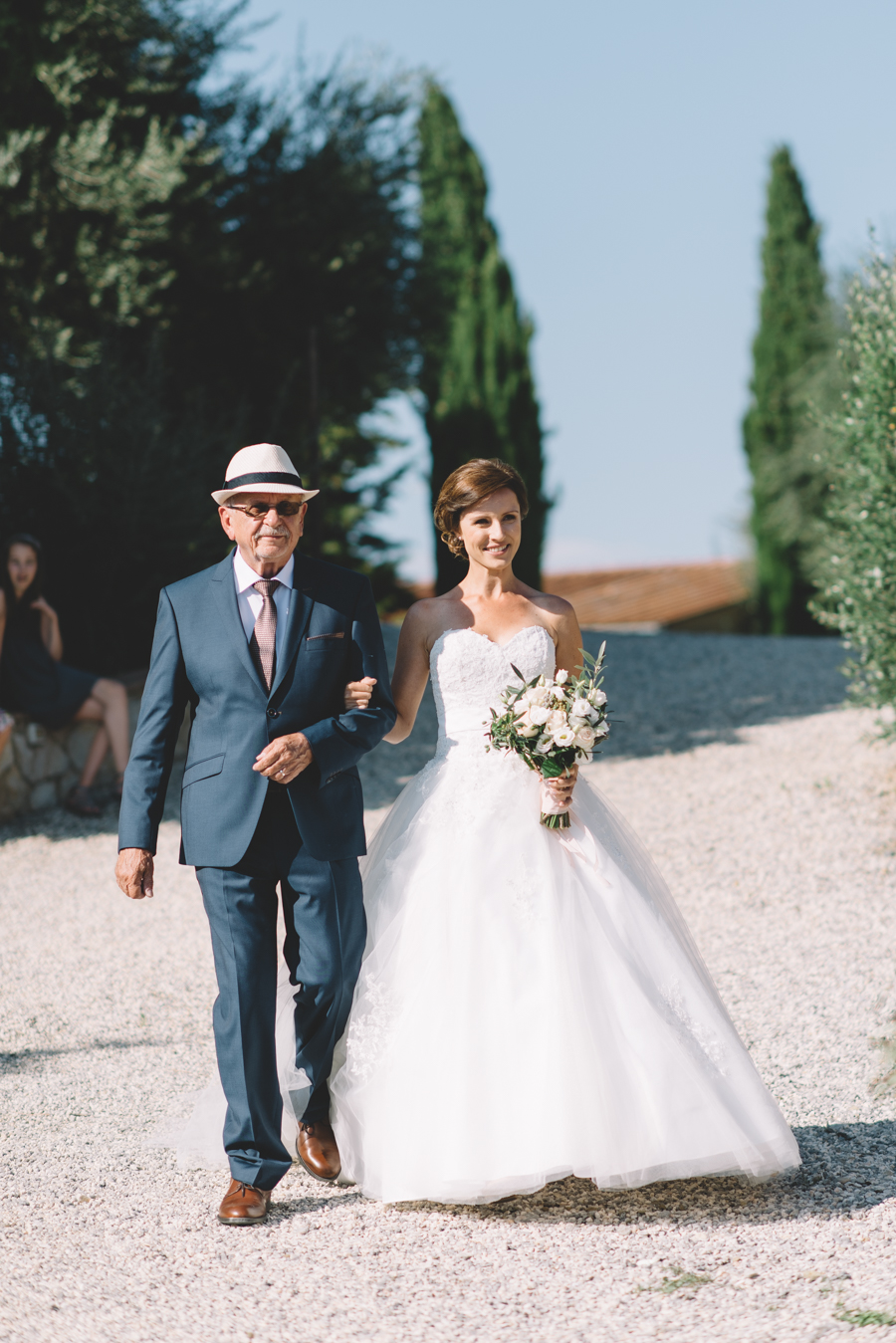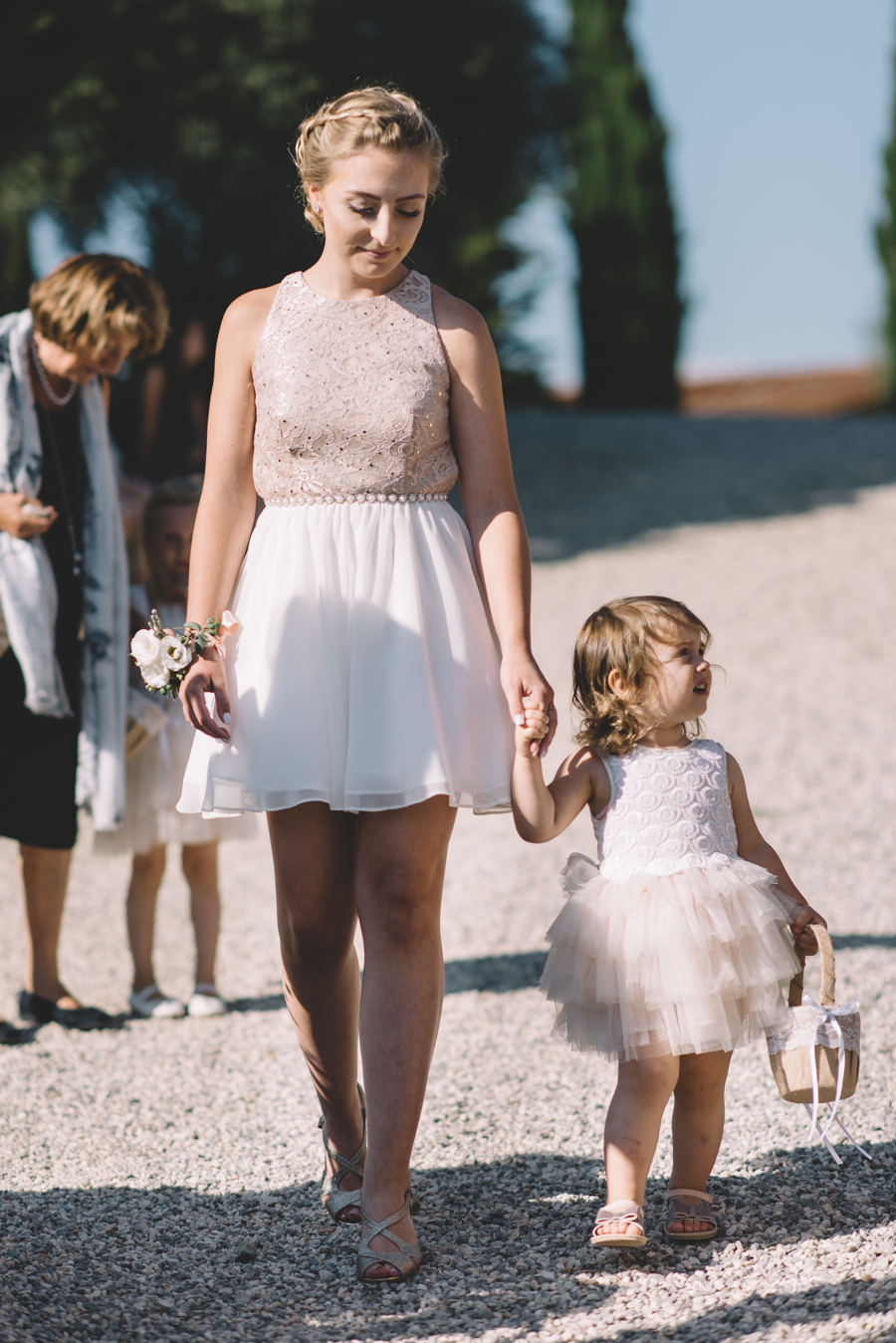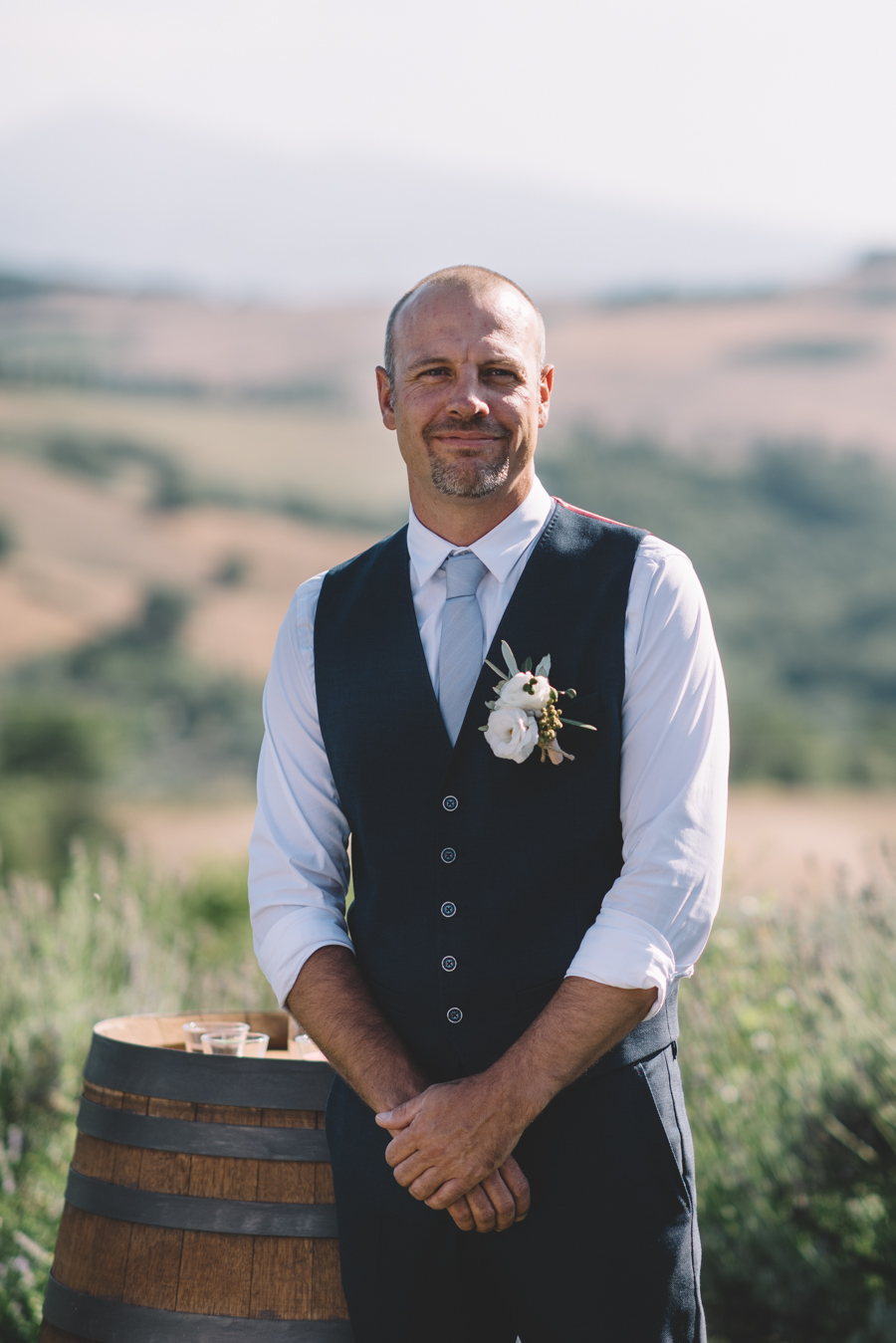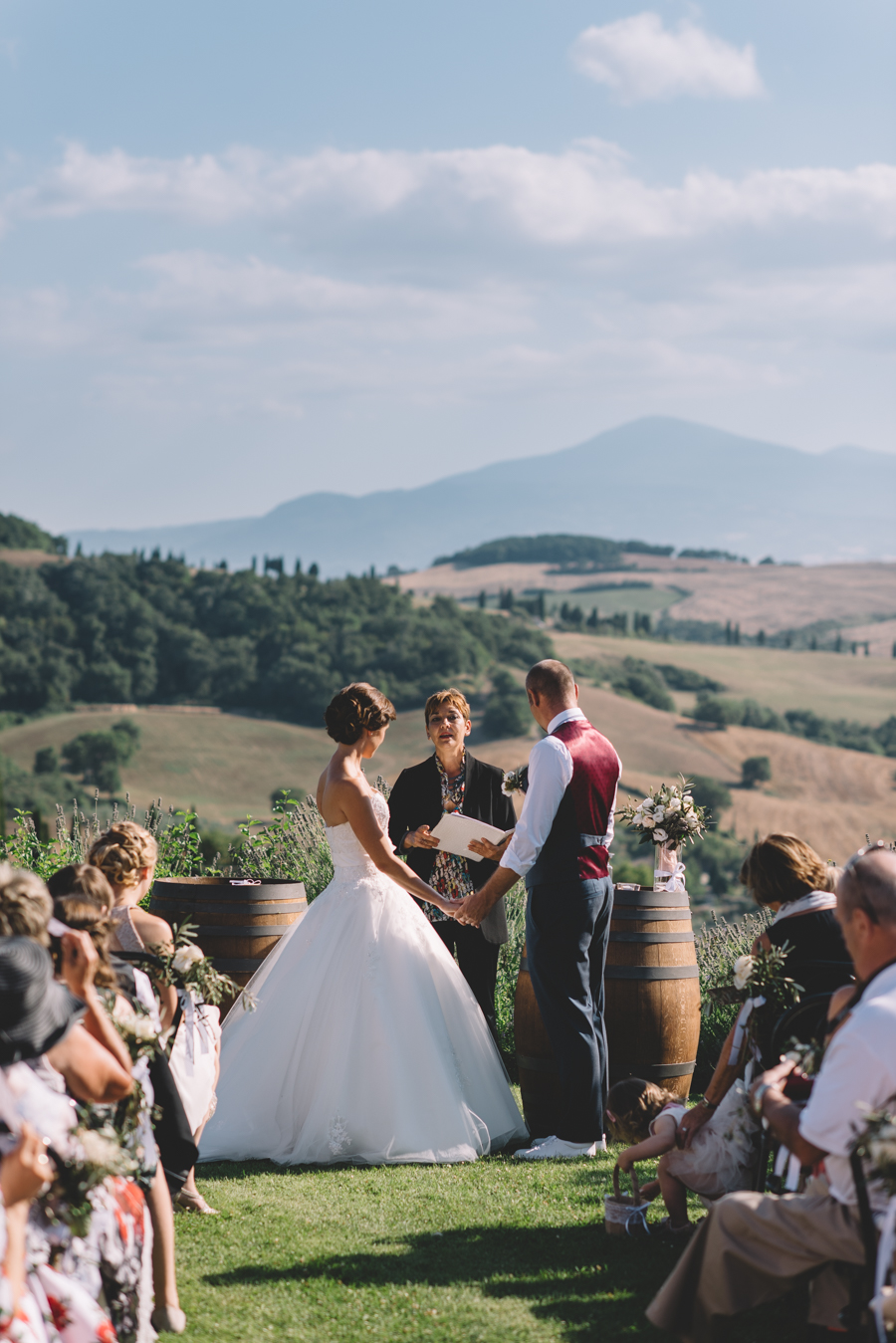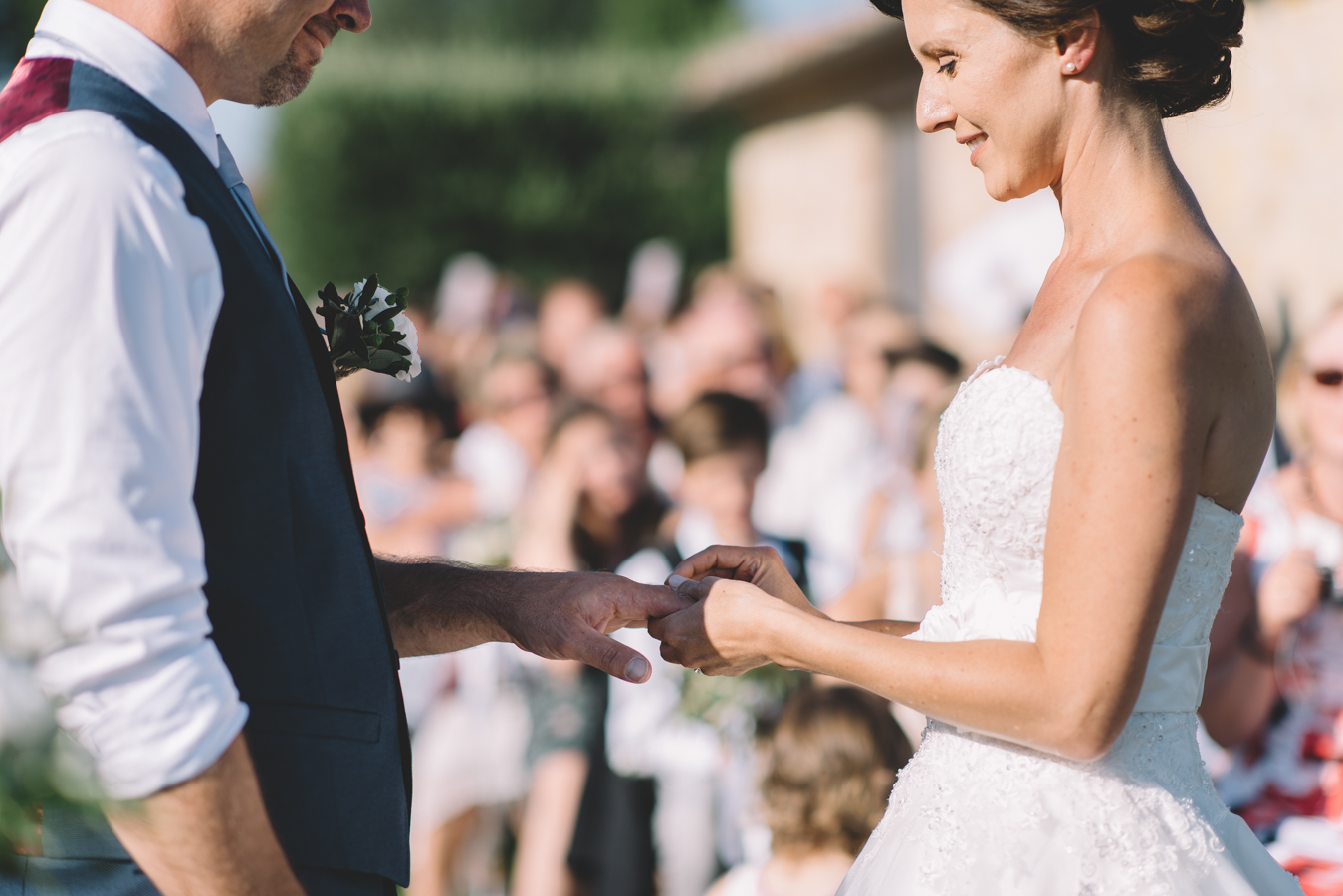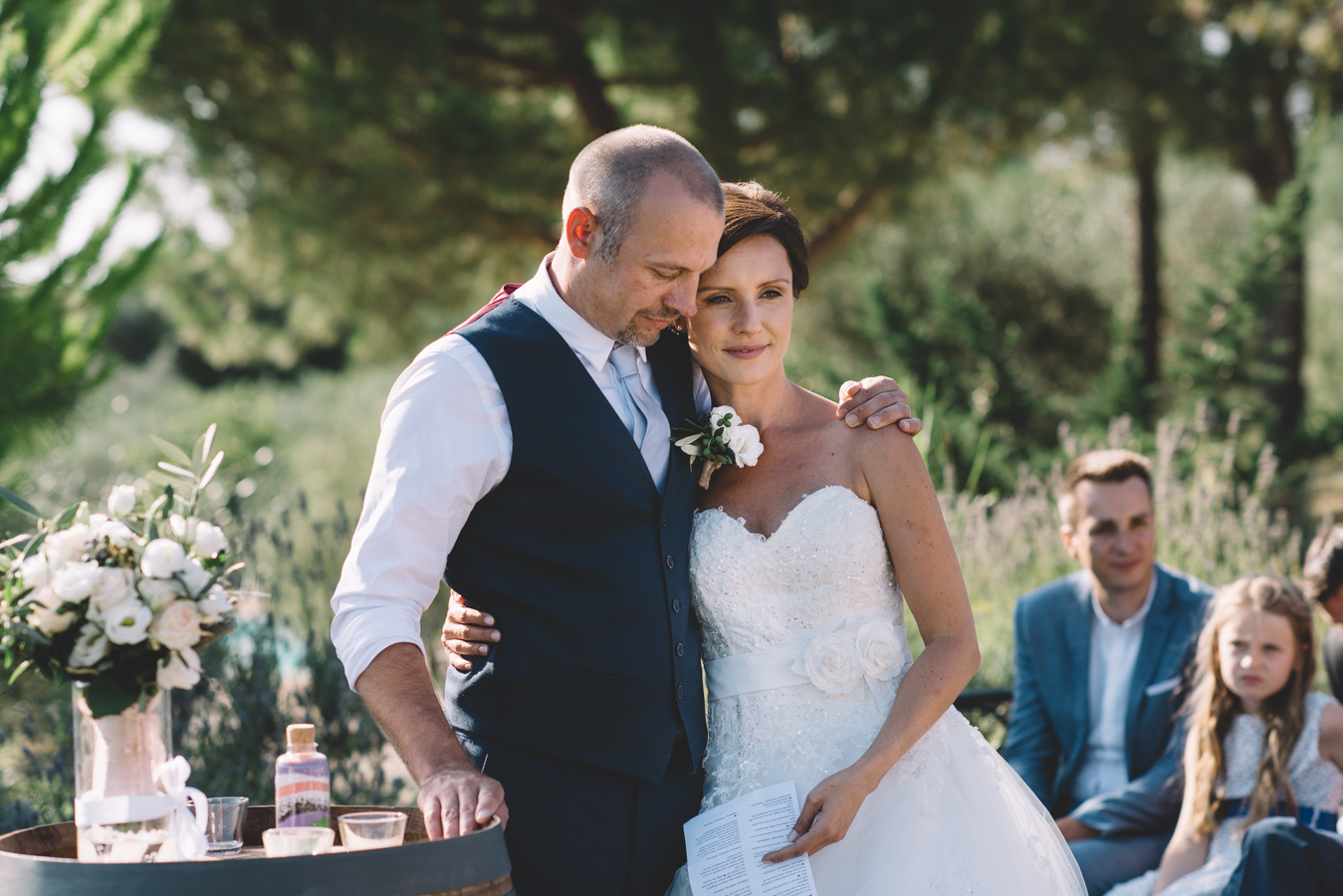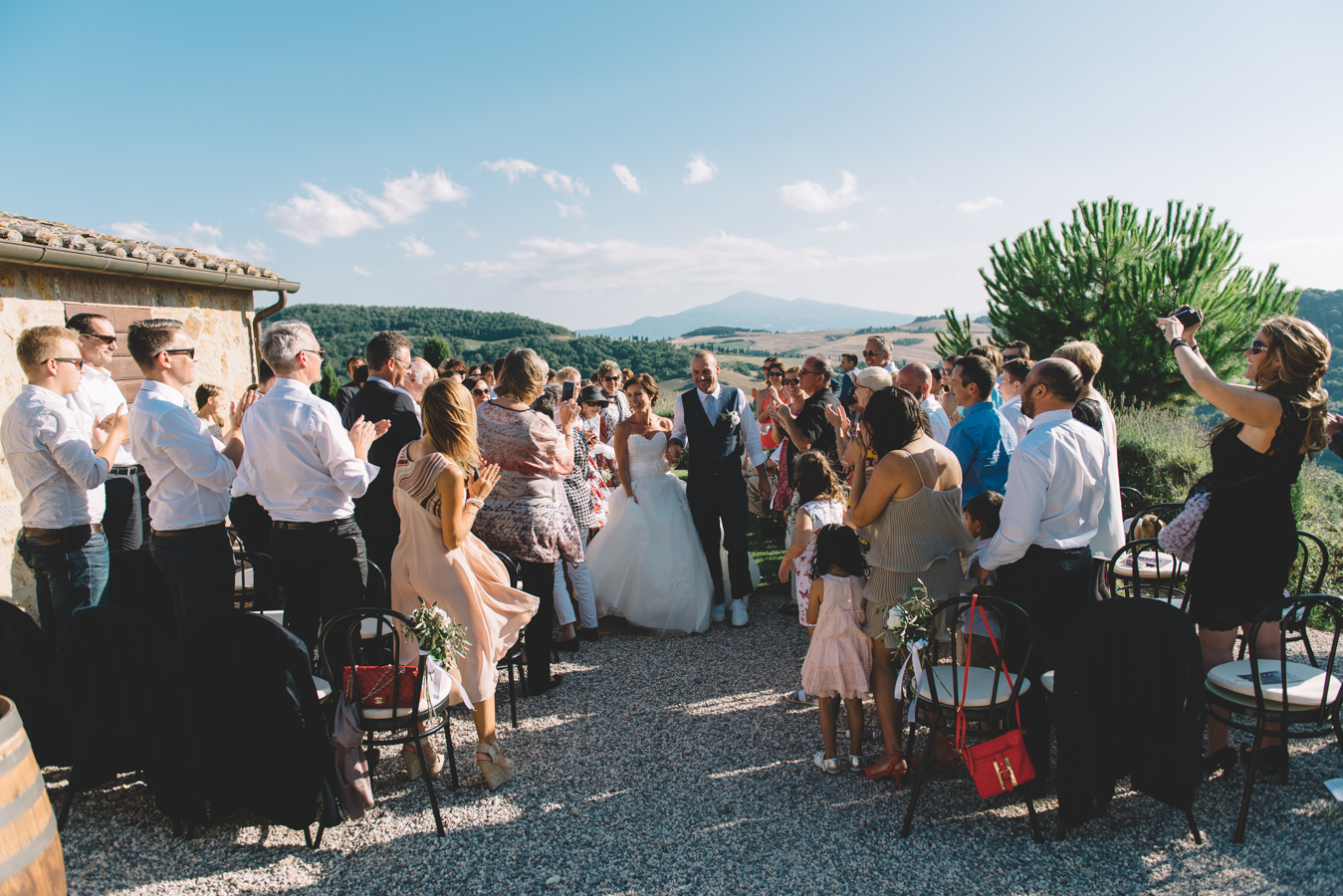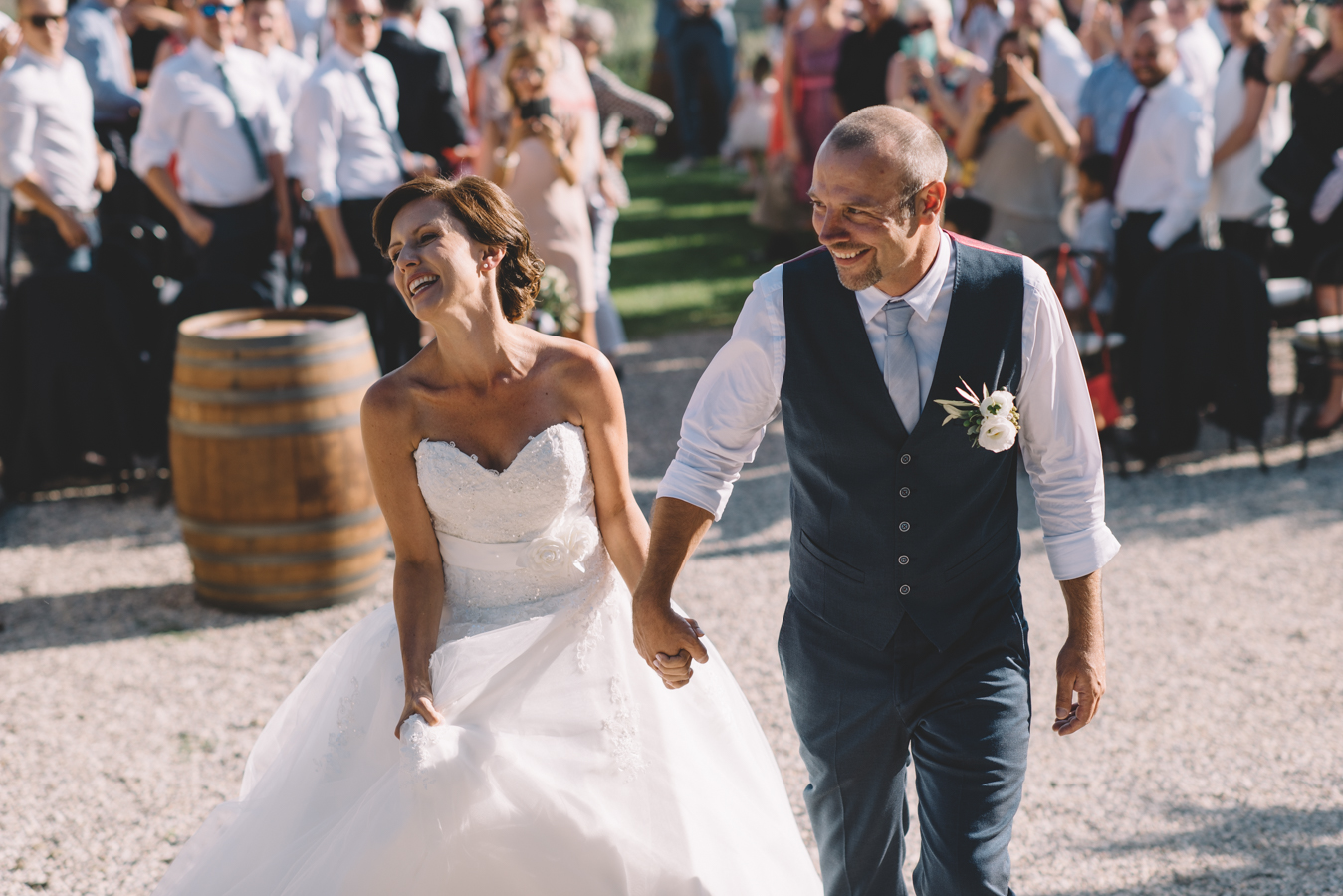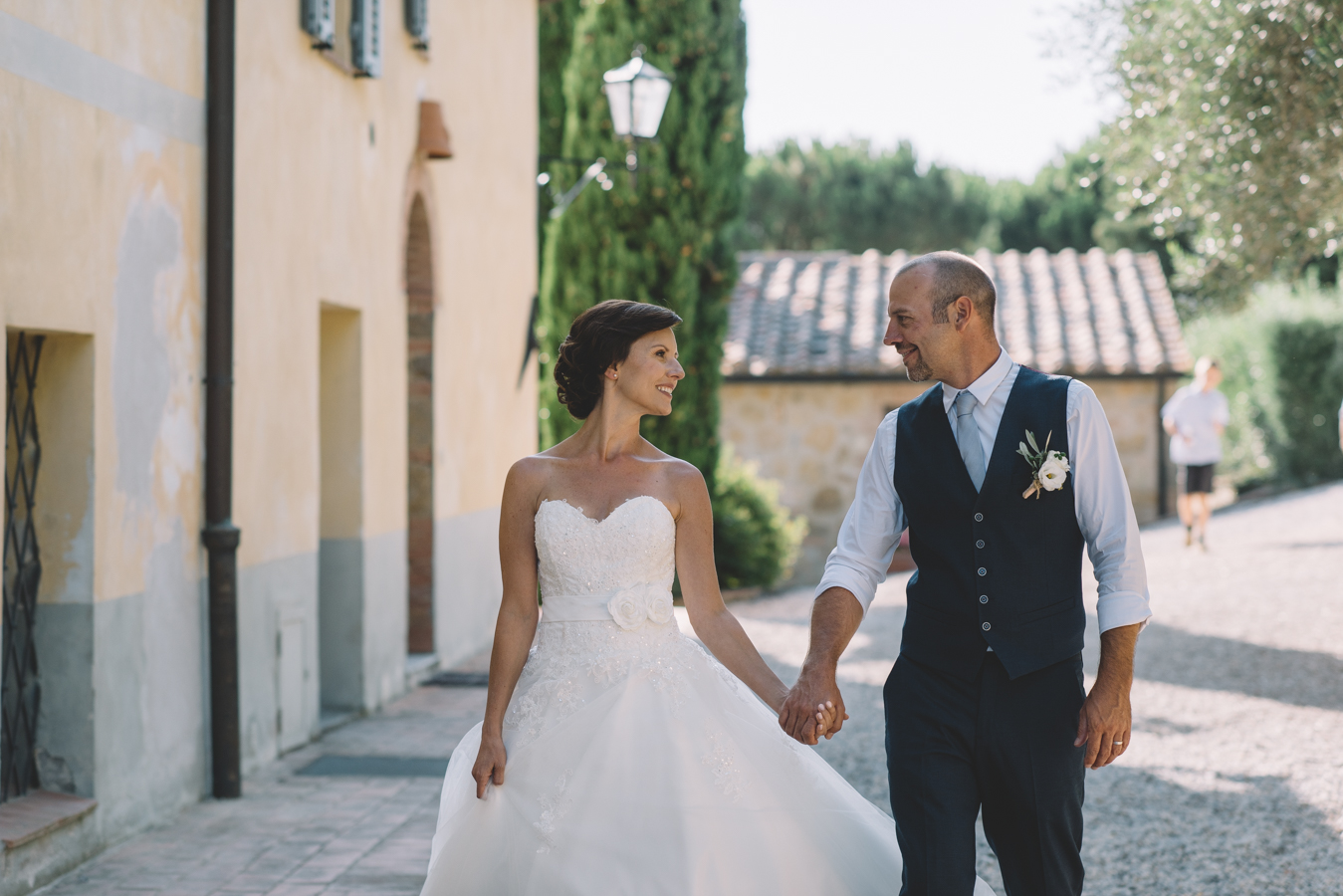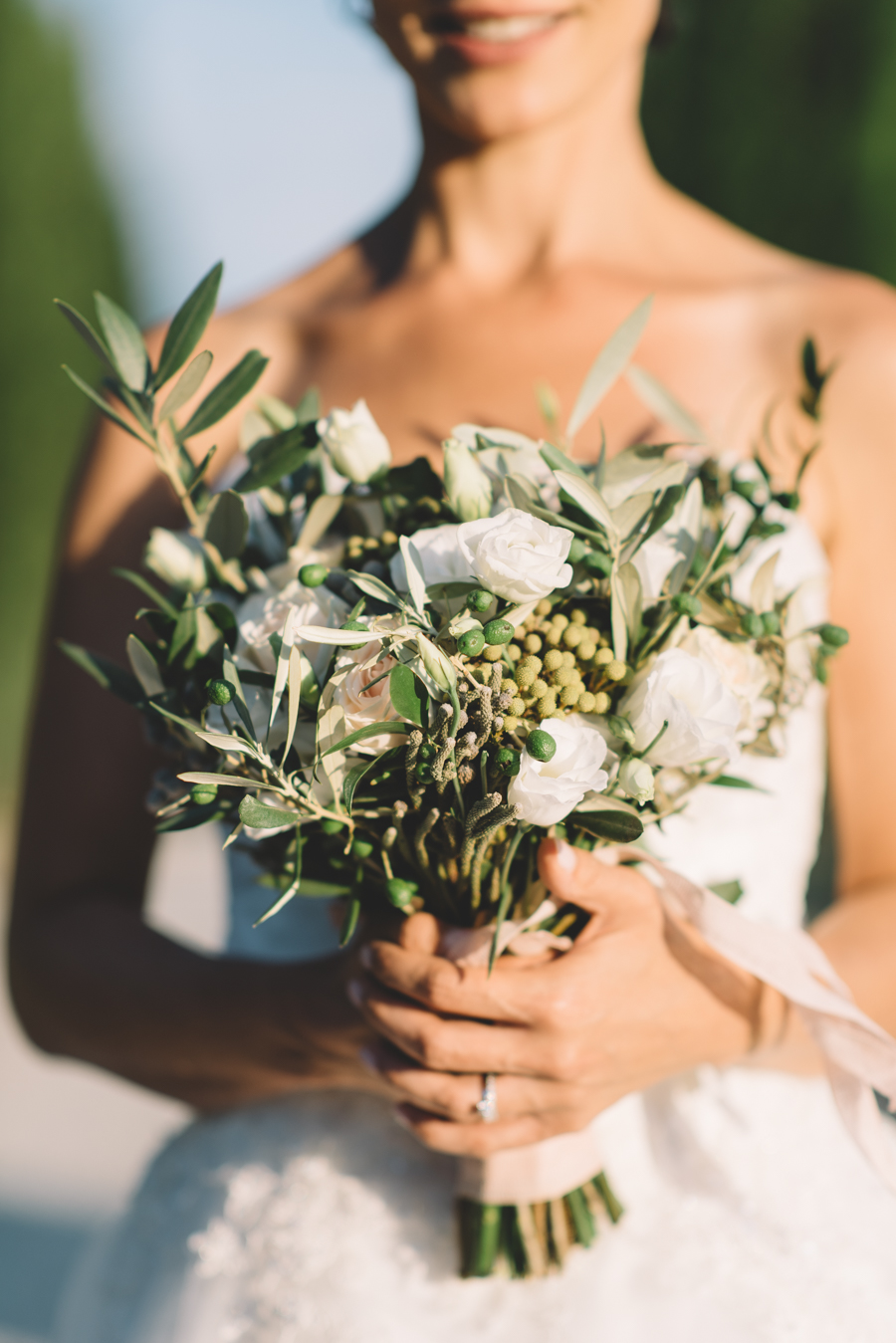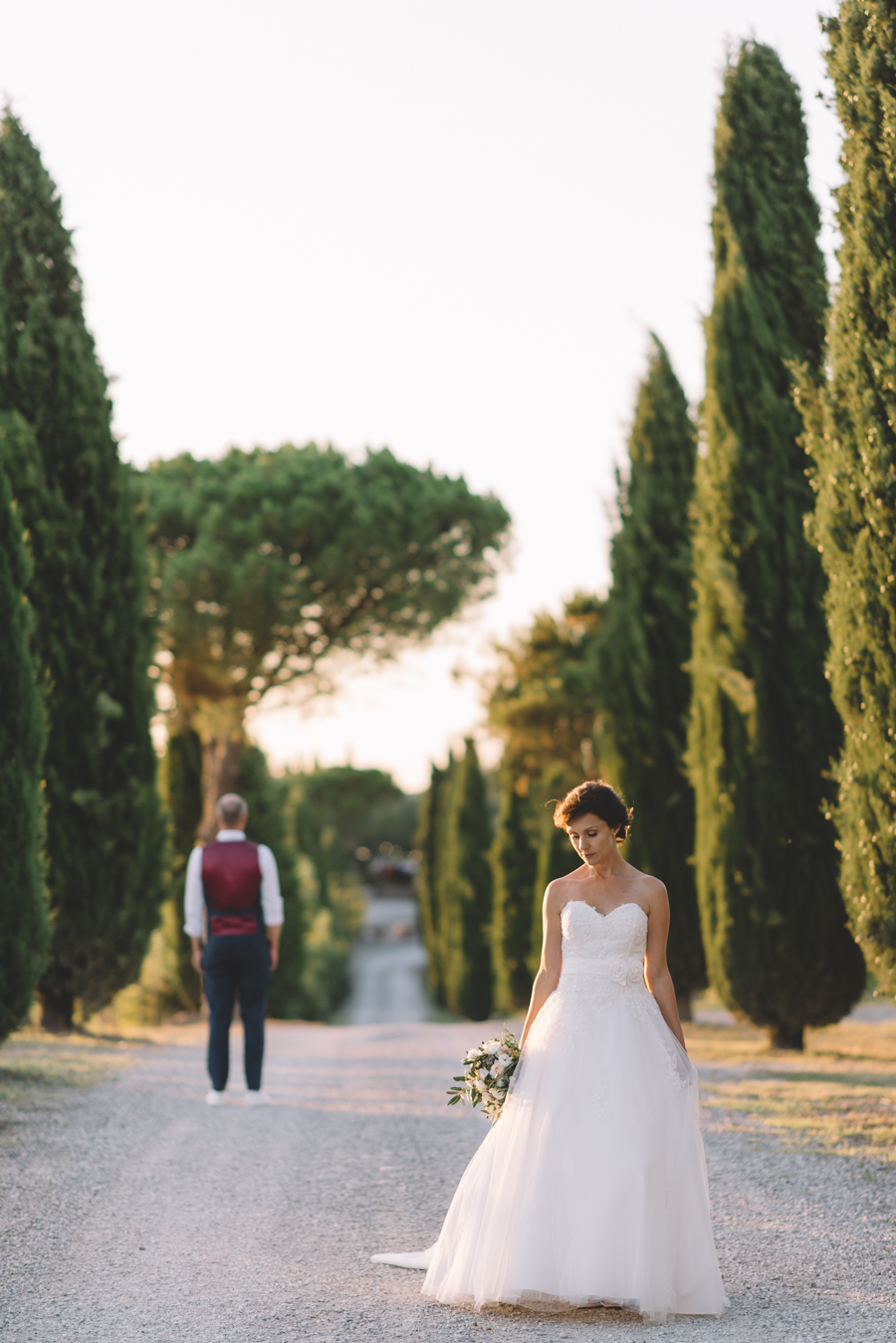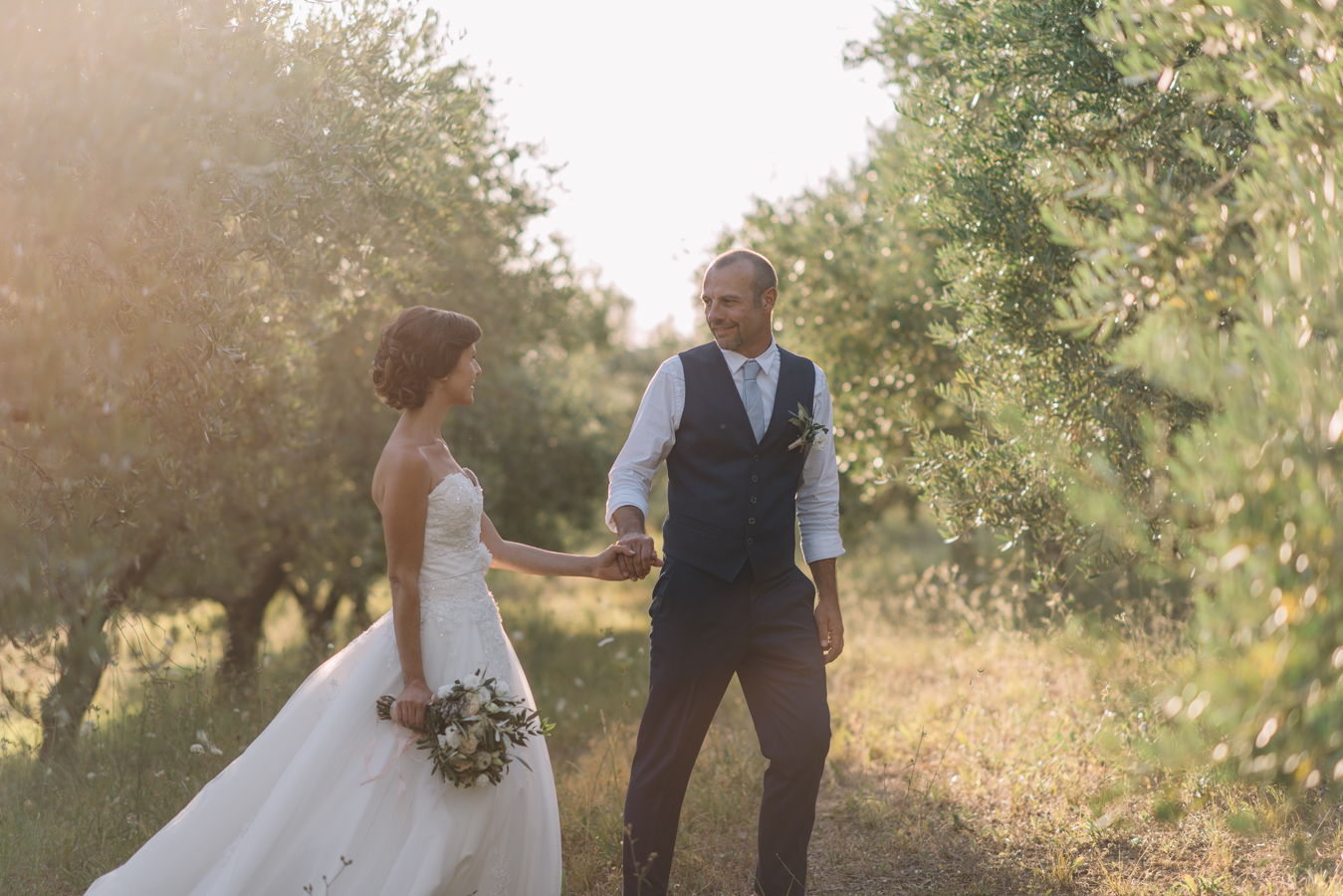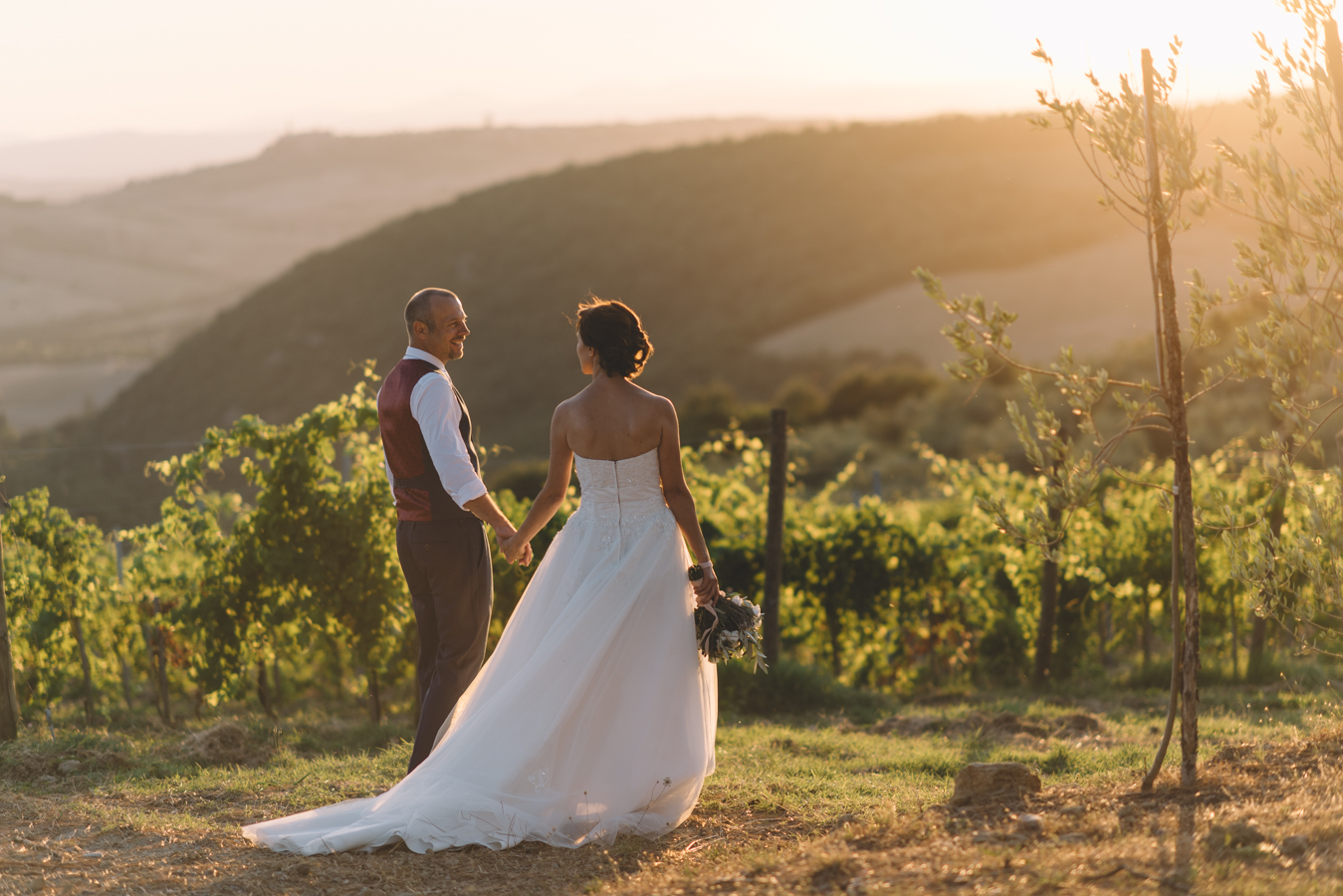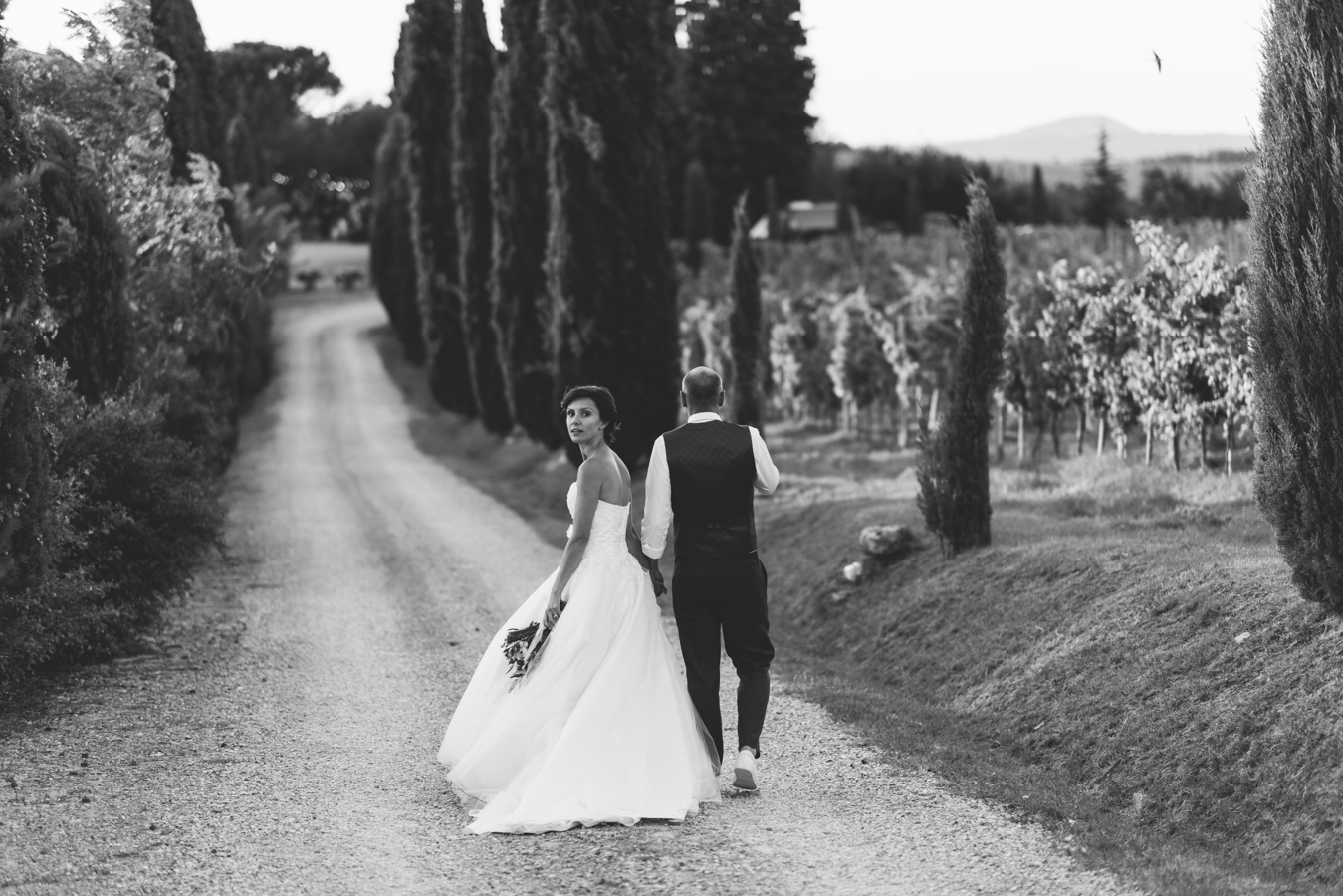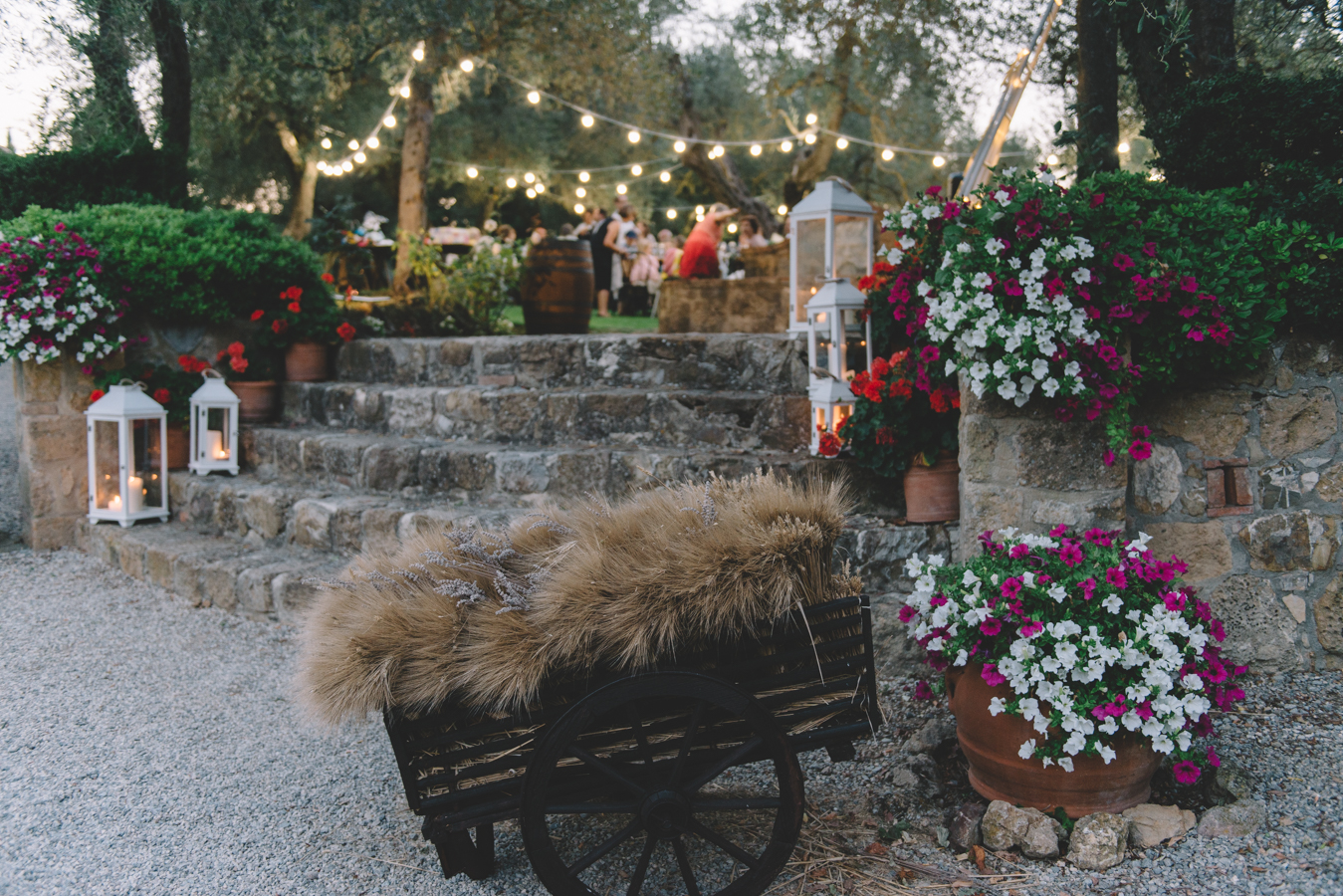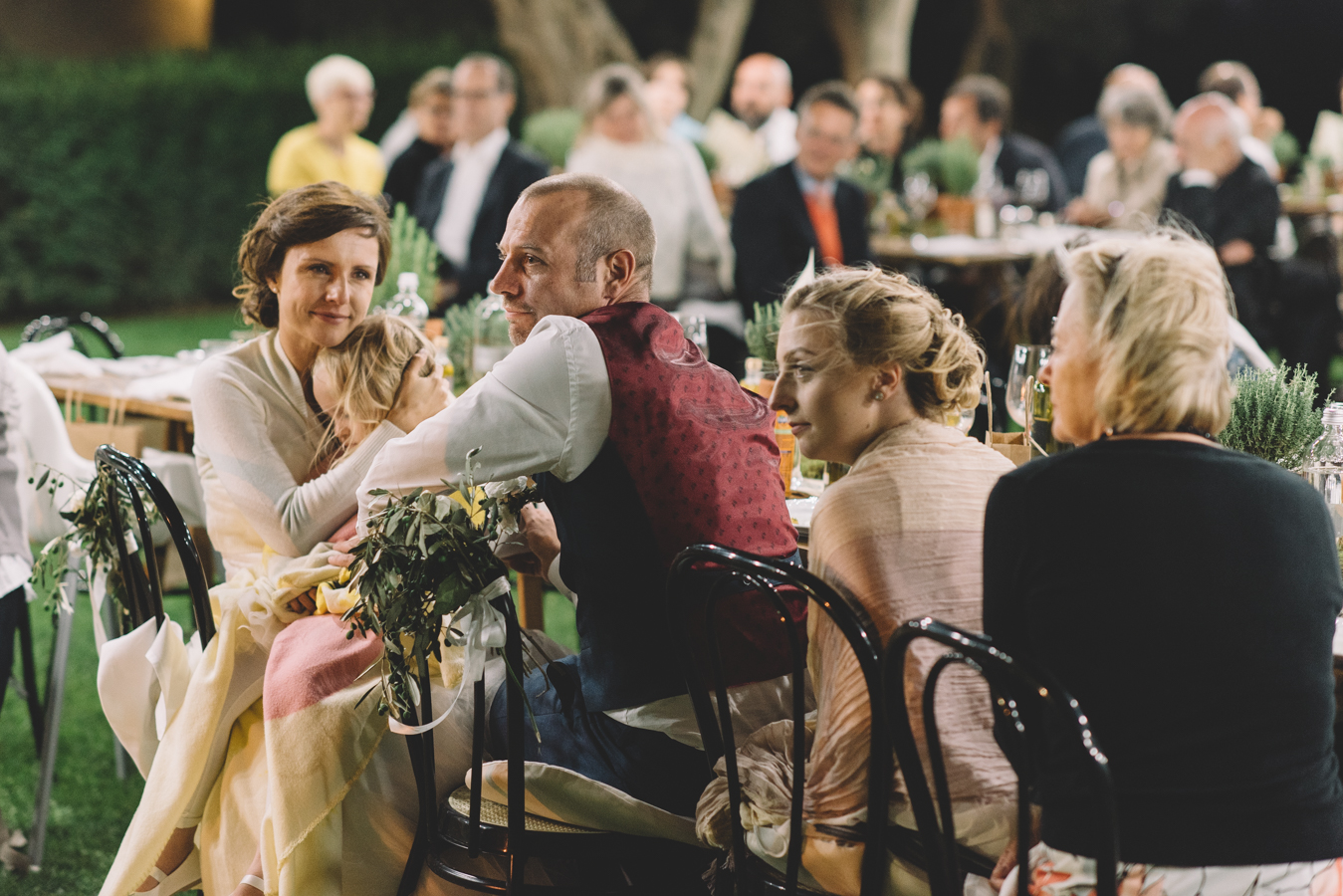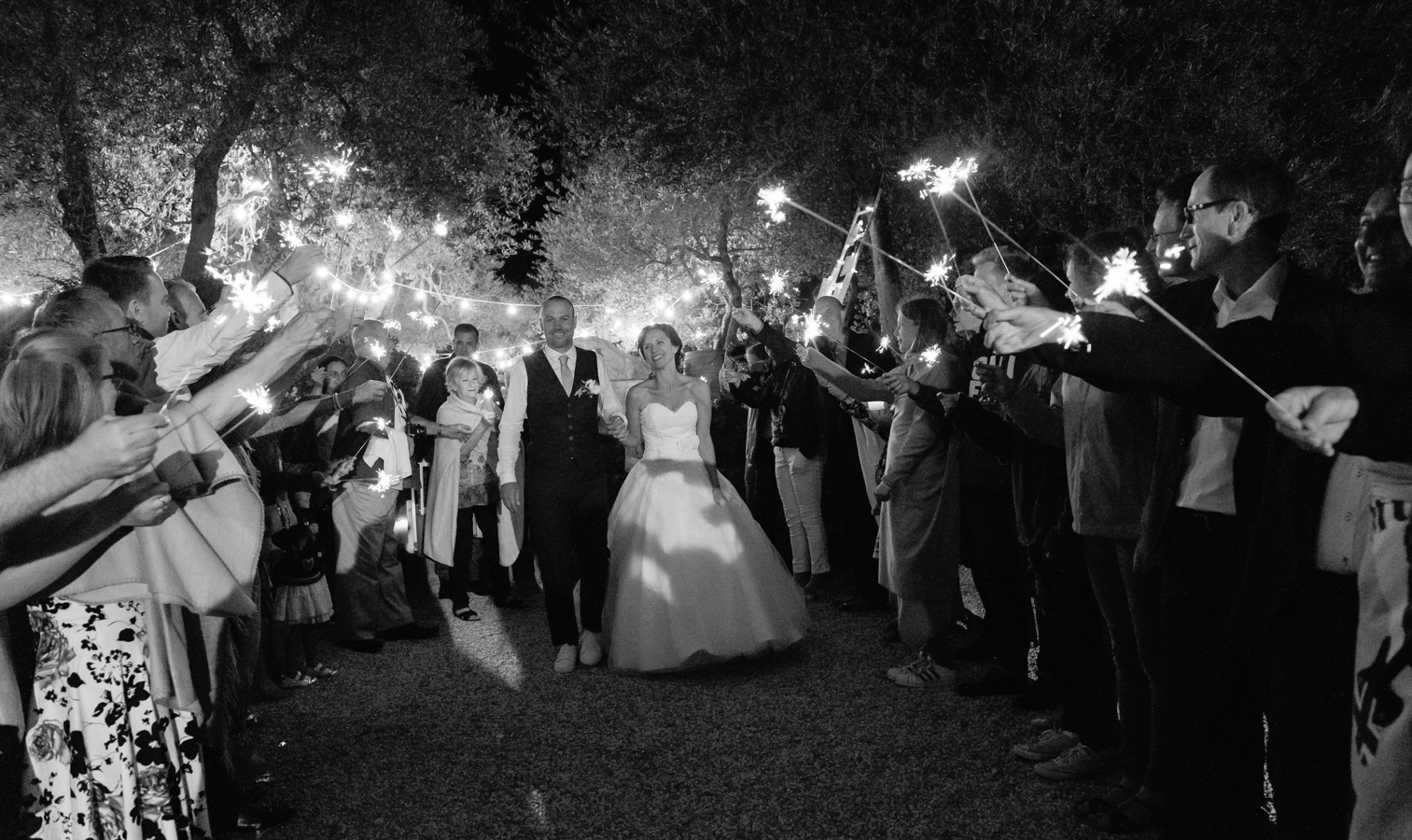 We were very lucky to meet and help them planning their romantic wedding in Val d'Orcia Tuscany! We're happy to have new good friends!
DREAM TEAM
Wedding Planner: Italian Wedding Designer
Celebrant: Tuscan Pledges
Venue: Terre di Nano
Photographer: Funkybird Photography
Florist: Flowers Living
Make up and Hairstyle: Armilla Beauty