3
3 Michelin star Wedding in Italy
When Andrea and Radhika got in touch with us it was 2020 and the pandemic was already spreading, but they were both not compromising and were convinced of having their wedding day here in Italy, whenever the situation would allow.
In spite of everyone's expectations it could happen rather quickly.
Andrea is Italian, born in Emilia-Romagna, and he lives in the UK from a long time. Radhika has Indian heritage and family, but was born and raised in the UK and needless to say, she loves everything Italian, starting from her husband to be.
They knew they wanted to have a bit of both worlds. The Indian ceremony was celebrated beforehand, in England, and they obviously wanted the Catholic ceremony to take place in Andrea's homeland.
Before going for a 3 Michelin star Wedding in Italy there was much to think about. In they beginning they thought to fly everyone out to Sicily,so the research started there, but due to the pandemic things were too uncertain, and in the end the photographer they chose for their Sicilian wedding agreed to fly to Emilia Romagna to shoot their special event.
Being an architect Andrea instantly loved the idea of a city wedding, surrounded by beautiful and typically Italian buildings, and at the same time they expected their guests to taste some countryside and the most special food.
Everything became clear when they had the chance to have an amazing dinner at Casa Maria Luigia, that features the most iconic dishes that made the history of the three-Michelin-star restaurant Osteria Francescana.
They went there for a food experience and fell in love with the place, so when they explained to us what that experience meant to them, we understood that it had to be the place, and we were all keen on planning together our first 3 Michelin star Wedding in Italy.
Casa Maria Luigia not a typical wedding venue, but a lovely residence in the Emilian countryside, a few minutes away from Modena, run by the talented and world-renowned chef Massimo Bottura, together with his business partner and beloved wife Lara Gilmore and their team. Casa Maria Luigia was in fact named after Bottura's mother, but is also abbreviated to "ML" in its logo, to represent Massimo and Lara's connection.
Immersed in the countryside, surrounded by agricultural fields and heritage trees, like beautiful oak trees that were planted in the property 200 years ago.
Once this was a working farm, but it has been transformed in a design guest house, surrounded by greenery, with a main structure, that offers 12-room, plus Luigina, the independent three-bedroom villa, with a dedicated garden and pool.
Guests of this 3 Michelin star Wedding in Italy could explore the verdant environment, visible from almost every window of the building, that includes a vegetable garden with a whimsical red door entrance.
Even if the structure is amazingly furnished and designed, common areas and rooms are decorated with an exceptional collection of contemporary art that extends also the outside areas, the real focus is on food, the landscape and communicating to the guests where they are.
Almost everything in there comes from an Italian designer or is made in Italy, but the concept of "sharing" is crucial. Sharing time, sharing the meal; sharing stunning art, music and design; sharing the natural surroundings. There's an element of home, even for guests who have never visited the region.  This made it the perfect place for Andrea and Radhika's 3 Michelin star Wedding in Italy.
Modena, that was the perfect scenary for this 3 Michelin star Wedding in Italy, is also very famous all over the world for the car production, so it is no surprise that the groom required some vintage Italian ride for the day.
The choice was not easy, but they ended up picking a red convertible AlfaRomeo Giulietta and a grey Lancia Appia, that could fit the wedding gown.
The Church was another architectural masterpiece, decorated with the most whimsical and organic flower decorations, arranged by Giulia from Sette di Fiori, who's shop is in the city center.
When we visited Giulia for the first time Radhika had very clear ideas of what she wanted and what she did not want in terms of flowers, and the match with Giulia was immediate.
Giulia of course did not disappoint her expectations.
The flowers in the church seemed to grow from the architecture of the building, with a neutral but straight color palette and lots of wild greenery.
The same flower theme followed through on Casa Maria Luigia table set up, that was familiar and extremely sophisticated at the same time, just like the innate mood of this enchanting place.
When guests headed back, after the Catholic ceremony, they found a fresh welcome drink and delicious finger food. The atmosphere was made even more cheerful by a vintage jazz band, playing in the gardens of the Villa, giving to the event an undeniably international twist to this 3 Michelin star Wedding in Italy.
The culinary experience that followed was beyond unforgettable, with the most delicious food, in a relaxed background where guests felt at home.
We are so glad that despite the pandemic Andrea and Radhika had their perfect wedding day, thanks to all the vendors that worked hard and well, especially Massimo and Lara that allowed them to host the event in Casa Maria Luigia, giving it that Italian but international vibe that the couple was rooting for when dreaming and planning a 3 Michelin star Wedding in Italy.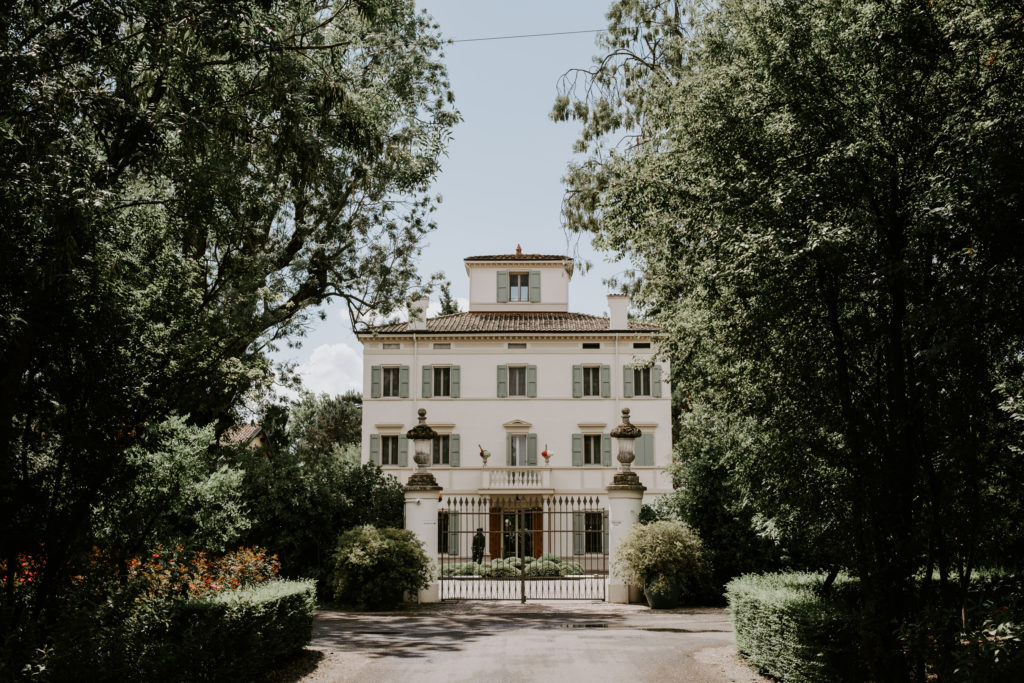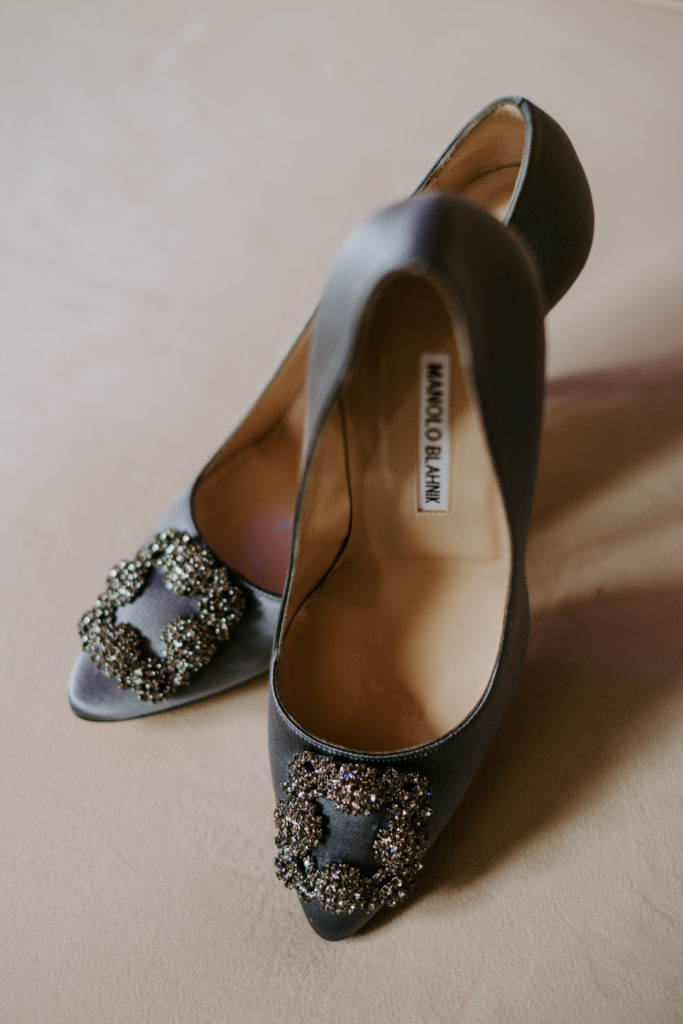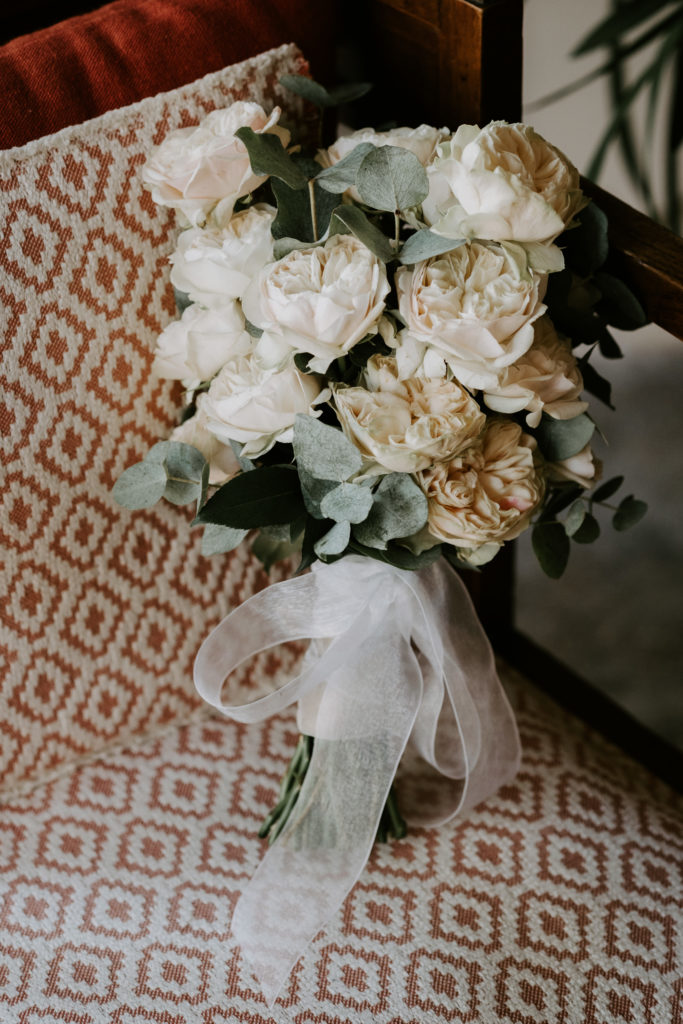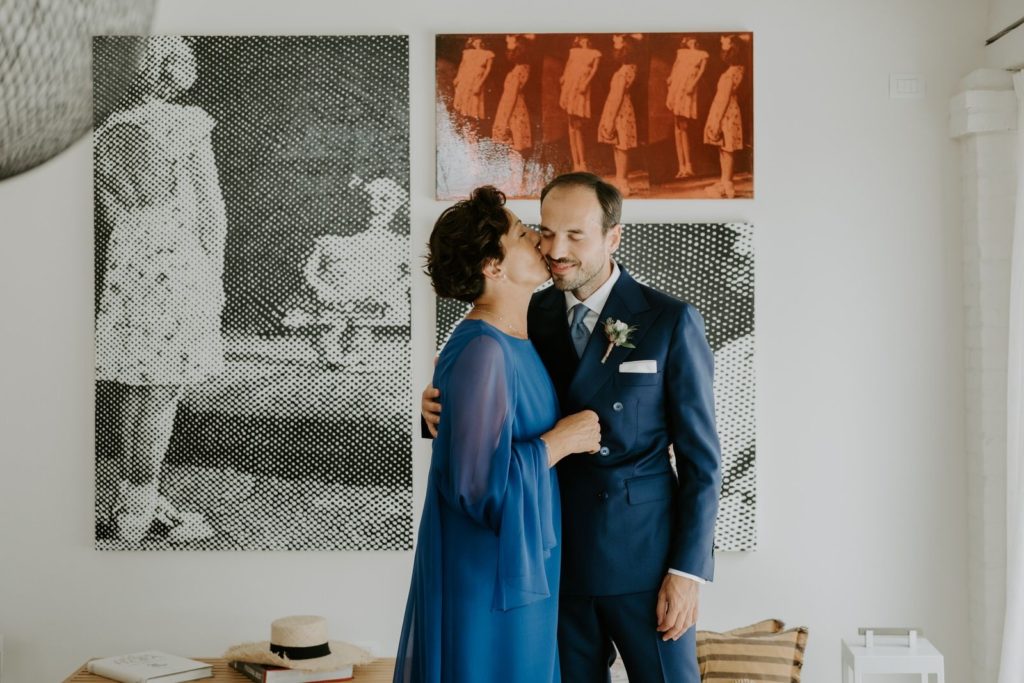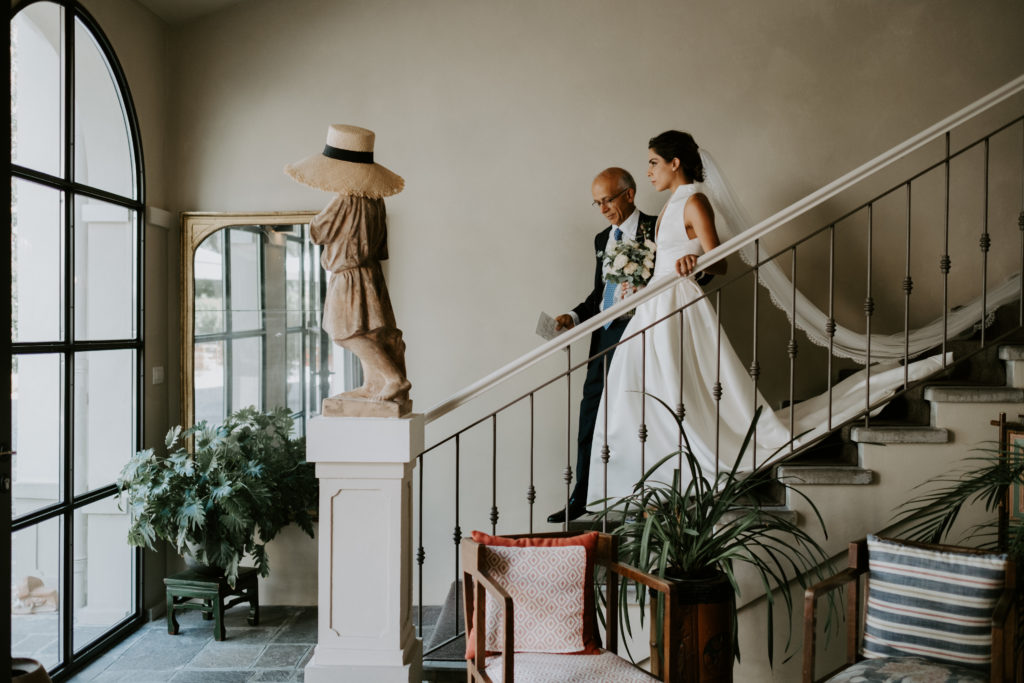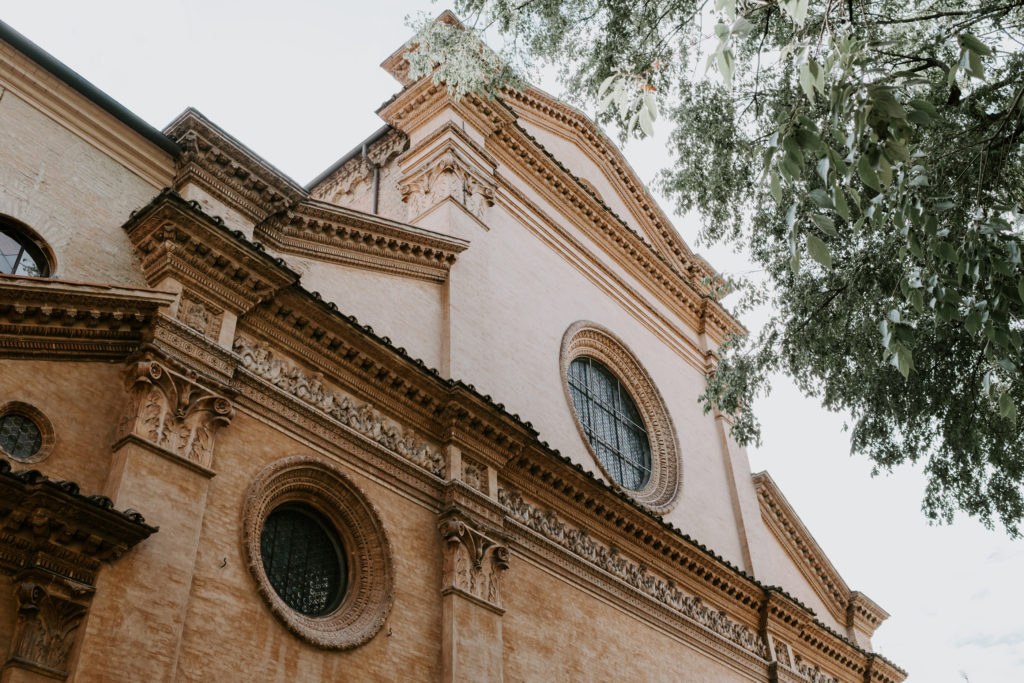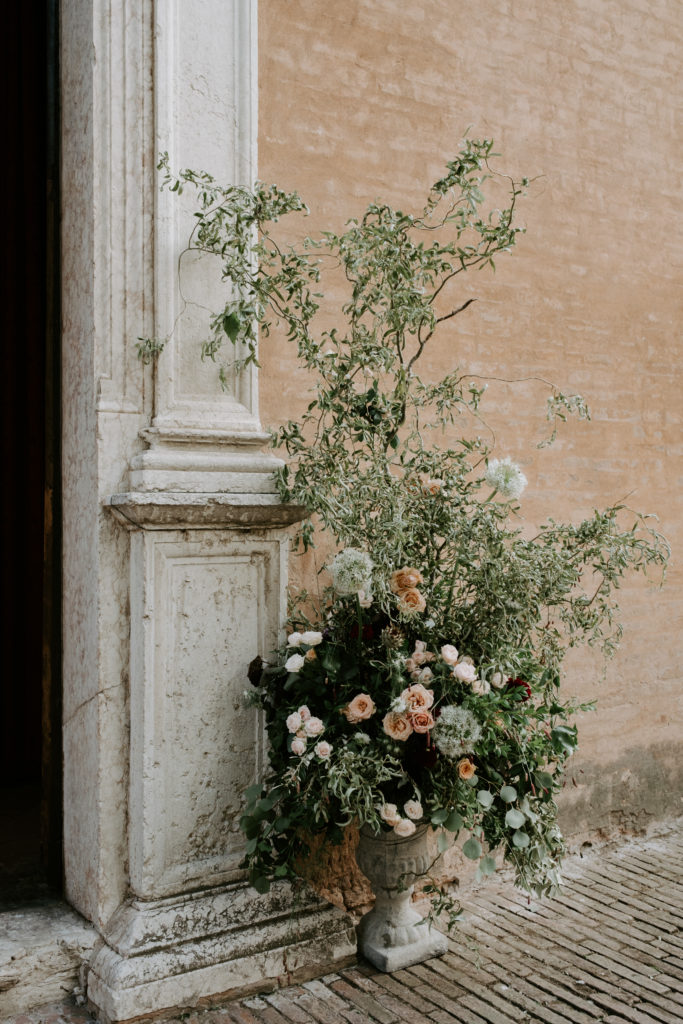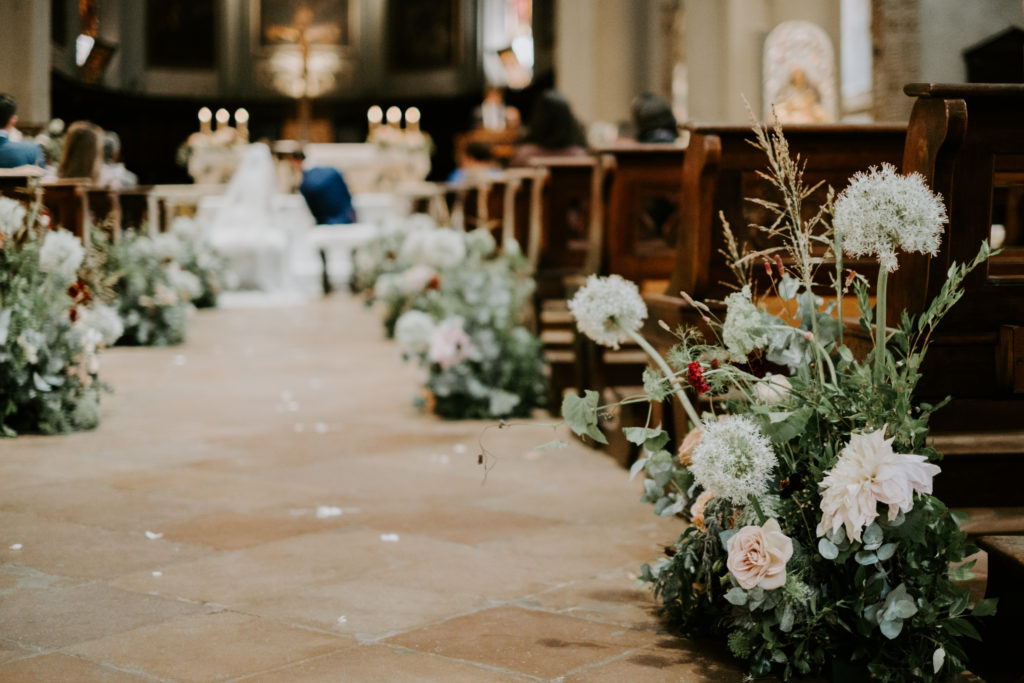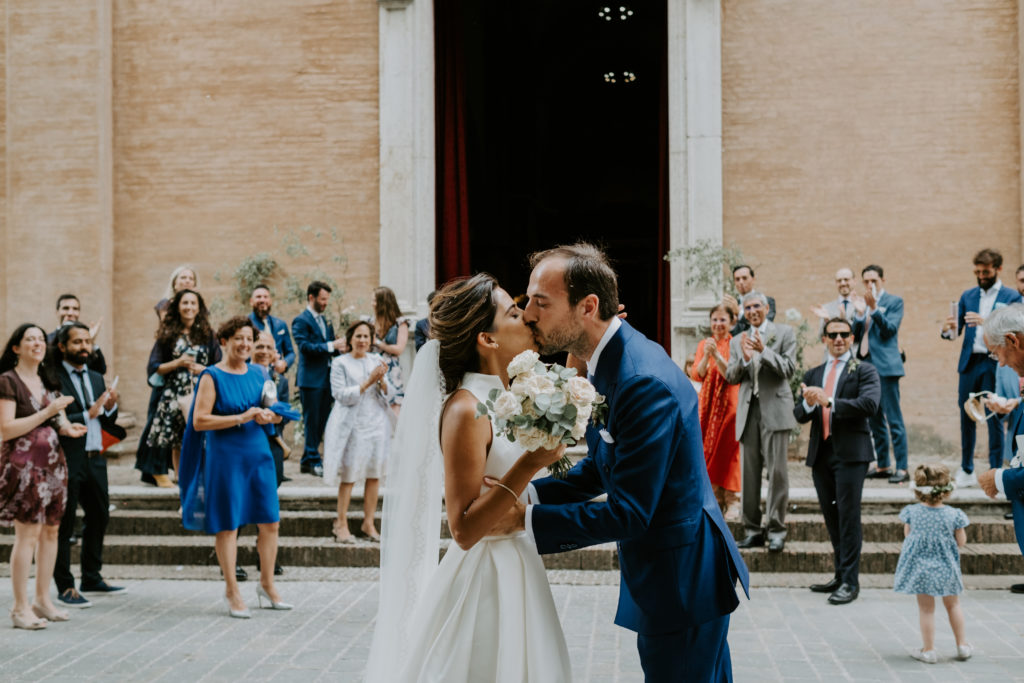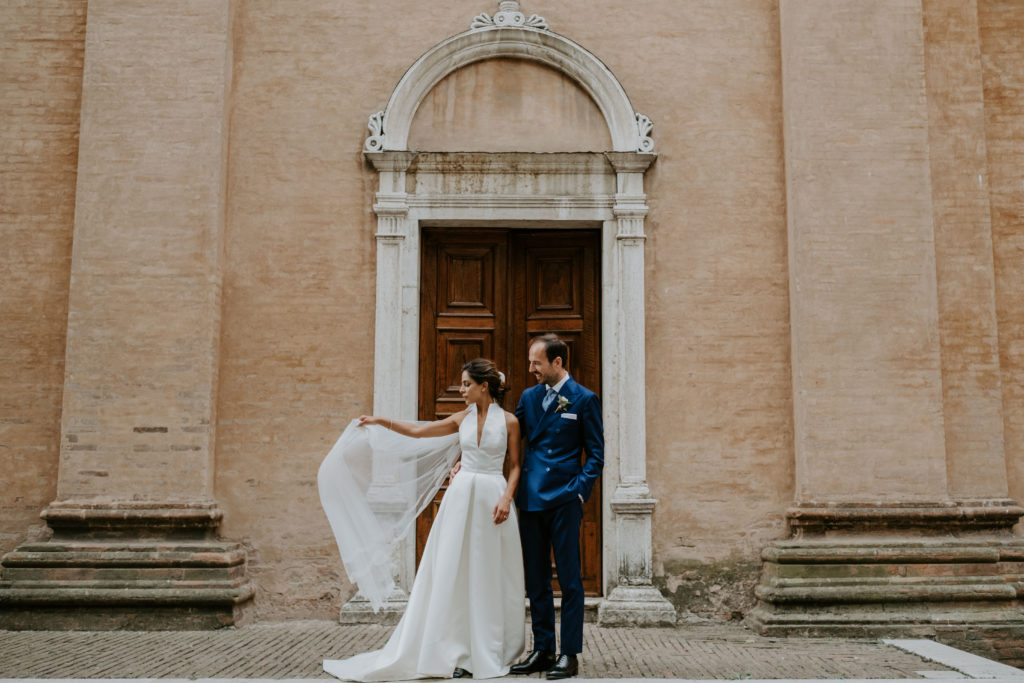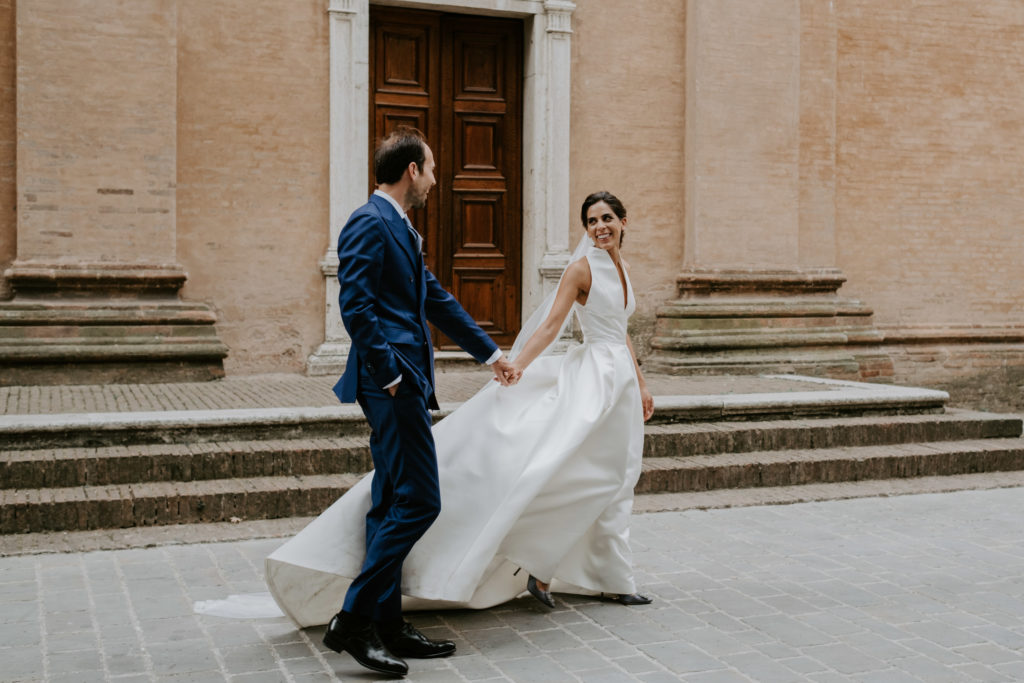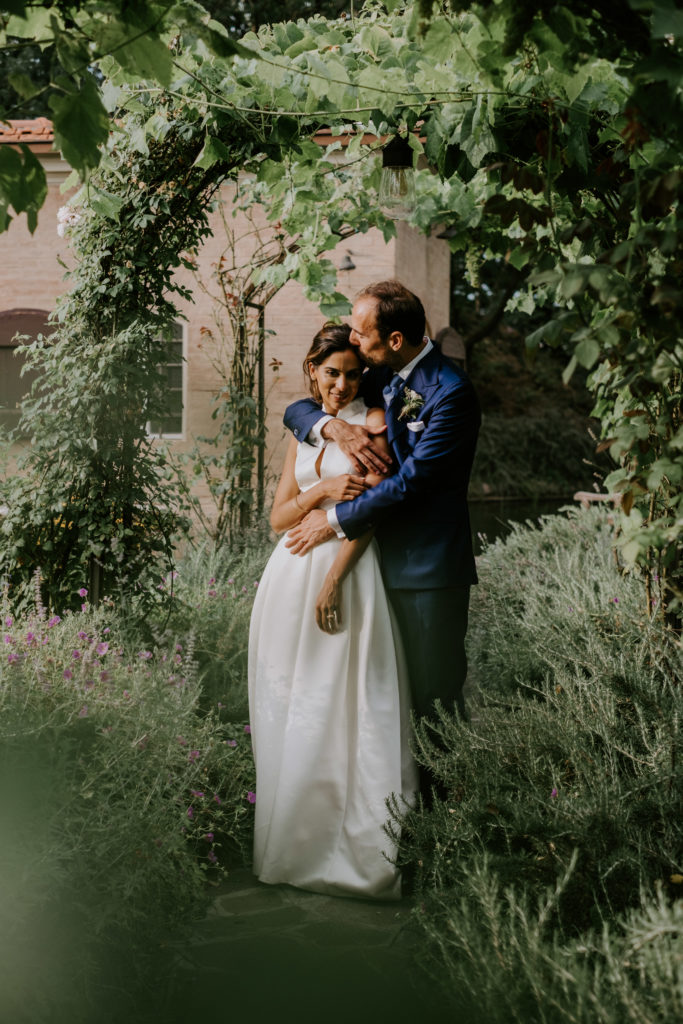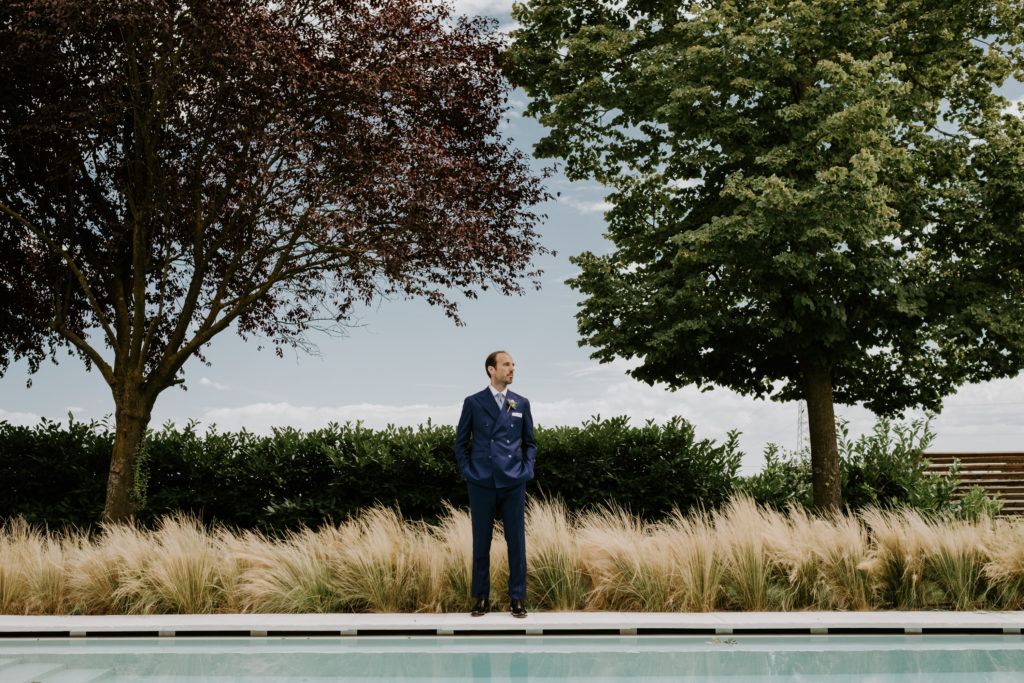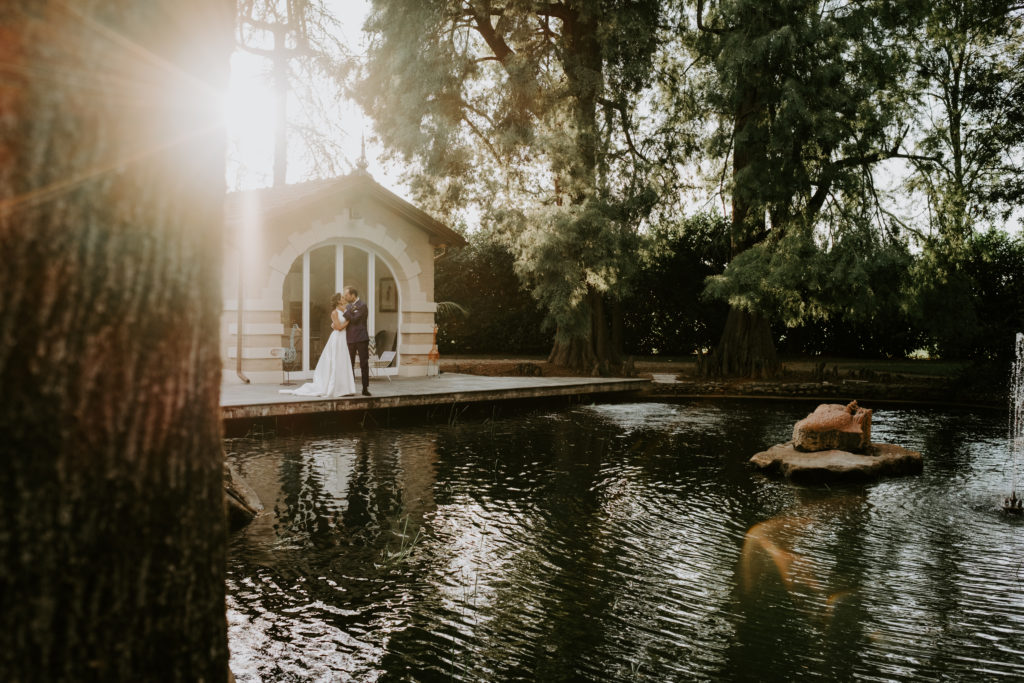 3 Michelin star Wedding in Italy, Dream Team:
Wedding Planning: Italian Wedding Designer
Photo: Martina Botti + Dario Scorsone
Flowers Settedifiori studio
Hair&make up Giulia Cresci
Venue: Casa Maria Luigia by Massimo Bottura
Convertible Alfaromeo Giulietta Hpe classics
Lancia Appia Auto Matrimonio Reggio
Church San Pietro Apostolo